Streamlining administrative structures, decentralising power and protecting Trinity's core values: these are the issues that could swing this year's Provost elections, according to 100 of College's academics.
Over the past two weeks, The University Times has carried out a survey – via calls and email correspondence – asking 100 members of the College's electorate what the most important issue is for the coming election, how the next Provost should solve it and whether they are happy with the current direction Trinity is taking.
Above all other issues, a clear pattern emerged from the correspondence: Trinity's professors currently struggle with an increased amount of administrative work and have to wrestle with complicated and convoluted bureaucratic processes, hindering promotions, the registration of students and grant applications.
ADVERTISEMENT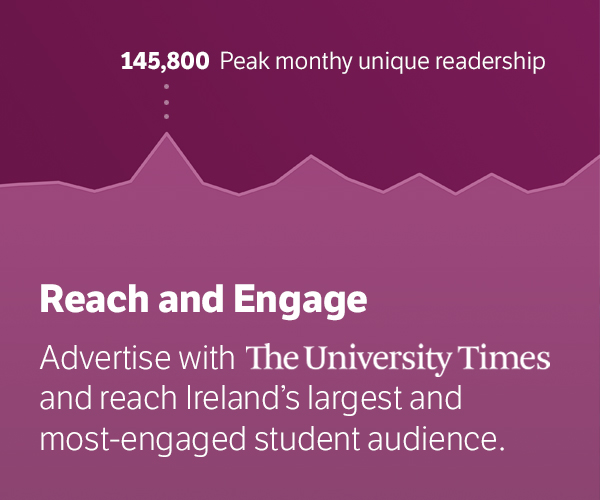 Furthermore, many feel left out of the decision-making process, saying that unseen figures in the most senior ranks of the College introduce policies without enough input from those who the policies affect.
In total, 42 per cent of professors surveyed said that administrative work and bureaucratic difficulties were their top priorities heading into the Provost elections.
Respondents criticised the inefficiency of Trinity's administrative structures, with one remarking that they led to staff "double jobbing", while another said it "feels as though there is a culture when admin are in charge and academic staff serve them".
Several staff also said that over centralisation and bureaucracy hindered their ability to do their job.
"We are doing some things very well", one staff member in Science, Technology, Engineering and Maths (STEM) wrote, "but the overall push in the past decade has been towards finer and finer central control of our teaching and research via assessment and modelling that doesn't seem to be making us better at what we do".
Another said that College bureaucracy led to "an inaccessible Provost" and "opaque" processes.
"Instead of doing our actual job such as teaching, research, writing grant proposals, producing research papers etc., we should divert all our attention to do some emergency administrative work. If this continues, [Trinity] will never be in top 100 universities ever again", said a third.
The second-most-cited issue was the loss or lack of collegiality in Trinity and the perceived shift away from the College's values. Some 18 per cent of those surveyed said that the next provost should work to rebuild "the character of the university" and "put the heart back into Trinity".
According to a staff member in Arts, Humanities and Social Sciences (AHSS), "people feel disconnected and there's a sense that nobody at the top is listening to the experts in their fields who are slogging away to keep Trinity afloat. Frankly, we could do with some inspiration and enthusiasm".
One respondent in Health Sciences (HS) said: "I feel that there's an inner circle … I don't think [College] speaks to me or any of my priorities. I think you can very easily just be anonymous."
Just one respondent cited the Trinity Education Project – now known as Trinity Education – as their number-one issue for the elections, saying it led to a "dumbing down of the science curriculum".
Some 19 per cent of professors in the health sciences said that a focus on teaching was their main priority. This, however, was not as high a priority in the other faculties.
Funding was also an important issue, with 10 per cent of respondents placing it as their number one issue. Some 11 per cent from health science, 5 per cent in STEM and 15 per cent in AHSS said that it was the biggest issue facing the next Provost.
Three per cent of respondents said that the next Provost should focus on students – giving them more of a say and taking more of a student-centred approach to running College.
Some 33 per cent of respondents said they were not happy with the direction Trinity is going in. One person said: "The system needs major surgery and the next Provost needs to take a scalpel to pervasive managerialism."
Another wrote that "time is moving against us: we are increasingly outcompeted by other universities (including within Ireland), and the government may rapidly move to constrain our action space".
Dissatisfaction with Trinity's direction was highest among AHSS respondents, 55 per cent of whom said "no" to this question. Some 44 per cent of STEM respondents said they were not happy with Trinity's direction, with 28 per cent of health-science respondents answering "no".
Overall, 26 per cent of those surveyed said that they were happy with College's direction – 46 per cent of HS respondents said they were happy, 20 per cent of STEM respondents and 11 per cent of AHSS respondents.
One academic in STEM said: "I feel we are at the front of the other universities in influencing national policy and vocal on this. [Trinity] is a good place to work and is a centre of excellence."
Another said Trinity was "more sane" than many US universities. A third said College was doing well "despite lack of government funding".
A number of respondents did not answer the question directly. One said: "Trinity is not going in a direction, it is going in circles", while another said they "don't know what direction Trinity is going in". A third said that "with the immense pressure at the moment I'm only thinking about getting through the day".
Some 42 per cent of respondents said they were undecided or unsure.
In total 41 academics from STEM, 25 from HS and 33 from AHSS were surveyed by this newspaper.
The candidates who successfully cleared the first stage of the process, an interview, will be officially announced this Friday. This will also mark the start of the campaign period, which will end on April 7th.
Three applicants – Jane Ohlmeyer, Linda Doyle and Linda Hogan – confirmed to this newspaper last month that they had successfully completed the interviews.
Sarah Alyn-Stacey, who announced last-minute her intention to run, has not responded to requests for confirmation that she would be proceeding to the next stage.
---
Molly Furey, Mairead Maguire, Jane Cook, Matt McCann and Emma Taggart also contributed reporting to this piece.