From the sensitive RnB-tinged "Questions" to the hard-hitting trap anthem "Reckless" as well as featuring in the Hot Press Y&E Series, 2020 has proved a very fruitful year for Celaviedmai. Never repeating the same sound twice, the Galwegian rapper also stunned crowds at this year's Irish Music Week with her ever-enigmatic and energetic presence.
Consistently keeping listeners on their toes with sporadic releases, she also dropped the UK-drill-inspired freestyle "Known Better" in late October. However, this track was recorded before lockdown, she tells The University Times, before revealing that several of her other projects have since been halted as a result of nationwide restrictions.
The artist behind the stage name, Maimouna Salif, admits to missing the collaborative safe haven that is the studio. "It is kind of affecting my creativity", she says. "I don't know if all artists are like this but for me personally, I go through spikes where I'm super motivated, I have loads of songs ready."
ADVERTISEMENT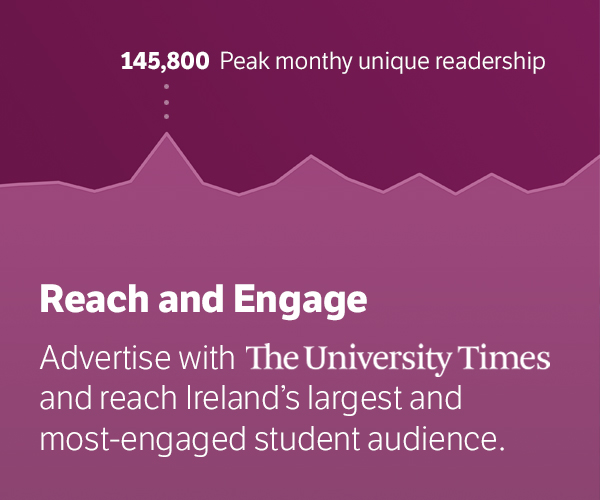 However, similar to many other artists, she fears that her alternate bouts of writer's block may not end with lockdown. "What's going to happen when restrictions change?", she asks herself. "Am I going to feel the same?" This sentiment of creative vulnerability is intense for artists at the moment, but may help to bridge the parasocial gap between them and their listeners.
The rise of Irish hip-hop – from a niche industry to one of international acclaim – has been well-documented over the past few years. Within this, a shift from Dublin-centric coverage has been noted, with more musicians from the West making waves in the capital's scene. Recognising how alienating these geographical and musical boundaries can be, Celaviedmai pushes for bigger and better coverage of Irish hip-hop. "In terms of that alienation, I think there is a shift – but it's not as fast as it should be."
She also stresses the significance of community within Irish music scenes, noting the popularity that the Limerick scene has gained over the past year. "Communities have to come together in a place where there is more attention on them", she observes.
Unity is needed among artists now more than ever, I'm told. Music communities today must be self-sufficient in terms of promotion and support, while maintaining the safety of themselves and their listeners. "Community is power", Celaviedmai emphasises, outlining how this unity can be crucial for various music communities who are striving to garner more attention.
However, community-building is a difficult process, especially for artists of colour. This reality has an outward effect on the music industry, she explains: "What they do is select one or two people that would be deemed as 'safe', making them pop artists instead of hip-hop artists."
Not only is this approach alienating for fans of the genre, but it's not truly indicative of the diversity within the Irish music scene. For Celaviedmai, this is where the issue lies. "If I make that similar type of music, you won't play it because it comes from an Irish artist, but you would play it if it comes from an American artist or a UK artist." Elaborating, she asserts that "we're not going to get anywhere when it comes to Irish hip-hop if [we're] not ready to accept that those sounds are part of our [music] culture".
Unfortunately, the intersection of misogyny and racism remains something pernicious within the genre. "No matter how talented I am, rather than acknowledging that, the first thing that will be talked about is my looks", the rapper remarks. "And that is detrimental to a lot of people."
While she uses her platform to the best of her ability to spotlight issues, she isn't the most qualified. She's constantly learning, she tells me, but all she can do is her part. "If you're going to amplify someone, amplify them as an artist before that", she encourages, explaining that the expectation for BIPOC to be constant activists can be retraumatizing for many. "Some of us have just come to that realisation, so we don't want to continuously talk about something we haven't dealt with on an emotional level."
Hinting at a project to be released in early 2021, Celaviedmai reinforces that she's going to remain her most authentic and candid self going forward. "I don't really have a heavy schedule like that, I'm just focused on speaking my truth." She laughs, "I think everyone knows that I don't have no filter!"
Celaviedmai's "Know Better" freestyle is available to stream on Soundcloud and Youtube.