Leah Keogh, the incumbent welfare officer for Trinity College Dublin Student Union (TDCSU) and a current candidate for president, has clashed with the Electoral Commission over a major strike that she was issued yesterday.
The major strike was handed out after a member of her team accidentally published her campaign page on Friday, breaching regulations by campaigning early. The page notified 295 people and was live for eight hours before being taken down.
The campaign page had originally been her campaign page for last year's welfare race in the TCDSU elections. Keogh has said, however, that this did not contribute to the EC's ruling.
ADVERTISEMENT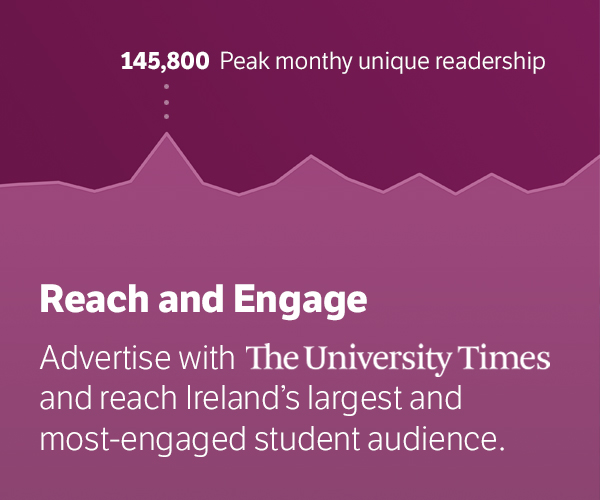 As a result of the breach, the EC has prohibited Keogh from launching her campaign on social media until Tuesday, March 2nd at 10am. Now with one major strike, a second for Keogh may result in her being struck from the ballot at the discretion of the EC.
In an email statement to The University Times, Keogh said: "Yesterday, a member of my team accidentally published my campaign page 'Go for Keogh for SU President'. The page was immediately removed as soon as the issue was flagged by the EC."
Keogh, who was previously chair of the Oversight Commission, criticised their decision to issue her a major strike as opposed to a minor one, arguing this case did not meet the standard of intent, and described the punishment as "inconsistent".
"If I have one thing going for me, it's institutional knowledge. What generally differentiates a major strike from a minor one is intent. A member of my team accidentally published my campaign page two days before the election kick-off", Keogh said.
"This happens often, campaign members mess up the privacy settings, human error. We saw the same thing happen in 2018 and 2019, pages were accidentally published early, a minor strike was issued and the candidates were restricted from launching their campaign for a short period", Keogh added.
Continuing Keogh said: "A major strike here is inconsistent when compared to the precedent previously set. In 2018, a candidate was issued a major strike when he promised a group of first year students a €300 bar tab in Diceys. This was intentional, it was in a group chat and it was a gift to sway the vote. In this case, 3 breaches of Schedule 3 (the campaign rule book) occurred and so it received a major strike."
Keogh also criticised an alleged excessive use of discretion granted to the EC under Schedule Three of the TCDSU elections regulations: "The EC reserves the right to discretion, the word discretion is mentioned 12 times in Schedule 3's 13 page document. However, where there is too much discretion there is inconsistency, and where there is inconsistency, there cannot be fairness, not only for SU candidates but for students across the board."
In a statement to The University Times the EC said: "The strike in question was awarded for the advance publication of a campaign page, and the push notification of 295 people. The EC met with the candidate to explain the sanction and the rationale of the decision."
In her statement, Keogh also lamented the fact that no avenue for recourse exists unless a candidate is being struck off the ballot. "An appeals process is fundamental to fair procedure", she said.
Keogh added that: "This is not a personal issue but a structural one, one that I will continue to work to address if elected." The appeals process is in the constitution, and would therefore require a college-wide referendum to change.
In a separate statement responding to follow up queries by The University Times, Keogh alleged that the EC retrospectively interpreted Schedule Three. She said: "Using pre-existing pages was allowed until the EC retrospectively interpreted Schedule 3 an hour after notifying my team of the published page. Yet another inconsistency. Candidates often use their personal accounts as campaign platforms."
"The fact that we are having these conversations in the media further reinforces the argument that candidates should be afforded the right to a fair appeal", Keogh added.
The EC responded that: "A candidate from a different race requested clarification from the EC at 13.50 on Friday, regarding the utilization of pre-existing pages as candidate social media platforms during the campaign period."
"The EC met to review Schedule 3 which went to Council in December and noted Schedule 3 2.5.a. iii. states that all campaign groups must be 'opt-in'."
"The EC, therefore, concluded that the use of pre-existing paging is not permitted as per Schedule 3 and further noted that with the added importance of the campaign period being fully online this year, candidates with a pre-existing social media following would have an unfair advantage. The EC confirmed this to all candidates via email on Friday at 21.42."
Keogh is one of three candidates running in this year's sabbatical elections for president of TCDSU, along with Ben Cummins and Luke MacQuillan. Campaigning for all TCDSU sabbatical candidates will last two weeks and begin with Dining Hall hustings at 4pm next Monday.
Correction: 16:26, February 28th, 2021
An earlier version of this article referred to Leah Keogh as a former secretary to the Electoral Commission. She was, in fact, chair of the Oversight Commission.