Trinity has been awarded University of Sanctuary status, making it the seventh university in Ireland to join the programme, which aims to promote inclusion of asylum seekers and refugees in third level.
Trinity's Equality Unit wrote on Twitter this afternoon: "We're proud and delighted that @tcddublin has been officially awarded University of Sanctuary status."
College applied for University of Sanctuary status last June.
ADVERTISEMENT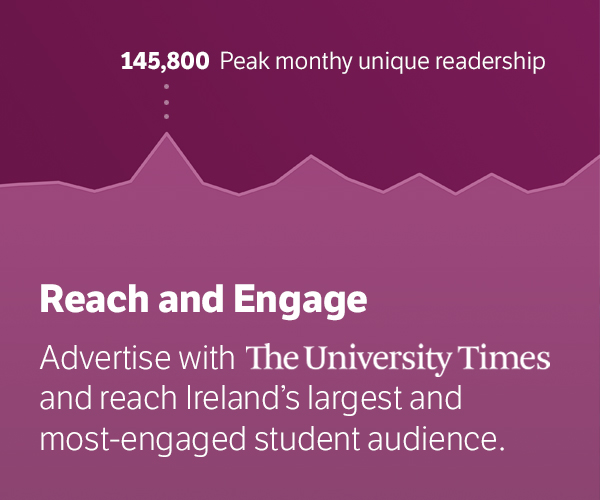 Gillian Wylie, an assistant professor in the School of Religion and the overseer of the application, said in an interview with The University Times in June that Trinity had been "looking at different ways the university can respond to human forced displacement, refuge, asylum issues and so on" and that the scheme requires Trinity to "acknowledge what it means to be a person forcibly displaced, the kind of dynamic of refugee situations and so on".
Wylie said that the separate "Asylum Seeker Access Provision programme" which traditionally offers four scholarships to asylum seekers annually, would be continuing even if Trinity was accepted into the University of Sanctuary scheme.
Trinity joins Dublin City University, University College Dublin, the University of Limerick, University College Cork, NUI Galway and Maynooth University, which all have University of Sanctuary status, while Athlone IT is the country's first College of Sanctuary.
In an interview with this newspaper in November 2019, Lucky Khambule, a founding member of the Movement of Asylum Seekers of Ireland (MASI), criticised Trinity for only offering four places to asylum seekers.
"When that was announced, I said: 'This is Trinity, now. Just think of four, and you think of how big this institution is, and they can just start with four.'"
"Why not go with 15? It's something that is doable, but it is all about the change in attitude. This is what it's like when you deal with the government. The government has the ability to change things but the attitude is not there."
This week, Wylie said she hopes a new government will commit to tackling the issues faced by those living in Ireland's direct provision system.
"The pandemic", she said, "has really shown how unliveable the direct provision system is".