Cian Walsh, the secretary of council for Trinity College Dublin Students' Union (TCDSU), has said that he had no involvement in the union's decision to spend €17,000 on an online voting system that he co-founded.
Walsh, a student of computer science, founded the company with his coursemate Matthew Henry. Last year, TCDSU spent €17,000 on a two-year contract with Eviabi to provide online voting software for their elections, which could not take place in person due to coronavirus restrictions.
According to Walsh, he was not in any way involved in TCDSU's procurement process of an online voting system.
ADVERTISEMENT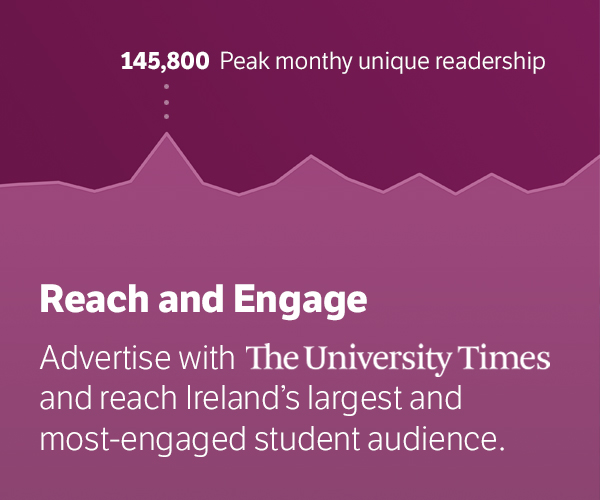 TCDSU signed the contract with Walsh and Henry in November, though they had an informal agreement that the contract would be signed with TCDSU in August – two months before Eviabi had been formally established as a startup company.
Eviabi bills itself as a company that provides "secure e-voting and election management systems to student run organizations and unions" with a focus on "security, accessibility and ease of use to assist student unions and organizations in providing the best support possible while improving engagement in their population".
Walsh is also chair of TCDSU's Oversight Commission while Henry is the union's School of Computer Science and Statistics Convenor.
The pair have been working on the service since January 2019 – Walsh held a minor role in TCDSU at that time. Their online voting program was subsequently trialled for class representative elections that September. Last summer, TCDSU approached the pair regarding the status of the project, explaining that they were seeking an online voting system for their elections due to coronavirus restrictions.
Speaking to The University Times, Walsh said he had no involvement in the procurement process of an online voting system for TCDSU and emphasised that he draws a "strong separation" between his role as secretary and as the co-founder of Eviabi.
"In my role as secretary I would have had no involvement with procurement or research into alternatives", Walsh explained.
"We provided them a figure and it was up to the union to have a look at alternatives. That wasn't something I was involved in. I made it very clear that that was something I was not getting involved in."
In response to a request for comment, Henry said he did not wish to comment further.
Speaking to The University Times, TCDSU Education Officer Megan O'Connor, who was involved in the procurement process, said that the online voting software that Eviabi provides is "custom made" to facilitate the various TCDSU elections.
That includes, according to O'Connor, providing single transferable voting, verifying that all who vote are current Trinity students and ensuring that students can only vote once per election.
Walsh also said that the online voting service is "custom made" for what TCDSU needed and added that they were "working with requirements directly from TCDSU on that".
The quote of €17,000 for the provision of the online voting service for two years, or €8,500 per year, was provided to TCDSU by Eviabi. Walsh said that there were no back-and-forth negotiations before the quote was sent. He explained that the €17,000 was what they determined the service was worth based on its quality and the support they provided.
When questioned on whether it was right that TCDSU entered into business and spent €17,000 worth of student funds on online voting software provided by a company co-founded by the union's own secretary, O'Connor responded that TCDSU's August agreement with Walsh and Henry was the culmination of a project several years in the making.
"They started working on the project without any contract. This was something that was pitched to TCDSU", O'Connor said.
She continued: "The contract went through our Administration Officer. There's huge oversight on the students' union, and we absolutely have to ensure that we uphold the highest level of integrity we possibly can because we're answerable to 18,500 students. So if I can just assure you that there's absolutely no way, shape or form that could ever play a part of this."
"And just because an individual is doing something in their spare time, external from their involvement to the union, I don't think that should impact their ability to participate in the union, unless there was a concern of conflict of interest", O'Connor added.
When questioned on whether alternative companies for online voting systems were sought, O'Connor said: "It was the best option that the Electoral Commission both had an awareness of and believed would uphold the integrity of the election and the required systems."
O'Connor added that the price of €17,000 for a two-year contract was "very competitive". She also endorsed the programming skills of Henry and Walsh, saying: "I don't question their capabilities in any way", and noted their years of industry experience through internships and their backing by the computer science department.
O'Connor said that she could not say "with 100 per cent confidence" that Eviabi provided the only system that would suit TCDSU's needs, but she added, "we are really trying to make sure that we're making the right decisions".
In a follow-up statement, O'Connor also told The University Times that she "had conversations with the GSU and College Registrar who were also going through a similar process at the time regarding costs and options and this was done in consultation with Simon the SU Administration Officer".
"I used TCD's system for comparison and a contract of this size (€8,500 annually) doesn't have to go through the tendering process, but TCDSU is not beholden to the college's procurement procedures."
Trinity's Purchasing Manual states that for the procurement of external services which range in price between €5,000 and €25,000, three written quotes must be sought. O'Connor said that they did not follow this procedure. Simon Evans, TCDSU's Administrative Officer, confirmed, however, that as an autonomous body, the union is not beholden to regulations which may apply to College.
The voting system did experience slowdowns during peak periods of polling which O'Connor acknowledged was due to heavy traffic and accepted fault on the union's behalf for emailing out a link to vote to all undergraduate students at the same time. She added that no voting data had been lost due to the technical issues.
As a result of this, two candidates in the election, Greg Arrowsmith and Ben Cummins, proposed that the voting period be extended by a day. The proposal was rejected by TCDSU.
While Walsh was not in any way involved in that decision, the Oversight Commission – of which Walsh is chair – may have become involved had there been an appeal process. Walsh, however, said that he would have recused himself from the appeal process had there been one. Walsh added that he has previously recused himself from all meetings in which the topic of online voting has been mentioned
O'Connor said that no conflict of interest was at play with regard to Walsh's position in the union during the TCDSU elections: "No, I have complete oversight of all of this. There's absolutely no crossover. The Oversight Commission has nothing to do with elections."
She also emphasised TCDSU's commitment to supporting "Trinity student-led initiatives and developments" as further reasoning behind the decision to enter into an agreement with Walsh and Henry.