Daniel O'Reilly – a candidate in the TCDSU education officer race – yesterday received a minor strike, after his campaign Instagram page followed a student 13 minutes after the end of the campaign period.
In an email statement to The University Times, Chair of the Electoral Commission (EC) Yannick Gloster said that O'Reilly will not be allowed to campaign for 30 minutes during the campaign period "effective immediately".
In an email statement to The University Times, O'Reilly said: "This afternoon one of my campaign team lost track of time and followed someone slightly after 4pm. This incident was reported to the EC, and the campaign received a minor strike and a 30 minute social media ban."
ADVERTISEMENT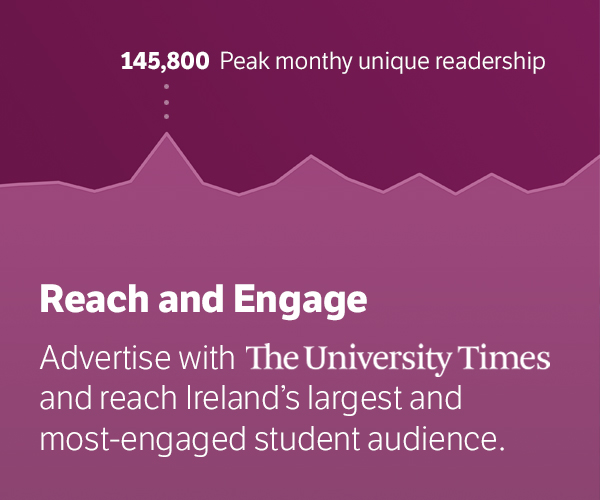 "It was an honest mistake, but unfortunately in these campaigns, honest mistakes have to be punished to deter dishonest actions, and so I think the punishment is completely reasonable."
"I look forward to getting back to campaigning after the half-hour lie-in this has afforded me."
O'Reilly is the third candidate in this year's TCDSU elections to receive a strike, after the EC awarded presidential candidate Leah Keogh a major strike on the weekend and a minor strike yesterday, as well as awarding her fellow presidential candidate Ben Cummins both a major and minor strike earlier this week.
Both a major and minor strike were handed out to Cummins on Monday resulting in a ban on campaigning on social media on Tuesday March 2nd.
Keogh, the incumbent welfare officer, received a major strike before campaigning after a member of her team accidentally published her campaign page last Friday, breaching regulations by campaigning early. The page notified 295 people and was live for eight hours before being taken down.
Schedule three, which lays out the rules of the election, states: "If a candidate receives more than 3 minor strikes they will be struck off the ballot."
"Similarly, if a candidate receives two major strikes a decision will be made at the discretion of the EC as to whether they will remain on the ballot."
Candidates will face into the equality hustings this evening at 6pm.
Correction: 11:17, March 5th, 2021
An earlier version of this version incorrectly stated that Leah Keogh had received both a major and minor strike over the weekend. In fact, she had received a major strike over the weekend and a minor strike yesterday.