In any year, the Equality hustings will punish the unprepared and that was certainly the case tonight as some candidates folded under the pressure, while others excelled as they were tasked with tackling questions ranging from LGBTQ+ rights and accessibility to promoting the Irish language.
In the presidential race, Keogh and Cummins remained on steady ground and were neck and neck throughout, while the night proved difficult for MacQuillan.
Across the other races, candidates will by now start feeling the pressure as days left to distinguish themselves are running out, and with the challenge that tonight's hustings brought, few were willing to take many risks. Candidates did little to pull away and establish themselves as the frontrunner tonight, as now with just days left until polling, many races remain too close to call.
ADVERTISEMENT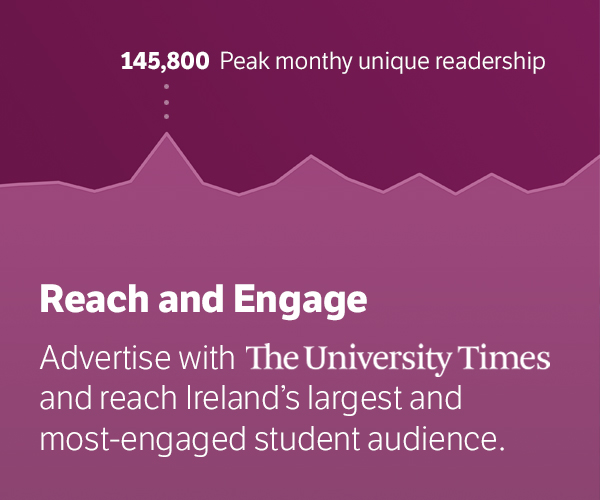 President
Tonight's presidential hustings gave viewers their first real taste of a race that is tightening.
Leah Keogh gave an expectedly strong performance which sometimes relied heavily on her current role as TCDSU welfare and equality officer. Keogh delivered a well-developed policy on sexual violence and LGBTQ+ bigotry, emphasising her plans to create an anonymous reporting tool for all forms of harrassment and discrimination, to be rolled out in October or November.
Keogh's pronouncement that "we need to be where students can be" in relation to accessibility in House 6 quite neatly summed up her vision of a union which prioritised service to students.
Ben Cummins put in perhaps his strongest performance so far at this evening's hustings, demonstrating an impressive knowledge when asked about specific issues such as his policy points on the blood ban and how he plans to deal with sexual violence on campus.
Cummins stated that he wants to take a "climate survey of students' sexual experience in college", drawing inspiration from NUI Galway's students' sexual experiences survey.
Both Cummins and MacQuillan slipped up when they were challenged on why they had failed to reach out to QSoc while writing their manifestos. Cummins apologised for this misstep and excused himself by stating "I have a lot of friends who are members of different minority groups and I've sought to bring their inputs as much as they can." MacQuillan also apologised while explaining "I was under the impression we weren't able to do this."
MacQuillan had a tough hustings. He struggled to go into specifics on problems such as the MSM blood ban – telling the virtual audience that "giving blood is something vitally important" rather than actually detailing specific policy points.
MacQuillan also argued that Trinity students should "tackle amendments and get them changed" while speaking on the 27th amendment, and appeared on shaky ground when he suggested that the use of the word disability should be replaced.
The most notable thing to come from the hustings was probably a strong performance from Cummins, who appears to have been able to build on his improved performance at Wednesday's media hustings.
Education
The two candidates for the role of education officer tonight faced their most rigorous assignment, fending a barrage of trying questions put to them at an unrelenting pace.
Facing a myriad of questions on topics ranging from the Irish language to making the union and College more accessible to students with disabilities, tonight's panel of spokespeople left few stones unturned – and prohibited corners of concealment – for candidates Daniel O'Reilly and Bev Genockey.
When challenged on the lack of representation of people with disabilities in postgraduate degrees, candidate Daniel O'Reilly gave a captivating answer with one of his most notable contributions to date. Honing in on the ever-present barriers to education for undergraduates that dissuade many postgraduates, he pushed to "make sure that going through undergraduate with a disability isn't an arduous experience".
Although O'Reilly may have shone on issues related to students with disabilities, both candidates seemingly shared the spoils when canvassing for greater focus of LGBTQ+ students in third-level education. Expressly advocating for the use of pronouns on Blackboard, the pair each cited their work with Diversity in STEM as solid foundations for their campaign promises. With answers ranging from discrimination of non-binary students to a Diversity and Inclusion document, both Genockey and O'Reilly endeavoured – and indeed succeeded – to cover as many bases as possible.
However, where cracks in the candidates' campaigns began to show tonight was on the topic of the Irish language, a subject evoking answers that at times lacked substance – even bordering on nebulance.
Early indicators of this came with Gretchen Nic Sheanlaoich's interrogation of a lack of an Irish language version of either candidate's manifestos – something of a contentious decision given the wide variety of Irish speakers within the union.
Predictably, Genockey zeroed in on the need for greater prominence of the language in the weekly email. With a topic as eternal to hustings as the Irish language, the candidates may leave much to be desired for many Gaeilge-orientated voters next week.
This race still very much hangs in the balance. With mere days to go, tonight's gruelling examination merely reinforced how tightly contested this education race still is.
Welfare
In a race that has had a strong focus on policy so far, glimpses of the personal took precedence over the political in the welfare and equality candidates' responses at tonight's equality hustings.
This allowed Dylan Krug to highlight his extensive experience working for LGBTQ+ issues in the past, and Mueller-Owens, a translator and member of a multilingual family, to reveal her ambitions to initiate conversations on taboo subjects through the Irish language. However, this personal emphasis also served to inadvertently expose blind spots in the both candidates' campaigns.
When asked how he would support ethnic minority students, Krug pivoted to a narrow response around the Global Room and its concomitant supports, speaking to his experience as an international student.
Meanwhile Mueller-Owens, a fellow international student, stepped outside of her personal experience to establish her support for the Trinity Colonial Legacies project, Trinity's Black Studies module, repealing the 27th Amendment, and recognising the needs of students in Direct Provision.
However, she did not engage with the question of supporting LGBTQ+ students studying at home, returning to her manifesto points on counteracting dead-naming instead.
TCDSU Officer for Students with Disabilities, Niamh Herbert, highlighted Krug's failure to mention students with disabilities in his manifesto. In response, he attributed this to not wanting to "claim to appropriately represent or know the needs of disabled students" as a student without a disability.
In contrast, Mueller-Owens demonstrated an awareness of disability issues by highlighting concerns brought to her by students with disabilities and autoimmune disorders regarding the return to in-person learning, which she empathised with personally.
Though the equality hustings allowed the welfare candidates to outline the personal factors that have shaped their respective visions for the role, this approach may also have highlighted weaknesses, as they strive to represent an ever-diversifying student population.
Communications and Marketing
Tonight for the first time, sole communications and marketing candidate Aoife Cronin was off her game. Where in past hustings she has been confident, well-spoken, and knowledgeable, tonight the fourth-year sociology student made several slip-ups as she struggled to maintain the momentum that has propelled her through the first week of the campaign. Nevertheless, Cronin grew into the night and delivered several strong answers towards the end.
It was a question about the accessibility of her manifesto that left Cronin reeling, and these effects seemed to linger throughout the evening. Cronin seemed stunned and disappointed when informed that her manifesto was deemed not fully accessible and offered a sincere apology. Cronin was somewhat vague when promising to work with Ability Co_op and the TCDSU disabilities officer in order to avoid similar issues should she be elected.
In her next response, Cronin was steadier, promising to aim for ISL interpretation to be a "constant" at union events and praised the work of this year's communications and marketing officer in including ISL components to campaign weeks such as sessions helping others to learn language.
On promoting and representing Irish speaking students on social media Cronin offered to continue the work done in the past year by the current communications and marketing officer and liaise with the Irish language officer surrounding the use of Irish in the weekly email. Cronin made specific reference to the inclusion of Irish phrases during campaign weeks as a "fun way" to promote the language.
Cronin has spoken extensively about her rebranding plans and tonight further elaborated on Irish offering a "new area", citing the potential for both the TCDSU website and social media as opportunities for further expansion in this sphere. Once more, she offered to work with both the Irish Language Officer and An Cumann Gaelach surrounding this issue.
After a tough start to the evening, Cronin grew into her performance and ended in a more assured vein, although not to the level we have become accustomed to throughout the campaign.
Ents
Tonight's hustings for both Arrowsmith and Brady saw them display a rather conservative performance as tough lines of questioning on issues of accessibility and inclusion left them at times echoing each other, revealing a desire to survive rather than shine.
For Brady a consistent theme throughout the night was collaboration, a term which constituted many of her responses to improving the equality and representation in Ents events in relation to both ethnic minorities and the LGBTQ+ community.
Many of Arrowsmith's proposals revolve around weekly events at the Pav which he says will involve "a different theme there every week which would raise awareness and celebrate the different cultures within Trinity". He cited the "very casual atmosphere" of the Pav as beneficial for those in ethnic minorities, though he left out any mention of definitive supports for those students.
Arrowsmith was stronger when focusing on a key pillar of his campaign – the "Easing into it month" – which he explained would help support students who have come out of the closet during the pandemic and may be viewing a return to college socialising with "trepidation".
On the question of whether the ents officer would ensure all events are accessible both Brady and Arrowsmith were somewhat noncommittal. Brady admitted that: "Everything isn't always going to be completely accessible." Although she hastened to add that she would commit to making all her events be "as accessible as possible" and mentioned that less focus on clubs was a means to improve accessibility.
Arrowsmith echoed Brady's admission that not all events could be accessible for everyone, given the reality of night clubs being a focal point for nights out, though he struggled to provide clarity on the accessibility criteria for events. Arrowsmith concluded on a strength by mentioning his pledge to publish accessibility information in advance of events.
Both candidates agreed on the importance of bilingual promotion of Ents events. While Arrowsmith also agreed that bilingual promotion of events was the way to go, he offered his apologies for "not publishing more Irish campaign resources, I was focusing more on accessibility and so published an audio manifesto version instead".
At times mirroring each other's responses, Brady and Arrowsmith seemed more intent with broad-brush pledges to coordinate with the various attendees rather than detailed propositions.
Editor of The University Times
Peter Caddle's absence from hustings was the elephant in the room tonight, leaving Emer Moreau as the only candidate to answer questions about diversity and inclusion.
In a statement released on his campaign social media accounts earlier today regarding his decision to pull out of the hustings, Caddle noted that he would "instead use the time to focus on producing more content expressly for those students so often ignored during campaigning".
Despite his absence, many moderators chose to make statements posed to Caddle, criticising articles he's written in the past and comments he made at previous hustings. The stand out moment of the night came from Disabilities Officer Niamh Herbert, who upon telling Caddle that "his absence was felt" spoke about her deep concern that Caddle would attach his name to The Burkean a publication that has promoted eugenics.
LGBTQ+ Officer Brian Hastings also empty chaired him, bringing up insulting comments Caddle had made about members of the LGBTQ+ community and saying that it was not "appropriate to defend" these statements by arguing that they had "a comedic twist".
A pillar of Moreau's manifesto is her desire to make The University Times more diverse, inclusive and accessible. On the accessibility front, tonight Moreau outlined her plans to offer a dial-in option for staff meetings, acknowledging the inaccessibility of House Six. She said this would also extend to any social events, of which she hopes to hold many according to her manifesto.
However, her focus on accessibility problems for current staff meant that she did not directly answer how the newspaper could actively engage with new writers with disabilities.
An area in which Moreau excelled is her policies around the Irish language and how she will promote it through the paper if elected. Moreau explained her plan to introduce an online Irish language publication, which would give Irish-speakers, existing and aspiring, another outlet to write as Gaeilge.
Although Moreau was the only candidate in attendance, Caddle's absence was felt. Should he attend the final hustings on Tuesday night, Caddle may well be questioned about his avoidance of equality hustings.
---
Cormac Watson, Aoife Kearins, Molly Furey, Emma Donohoe, Amy Cox, Ella Connolly, Jessica Allen, Emer Tyrrell, Jody Druce, John Keenan, Mairead Maguire, Jane Cook, Gillian O'Neill, Charlie Moody-Stuart and Naoise D'Arcy also contributed reporting to this piece.