Sierra Mueller-Owens has been elected welfare and equality officer of Trinity College Dublin Students' Union (TCDSU) on the first count, having defeated her opponent Dylan Krug by 294 votes.
Speaking following the announcement, Mueller-Owens said: "I'm so thrilled. I'm so excited and thankful for everyone who voted and I just can't wait to start my job, get my feet on the ground and start making students' lives better."
She extended her thanks to her campaign team, especially her campaign manager Anna Harkin, her family, her therapist and her dogs.
ADVERTISEMENT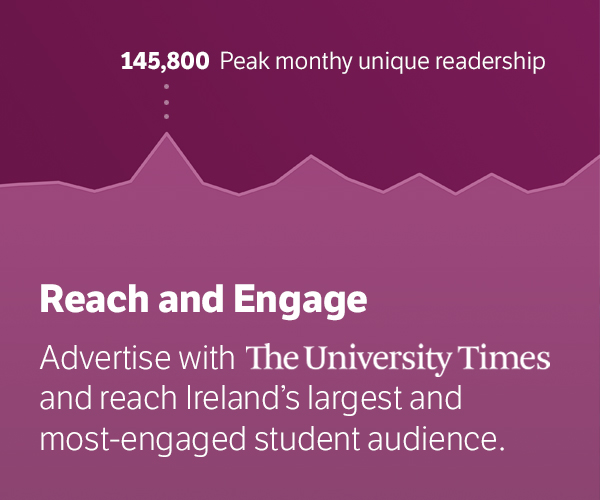 Following a tightly run race between the two candidates, Mueller-Owens emerged with 54 per cent of the votes, while Krug received 40 per cent. Some 5 per cent of students voted to reopen nominations.
A third welfare and equality candidate, Cathal O'Riordan, dropped out of the race on the second day of campaigning, having only attended dining hall hustings.
This marks the first time in four consecutive years that the position of the welfare and equality officer has been contested in the TCDSU sabbatical elections.
Throughout her campaign, Mueller-Owens placed a heavy emphasis on her extensive experience with the union, as a class representative, an Student2Student mentor for erasmus students and the incumbent gender equality officer.
With this experience in hand, she advocated for online sexual consent workshops to be expanded to reach a wider remit, for online learning to remain an option for immuno-comprimised students after in-person learning resumes and allowing students to attend office hours with friends for moral support.
In her current position, Mueller-Owens is working alongside incumbent welfare officer Leah Keogh to provide students with free period products in on-campus bathrooms and by post, after TCDSU became Anytime of the Month Ambassadors.
With a unique understanding of both the EU and non-EU student experiences – as a half-German, half-American student – Mueller-Owens manifesto spoke to the struggles international students face. She promised to lobby college for a fee freeze for all international students and establish a fund for non-EU students to cater for unforeseen costs such as visa fees, emergencies and small maintenance grants.
In another manifesto point, Mueller-Owens also promised to implement training and resources for college staff about the importance of gender inclusive language and using correct pronouns.
Throughout hustings, Mueller-Owens reinforced her main manifesto points and extensive experience, while highlighting the heightened importance of casework and flexibility in the welfare and equality role, in the context of the ongoing pandemic.
She also expressed a desire to carry on the strides made by Keogh, particularly, in developing an engaging online presence and the newly-established "T-fund" for transgender students undergoing social transitioning.