Cathal O'Riordan will no longer be contesting the position for welfare and equality officer, having decided to end his campaign today.
In a statement to The University Times, O'Riordan said: "I'm incredibly saddened I have to drop out of the race. If students listened to one thing I have to say and nothing else it would be: Vote Sierra for Welfare, she would do the job far better than I ever could and vote Emer for UT Editor, keep the paper in a physical format."
"Take care of your physical and mental well-being and listen to more Chet Baker. I love you all", O'Riordan added.
ADVERTISEMENT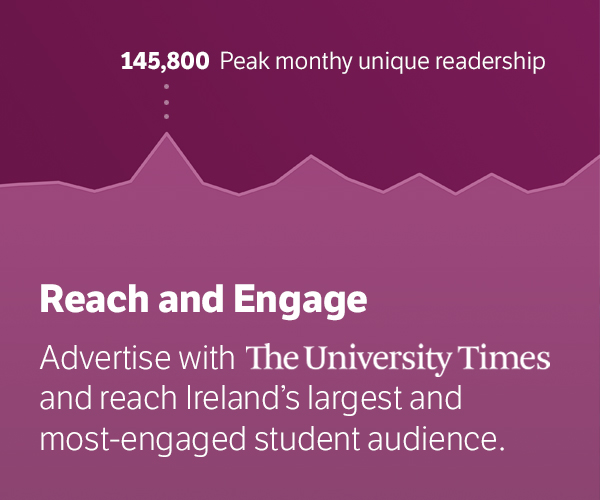 O'Riordan, a final-year music student and the director of Trinity Jazz Society's (Jazz Soc) Big Band, ran on a campaign of heightened engagement through eventual in-person events and strengthening the link between the student societies and the union.
He prioritised consent training, safe drug use, mental health and online harassment among the key issues of his campaign and proposed extending office hours for student nurses and doctors on placement.
In his speech at yesterday's Dining Hall hustings, O'Riordan spoke about being "unaware of the services which the SU provides", when he was in first year. Through his campaign, he hoped to connect with students who, much like his former self, struggle to engage with the union and utilise its services to their full potential.
Having run without a campaign manager, O'Riordan saw the handling of "student issues on an individual basis" as the primary role of the elected officer.
O'Riordan did not speak at tonight's hustings. Instead all questions were addressed to the two remaining candidates in the race for TCDSU Welfare and Equality Officer, Sierra Mueller-Owens and Dylan Krug.
The elections are now well under way as two of the five hustings have been completed. The now 12 candidates contesting positions will continue campaigning in the online format for the next week and a half, with polls open from next Tuesday until next Thursday.
The next hustings will take place on Thursday at 6pm and will be hosted by The University Times and Trinity News.