Second-year physical science students return to in-person practicals today, after being informed in an email from College on Friday that laboratory practicals "are going ahead".
The labs will now be an hour and 45 minutes long as opposed to the original three hours. First year labs remain entirely online.
The email said that "this further time limitation is to follow precautionary advice at this time as advised to us by College Health and the Continuation of Learning and Student Activities Group (COLSAG) working groups"
ADVERTISEMENT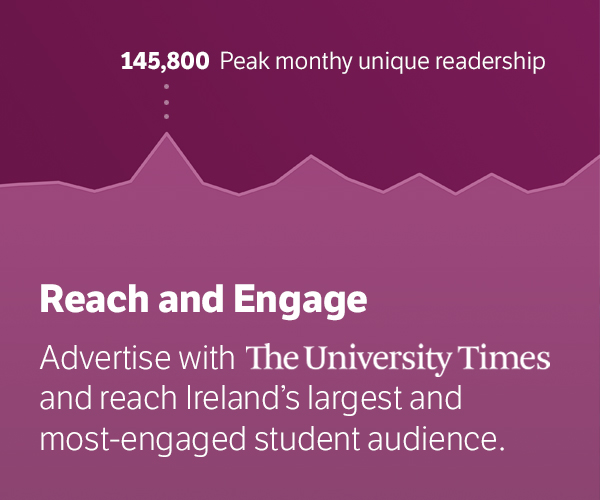 Students were advised in a subsequent email to follow the "5 point daily check" before travelling to campus, making sure that they do not have symptoms of the coronavirus and avoiding coming into College if they are meant to be self-isolating as a close contact.
While the School of Physics made plans for the potential resumption of these practicals after reading week in an email on the 14th of January this year, the definitive announcement was nevertheless met with surprise by some physics students who assumed that the practicals would be cancelled, after chemistry practicals were cancelled last week.
Speaking to The University Times, second-year physical sciences Trinity College Dublin Students' Union class representative Dillon Broaders, who takes chemistry as his optional subject, expressed irritation at the discrepancy.
"The [difference in the] decision[s] makes no sense," he said.
"For SF students, chemistry labs occur in an almost identical setting, one floor above the physics labs, in the same building.
"Perhaps", he added, "the virus prefers the second floor of SNIAM".
Another second-year physical sciences student, Anna-Marie Rooney, who must now travel from Limerick on the day of each laboratory session, said she was frustrated to have to "spend more time travelling than in the lab".
Second-year computational physics laboratory practicals remain in a distanced learning format.
Third-year students similarly have physical components in-person and computational sessions online, while fourth year students are allowed to work on their Capstone projects on campus.
In an email statement to The University Times, Catherine O'Mahony, a Trinity media relations officer, said: "In light of public health advice, the College has issued guidance that in-person events must be no longer than one hour and forty-five minutes. In response, some practical work has had to end but in cases where Schools have been able to adjust to that time scale, practical work will continue."
The news comes in the wake of a decision to cancel all chemistry practicals for the rest of the semester.
In an email to chemistry students last week, the School of Chemistry's Undergraduate Head of Teaching and Learning Eoin Scanlan said that "our on-site practical classes must now be limited to a maximum of two sessions of 1 hour and 45 minutes in duration per day," and that "all remaining practicals will be cancelled with immediate effect, as it is not feasible to complete those experiments within the allotted timeframes".
"I know that many of you will be disappointed by this development, and it is with deep regret that the School has reached this decision, however, we are bound by College safety advice", he added.