What is the first song you remember hearing as a child? A typical response to such a question may be the theme tune from a favourite children's show, or perhaps "Wannabe" from the family car stereo. As first musical memories go, "Giant Steps" by John Coltrane is unconventional to say the least. However, this was a fond recollection from Trophy Wife, who illustrates her introduction to music as "a baptism of fire" in conversation with The University Times. That is even putting it lightly, considering the complex jazz vocabulary and chromatic mediant progressions in "Giant Steps".
Born to a guitarist and a singer, the house which Trophy Wife grew up in was noisy – in all of the right ways. She describes how the work her dad was doing at any given time could include orchestral arrangements or production of a rock album, which made for an eclectic musical palette. "When I started to make friends and go over to their houses, they'd be listening to the Spice Girls and Kylie Minogue. I was like, what is this?" she recalls with a laugh. Few children get to grow up surrounded by music to the extent that Trophy Wife was, which has undoubtedly informed her creative pursuits since.
Trophy Wife is part of a new cohort of pop-punk artists that have emerged in Dublin in recent years. Her debut EP, Art, released in 2020, is a lo-fi pop feat that fuses gritty guitar lines with bursts of lush pads. A self professed bookworm as a child, she recalls the moment when she realised songwriting existed at the intersection of her two passions – English and music. "I loved reading and writing poetry, and realised that I could marry that with music." She went on to study English Literature at Trinity, from which she graduated last year, but her commitment to music never waned.
ADVERTISEMENT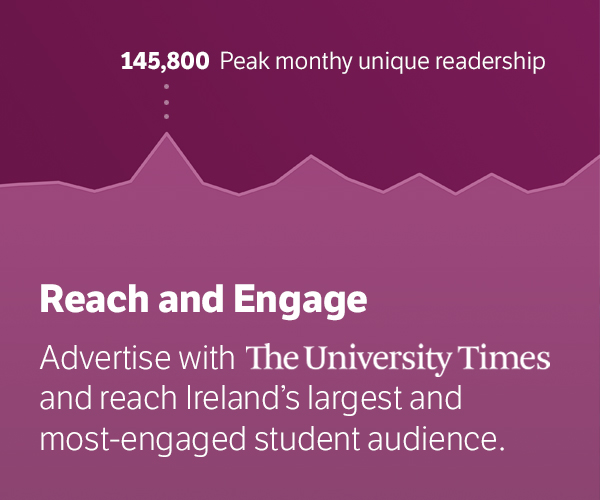 As with any musical project, it took time for Trophy Wife to cultivate her sound. She performed at open mic nights as a teenager in venues like Whelan's and The Globe, but she knew that playing folk music on an acoustic guitar wasn't her calling. It wasn't until she moved to Barcelona for a year during college, sans guitar, that she began experimenting with electronic production on Garageband on her mobile phone. The limitations of the app spawned creativity, and by the end of her Spanish tenure, she had written the bones of what would become the singles "Art" and "Beauty Queen". The story of how these singles came to be is testament to the fact that we are often our most creative when stripped of the abundance of options and choices we have become so accustomed to.
There has been a resurgence of female pop-punk artists globally over the last number of years, with artists such as Clairo, King Princess and Phoebe Bridgers springing to mind. This revival is something that Trophy Wife attributes to the accessibility of pop-punk music to millennials, "I think that our generation very much enjoys finding safe spaces and communities in art, whether that be music or the medium of art itself". This music lacks the bells and whistles that adorn most pop artists, and that is exactly the appeal of it. "People like Clairo and King Princess are not robots that are completely out of your reach. To an extent, you can imagine being friends with them or imagine getting a beer with them" she explains.
This surge in female-fronted pop-punk bands is reflected in Dublin too, where Trophy Wife is keeping good company with the likes of Pillow Queens, Sorcha Richardson and Biig Piig. Their unique translations of pop-punk have gained significant ground over the past number of years, and for good reason. Ireland has a track record of producing and exporting quality punk bands into the larger musical ecosystem, and this latest strand of the phenomenon is an exciting development for Irish music.
While many artists withheld new music during the height of the pandemic, Trophy Wife released Art in June 2020, despite the unusual circumstances. The lockdown period provided the EP with an opportunity to marinate with listeners as we all operated from our homes. Having lived with the songs on the EP for so long, she was keen to get the music out so she could focus on new material, "my brain was already so far ahead working on new music. Art was a chapter that I felt was closed – I just wanted to get it out". She is currently working on another EP which is planned for release in the latter half of 2021, by which time live shows will have hopefully returned.
The lockdown has provided a space to write without distraction, and on days when inspiration doesn't hit, Trophy Wife focuses on producing and programming material on Logic. If the last year has taught us anything, she believes that it's to be kind to ourselves and prioritise self-care: "if I'm not writing anything and I don't want to write, I'm not going to sit down and force myself to. I have to just go with the ebb and flow of it". Well, if what we have heard so far is the result of going with the ebb and flow, Trophy Wife is onto a winner.
Listen to Art here.