Presiding over a body that represents some 374,000 students, against a backdrop of over a decade of underfunding on the part of the government, is an unenviable task at the best of times. Adding into the mix a pandemic that forced universities to shift teaching entirely online, saw students sign contracts for pricey accommodation that they didn't ultimately need and has seen campuses all but closed for over a year now, the job becomes inordinately tougher.
But Clare Austick asserts that the coronavirus pandemic has spurred her on to run for president of the Union of Students in Ireland (USI), rather than deterred her from it. In an interview with The University Times, Austick, the union's current welfare officer, explained that "the whole blended hybrid learning approach – I've seen how students have struggled, and it's motivated me to want to do better".
Austick's manifesto is extensive, focusing on, among other things, USI's mission to lobby for better education for students in terms of quality and accessibility. But it's impossible to have those conversations without addressing the perennial bugbear that is funding. Indeed, many of her manifesto points cover issues that have been discussed and debated to the point of becoming cliches. So how does Austick plan to make the government listen to her if it's effectively ignored the pleas of her predecessors?
ADVERTISEMENT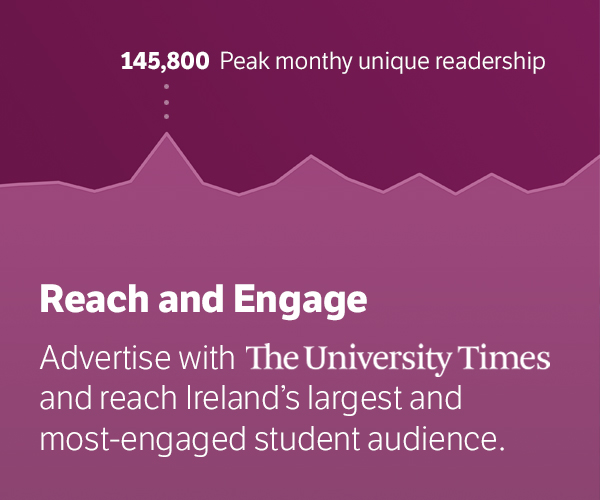 She argues that students are nearing breaking point: "We [can] mobilise our students, that we kind of build on their frustrations and their anger that's been built up over the years – there hasn't been a reduction to the student contribution charge for 10 years."
Austick speaks particularly fervently about the idea that "education is a right, it's not a privilege". Because of funding failures and the lure of commercialisation, "it's now being seen as a privilege", she says. "And as a result of the government's inaction for funding the system, now higher education institutions have resorted to propping up the underfunded system to international students, to accommodation, to tourist attractions".
The whole blended hybrid learning approach – I've seen how students have struggled, and it's motivated me to want to do better
Indeed, "commercialisation" has become a dirty word in student activism, often used as a catch-all to describe universities' penchant for capitalising on easy ways to make money. Austick points to international students – who pay significantly higher fees that domestic students – as an example of how these cash grabs can cause harm: "Universities have told their international students to come to the country to get accommodation, and that there will be in-person learning, which then never happened, and that international students have been making use of accommodation that they now cannot get out of because of contracts that they signed."
When students are lobbying the country's elected officials for funding, it's hard to keep politics out of the debate. The past year has seen students – as well as Irish society in general – grapple with increasing political polarisation, which seems in some ways to be an import from the US, but has had a marked influence on the way students of different political leanings listen to each other – or don't. Indeed, one of USI's more vexing moments last year was when a motion at the union's Congress was shot down that would have seen its president actively reach out to youth and student wings of all political parties "to unite students of all political persuasions".
Austick is keen to emphasise that the union itself "isn't affiliated with any one party", but it's not apolitical: "We take political stances, based on how the government is treating or political parties are treating students and as a result of inaction by the government." She maintains that the ability of students nationwide to unite in search of a common goal is more significant: "Students have been at the forefront of the marriage equality referendum, repeal, societal issues … now we see with the consent movement, and for the need for consent education, ending sexual violence and harassment on campus. We've seen huge progress made this year. And that's down to students unions locally."
She points also to issues such as ending direct provision and the ongoing battle for student nurses and midwives to be paid on placement. These, she believes, are "definitely going to be the priority" for USI in the coming years in terms of "societal, cultural shifts" that students have historically championed.
When asked whether she would consider opening up discussions to expand the union's membership to student unions not currently affiliated with USI – University College Dublin Students' Union, one of the largest unions in the country, is not part of USI – Austick muses about the union's wider purpose: "In order to grow as a national union, the membership growth is also required."
Universities have told their international students to come to the country to get accommodation, and that there will be in-person learning, which then never happened
Growth in numbers, she explains, means "making sure that we've reached all students, whether in further [or] higher education, and I suppose, further education, membership growth, as well".
But increasing USI membership doesn't appear to be high up on Austick's list of priorities: she's under no illusion as to the fires the union will have to douse in the near future. As the financial toll of the pandemic for the government becomes apparent, higher education could be made an easy target: "Potentially there might be funding cuts down the line for COVID-19 and the economic recovery."
"Could there be a student contribution charge increase? If so, then USI absolutely has to fight back against it and ensure that the accessibility of education is protected, and that any barriers that are in the way are broken down."
The threat of funding cuts is not new to USI. But it's arguably more real now than since the worst days of the last recession. It's not going to be an easy year.