Prof Jane Ohlmeyer has been eliminated from the Provost election, having received the fewest number of votes in the first round of the election
Ohlmeyer received 211 first-preference votes in total. Prof Linda Doyle and Prof Linda Hogan received 345 votes and 222 votes respectively.
The next Provost will be decided in the second round of voting between Hogan and Doyle.
ADVERTISEMENT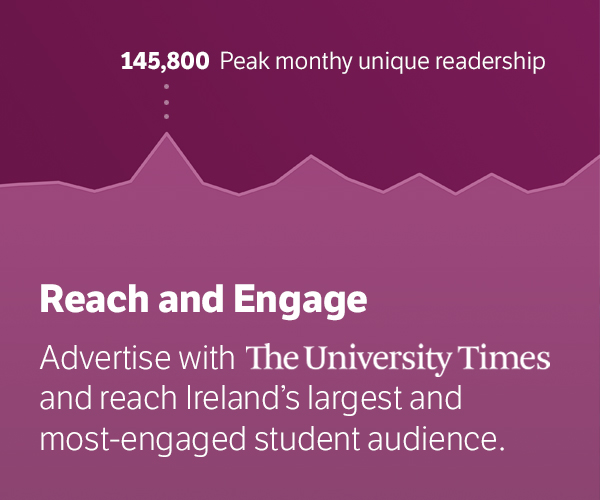 Ohlmeyer, Erasmus Smith's professor of modern history and former director of the Long Room Hub, ran a campaign centred around the theme of "Empowering Trinity". Her aspirations for the College surrounded her aim to "unlock Trinity's full potential", which included bringing the staff-student ratio down to 12 to one and to have Trinity ascend in world university rankings by the end of her provostship.
Over the two-month-long virtual campaign, Ohlmeyer leaned heavily on her experience and connections, asserting that her wide network of "friends and donors" amassed over the course of her career would serve College well in an upcoming decade in which philanthropy would be crucial. Ohlmeyer has also served as chair of the Irish Research Council and was Trinity's founding Vice-Provost for Global Relations.
In running her campaign, Ohlmeyer was unafraid to allow her personality to shine through, often coming out with memorable soundbites to sum up her policy proposals. During the first hustings, Ohlmeyer said "we are a university, not a tourist attraction" in criticising College's trend toward commercialisation at the expense of academic imperatives.
Towards the end of the campaign she also struck a more personal note – in a virtual interview with Prof Luke O'Neill, the high-profile Trinity immunologist who expressed his support for Ohlmeyer last year – she spoke about the challenges of becoming pregnant while being a graduate student.
For Ohlmeyer, this is her second defeat in a bid for Trinity's top job, having also fallen short in the election 10 years ago when she lost out against Provost Patrick Prendergast.
Ohlmeyer's defeat today comes in spite of her earning the support of members of Trinity College Dublin Students' Union – she won the six union votes in a student-wide preferendum poll.
Ohlmeyer won over students by often alluding to the hardships they faced as a result of coronavirus lockdown restrictions and her promise to improve student support services around mental health and well-being. Ohlmeyer also proposed holding two Trinity Balls in 2022 to make up for the previous two cancellations.
Doyle – former Dean of Research and professor of engineering and the arts – promised to generate a "re-energised democracy" that "results in action". The focal point of Doyle's campaign was centred around imagining Trinity in 2031, which centred on seven key pillars she planned to implement if she is elected.
Hogan – a professor of ecumenics – emphasised her ethical leadership style and experience as Vice-Provost. Lecturing in Trinity since 2001, Hogan pledged to bring Trinity back into the top 50 universities in the world and highlighted the College's need to "live its values".
Today's result will mark the first time a woman has been elected the leader of Trinity in its 429-year history.