There was less discussion of serious governance issues and more informal lines of questioning at the final hustings in the provostial campaign this afternoon.
While moderator Shane Coleman did probe the candidates on matters of sustainability and promoting the Irish language, many of his questions – some of which were submitted by viewers – took a lighter tone, including the candidates' "guilty pleasure" TV shows, how they would spend a Saturday as a resident in No. 1 Grafton St and their proudest personal and academic achievements.
Today's event marks the end of a two-month-long campaign for Prof Linda Doyle, Prof Linda Hogan and Prof Jane Ohlmeyer, and while their responses to Coleman's questions were often more lighthearted, there was less repetition of their previous soundbites which proved to be a trend in last week's three hustings.
ADVERTISEMENT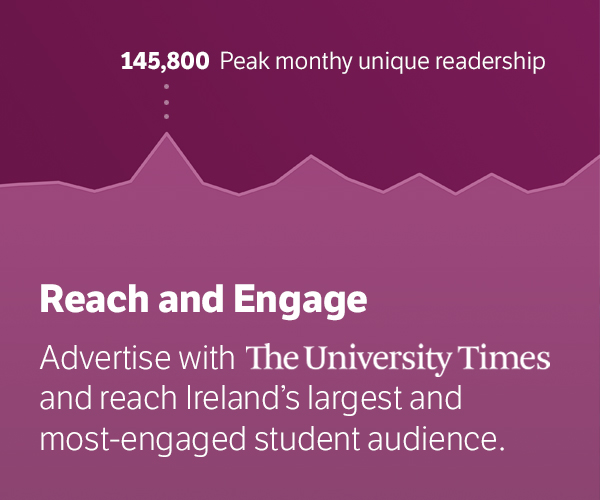 Coleman opened the hustings by harkening back to an aspect of the race that was most discussed during the early days of the campaign – the significance of a female provost.
All three candidates acknowledged that having a woman in the top job was more than just symbolic. Doyle remarked that "a woman does bring something different", and Hogan similarly said that it was "vital for young women everywhere" to have a role model. Ohlmeyer acknowledged that when it comes to leadership positions, "gender is never irrelevant", adding an acerbic quote from Madeleine Albright: "There's a special place in hell for women who don't support other women."
Reflecting on his own time in Trinity, Coleman noted that Ireland has since become more liberal and arguably had "caught up" with Trinity. When pushed on how they could ensure the College remained distinctive, Ohlmeyer said she wanted to create a "cosmopolitan campus", drawing attention to her tenure as vice provost for global relations. In contrast, both Hogan and Doyle underlined the importance of being leaders of social justice and climate change. With Hogan emphasising how Trinity "needs to be at the fore of climate justice".
Highlighting the Trinity Access Programme (TAP) and College's recently acquired University of Sanctuary status, Doyle went to great lengths to point out "the myriad of ways" in which access issues can be addressed. Ohlmeyer echoed Doyle's remarks noting that "TAP is just the beginning" in regards to confronting accessibility issues.
Had the hustings taken place in person, Coleman's raising of Trinity potentially becoming "too woke" probably would have prompted whispers. He asked the candidates if they would intervene if they felt "cancel culture" was becoming a problem. Doyle pushed back on this, saying that the concept of cancel culture in UK universities is exaggerated. However, she added that Trinity should be a place where "students are exposed to all different views" – something it "has always done a good job" on, according to Doyle.
Ohlmeyer and Hogan were firm on defending freedom of speech, but felt controversial views should not go uncontested. While Hogan emphasised the importance of having these discussions, she added that "it must be done in a context that is respectful of all individuals". Ohlmeyer agreed that Trinity must remain "extremely vigilant" when dealing with issues of free speech.
The final hustings also touched on the coronavirus with candidates being asked how the pandemic would change College life. Candidates were not overly optimistic about the return to normality come September with both Ohlmeyer and Doyle agreeing that it would likely not be "business as usual".
The candidates placed significant emphasis on the impact the pandemic will have on how Trinity delivers its education. Ohlmeyer asserted that it has been a "game changer with how we do our research" and referenced some of the perks of online learning in terms of accessibility. She explained how lectures in the Long Room Hub can now reach audiences into the thousands which she said would "do a huge amount in terms of reputation building".
Doyle echoed this but also offered an insight into the importance for students of being able to leave home for College which the pandemic has prevented. She recalled one tweet that stood out to her from a student who said that he would not have been able to come out had he not left home. Doyle also emphasised how the pandemic has revealed "how we don't have to keep doing things the same way", citing the examples of online classes and exams.
Hogan, meanwhile, diverged from her colleagues – observing the opportunities the pandemic has presented for building resilience and strength among students as well as for reducing carbon emissions.
When asked what their favourite "guilty pleasure" TV show is, Ohlmeyer went with US crime drama Ozark. Doyle was more vague, saying that she liked to watch "cosy crime", Hogan said she favoured cooking shows, admitting, however, that she would not be able to cook the meals herself.
Voting in the provostial election will take place on Saturday morning. The electorate will vote by successive ballot, where they give one candidate a preference and the candidate with the least number of votes is eliminated. This continues until there is only one candidate left. As there are three candidates, there will be two rounds of voting.