In a year where so many fixtures of students' social calendars have fallen to the wayside because of the pandemic, Trinity Fashion Society's (Fashion Soc) annual fashion show must be one of the casualties most mourned by Dublin's creative community. In a city with so few outlets to showcase young designers' work, Fashion Soc's annual shows have played a vital role in exhibiting work by up-and-coming creatives, both on and off the catwalk.
Reinventing the show for a coronavirus era was no mean feat, but Fashion Soc have risen to the occasion. On the eve of the launch of their multimedia project entitled Flip the Lens, The University Times sat down with Ella Buttimer and Isabel Farrington, the chair and secretary of the society respectively, to discuss what can be expected from the project when it launches this evening.
Flip the Lens comes at the end of a tremendously successful year for Fashion Soc, one in which they have majorly expanded their reach as a society. "One thing that I really wanted to do this year was to create meaningful content", Buttimer explained. "I think member engagement is really challenging during COVID times because people sit on their laptops on Zoom for eight hours a day and then it gets to eight o'clock in the evening and they say: 'do you really want to log on and try and have a drink on Zoom?'"
ADVERTISEMENT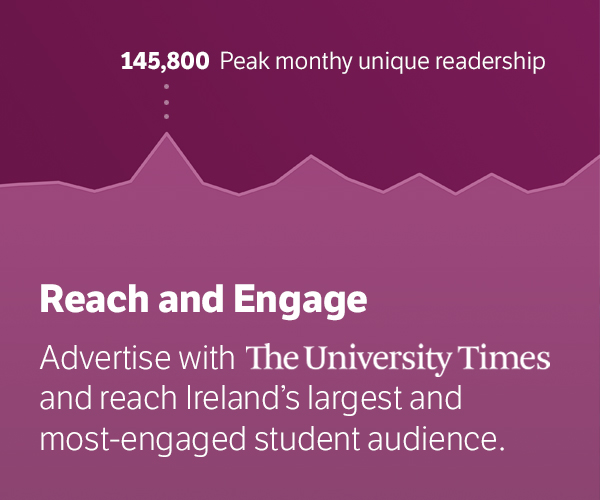 Instead, Buttimer wanted to focus on putting out content that was informative and useful that members could engage with in creative ways. This included launching new initiatives such as the incredibly successful Industry Insights series and boosting Fashion Soc's online presence through feature articles and videos.
The inspiration for Flip the Lens came naturally to Buttimer and Farrington. Unable to recruit the normal assortment of stylists, models, and designers to work on a fashion show due to government restrictions, they decided that Trinity students would be the subject of this year's project.
"In Trinity, the style is amazing and coming into college last year was like a fashion awakening for me", Farrington said. "I think especially because there is such a diverse student body, there are so many different styles on campus", Buttimer added. "Even walking from the Arts Block to the Hamilton you see so many people with distinct personal style."
Trinity has always been a melting pot for different cultures and subcultures to flourish, and this is reflected in the student style showcased in Flip the Lens: buzz cuts and "cyber punk-like platforms" co-exist alongside cowboy boots and homemade jewellery, exhibiting the wide range of styles that can exist on one small campus.
Although they weren't able to include the same number of Dublin creatives that are usually involved in the fashion show, Buttimer and Farrington still wanted to showcase as much young talent as possible. Enter David Browne, a first-year NCAD student who met Buttimer while working for Brown Thomas and has collaborated with Fashion Soc previously, as a photographer on their committee shoot at the National Gallery.
Browne was given a lot of creative freedom for Flip the Lens, shooting participants on Polaroid, digital cameras and even a VHS camcorder. "David is just like magic", explained Farrington. "As soon as people step onto the X and he's behind the camera, you can visually see them loosen up and they completely change."
"Everyone who gets in front of the camera – no matter how nervous they are – just softens because he's so encouraging", Buttimer agreed. "It doesn't feel like a big production, but it looks like one once he's finished with it."
Indeed, from the snippets we've seen so far, the footage looks incredibly professional for someone so young. "The show was coordinated in a go-sees/fittings format", Browne told The University Times in an email. "Traditionally this process would be the precursor to a final show presentation of sorts, however in this production, the initial process becomes the show itself."
He explained that the team "kept the element of entries and exits in the show and added a second viewpoint of an eye that wanders to interesting accessories and features of their look. Each person sparks a new feeling, brings a new attitude, and the goal of this presentation was to prioritise expressing that!" Without a doubt, this will not be the last time we hear of David Browne's fashion photography.
In a year where so many societies have struggled to draw in members, Fashion Soc has risen to the challenge and Flip the Lens is a culmination of all the hard work the society has put into building meaningful online engagement. By profiling ordinary students, the society has picked out the very best of campus style and elevated it to a higher plain, encouraging us all to embrace our own style identities. Are you ready for your close up?
Flip the Lens launches tonight at 6pm on Trinity Fashion Society's Instagram page, @fashionsoctcd.