Irish director Eoin Macken's fourth feature film, Here Are The Young Men, is a summertime thriller set in a drug and alcohol-induced haze of self-destruction and complex relationships. Based on the novel by Rob Doyle, it follows the story of Dublin teenagers Matthew, Rez, Kearney and Jen as they adjust to life outside of school-based social norms and embark on a tour of depravity around the city.
Macken joins The University Times via Zoom from Brisbane, Australia, to discuss Here Are The Young Men, which boasts a star-studded cast including Anya Taylor-Joy, Ferdia Walsh-Peelo of Sing Street fame and Dean Charles Chapman.
Although Macken has had years of experience in different facets of the film industry, having worked as an actor, writer and director, he tells The University Times that he never made the "conscious decision" to become a filmmaker. Filmmaking entered his life in college, he explains, when he began shooting and editing in collaboration with his peers and trying his hand at writing his own scripts. This led him to the realisation that each of these individual parts of the process "all became symbiotic".
ADVERTISEMENT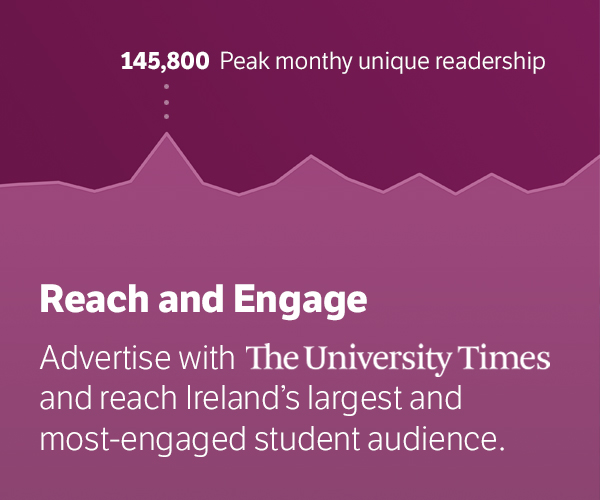 Jokingly referring to himself as "really impatient", Macken describes how, in those early days, he would write a script and immediately begin shooting it himself, being too eager to go through the task of finding another director. Though there are significant differences between each creative role in the filmmaking process, Macken stresses how much he enjoys each of them, highlighting how "they all use different parts of your brain".
Turning to Here Are The Young Men, Macken recalls finding Rob Doyle's writing "evocative and cinematic" upon first reading it. Having grown up in Dublin around 2003, when the novel is set, the cultural references resonated with him immensely. He also took a particular interest in the moral dilemmas and portrayals of toxic masculinity presented in the book. These elements made him keen to explore what it is to be "making the right choices as a young man and being responsible for your own actions" through the film adaptation. As well as simply enjoying the film, Macken wanted his audiences to critically question the protagonist's choices.
The film doesn't focus on a specific, singular theme, in Macken's eyes, as he wanted to demonstrate how "when you're a teenager, you're dealing with a myriad of things all the time". In his direction, he drew upon both the audio and visual elements of the medium to reflect this feeling of sensory and emotional overload.
The film was originally planned for release in 2020, but its cinematic debut was delayed until April 2021 due to the pandemic. "It was designed to be shown on a cinema screen, with the visual and audio elements", he explains. "It's meant to feel like you're in a nightclub."
As someone working in a creative industry, Macken views the pandemic as "a time to keep your head above water". He found the first few weeks of lockdown and restrictions almost relaxing, saying that: "it felt like you had no responsibilities". However, this became more difficult as the novelty wore off and the pandemic stuck around.
Nonetheless, Macken used the free time to write, and was fortunate enough to shoot one of his own film scripts in Los Angeles last October. In terms of the future, he looks forward to embarking on his next directing project, when it is safe to do so.
Here Are The Young Men is available to stream now on all digital platforms in Ireland. The film will hopefully see a cinematic release later this year with the easing of restrictions.