Atlantic Bridge – a European growth technology fund – has set up a new fund of €80 million for high-potential start-ups emerging from Irish universities.
The University Bridge Fund II will provide €80 million to start-up businesses, in a new partnership between Atlantic Bridge, Trinity, University College Dublin and University College Cork.
The fund aims to scale and commercialise university research through tech companies. It will focus on areas such as artificial intelligence, robotics and healthtech.
ADVERTISEMENT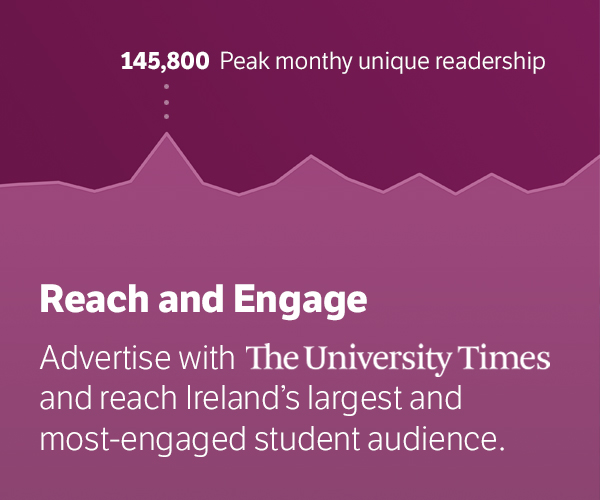 €20 million of the fund has been contributed by Enterprise Ireland, with the aim of creating 1,000 jobs in the next five years through the commercialisation of third-level research into global business. Other investors include the European Investment Fund and AIB.
In a press statement today, Higher Education Minister Simon Harris said: "Ireland's higher education institutes are delivering world class research. Translating this research and innovation into real-world impact and investment is a critical platform on which much of Ireland's economic and social development is built."
"My department", Harris continued, "is committed to joining the dots – we know that accessing the skills, expertise and technologies developed in the publicly funded research sector can enable businesses to develop faster and work smarter, set new standards, grow jobs and stay ahead of the competition."
Provost Patrick Prendergast also welcomed the fund, saying: "This fund, spearheaded by UCD, UCC and Trinity will provide an enhanced opportunity for all third level institutions to maximise the social and economic impact of their research."
"It will result in our higher education sector creating a greater number of high quality spin-out companies than ever before and can play a tangible role in improving our economy as we recover from Covid", he said.
Atlantic Bridge is a €1 billion pan-European technology growth firm. Since its foundation in 2004, the firm has successfully scaled several of the state's largest tech companies including Decawave, which was acquired by Apple supplier Qorvo in a $400 million deal last year, and Movidius, which was bought by chipmaker Intel in 2016.
The latest fund brings the total amount of capital under management by Atlantic Bridge to over €1 billion across eight funds.
Dr Helen McBreen, an investment director at Atlantic Bridge said: "At Atlantic Bridge we are committed to developing deep relationships and networks between our Universities and investment and corporate partners creating a vital investment fund in the Irish ecosystem focused on commercialising our cutting edge deep-tech innovations."
The fund is not only available to start-ups from partnering universities, but all of the state's third-level institutions. It is also open to companies that wish to "spin in" to universities to access research and innovation.
The new fund follows the University Bridge Fund I which was launched in 2016. The fund invested in more than 30 companies that have collectively raised over €220 million in co-investment to date. Among these are Neurent Medical, drone delivery company Manna, and the state's first quantum computing company, Equal1.