Bookselling can be a precarious trade at the best of times, constantly subject to the ever-shifting tastes of the reading public, as well as wider destabilising trends in the broader economy. The past year, however, has presented a challenge like no other: Bookshops, like all retail businesses, have had to rapidly adapt to survive in a trading environment which remains in the throngs of a drastic upheaval.
This being said, some of the biggest problems facing independent booksellers today were relevant long before coronavirus ever hit the headlines. Speaking with The University Times, Dermot Carroll of The Secret Book and Record Store says that the "old guard" of smaller independent traders who used to thrive in Dublin has been "wiped out" in recent decades by "greedy landlords". Carroll is keen to stress that his own landlord has been very fair, but acknowledges that this is the exception rather than the rule.
Although he had been selling some rarer items through bigger platforms such as Amazon prior to 2020, Carroll welcomed the "kick up the arse" that lockdown gave him to move more seriously into online sales and set up his own website.
ADVERTISEMENT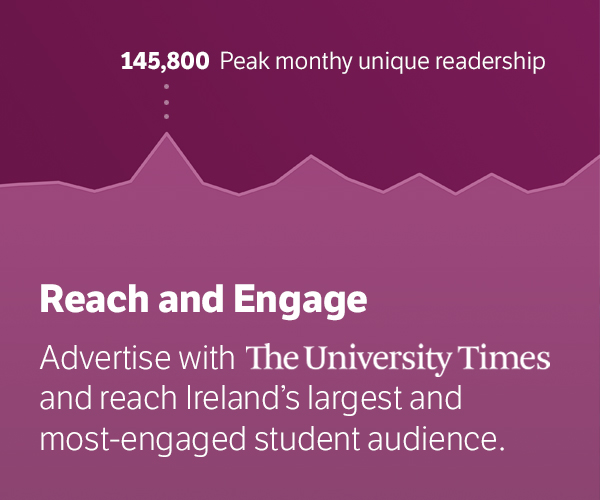 He also believes that the government has been "doing their damndest with the knowledge they have", and remains grateful for the supports that have been provided, such as the Pandemic Unemployment Payment (PUP) and rates relief. Although, he was initially concerned that some of his "brilliant staff" who claimed the PUP during the first lockdown wouldn't return to work for the shop afterwards.
Ultimately, Carroll claims that having "no trade but just enough money to survive" is a familiar state for second-hand booksellers in Ireland.
Like Carroll, David Cunningham of Ulysses Rare Books says he has experienced a dropoff in trade of "approximately 30 per cent", as a result of the pandemic. Cunningham claims that the decline in tourism is mostly to blame for this, as it accounted for some 40 per cent of his in-store trade prior to March 2020.
However, because Ulysses Rare Books already had "an established online presence", Cunningham feels that his business was "well placed to adapt to the increase in online retail activity". In his view, this shift to digital trading will be the "lasting legacy of the pandemic", but he is optimistic that in-person sales from domestic customers will soon bounce back to pre-pandemic levels.
Focusing on the rare book trade specifically, Cunningham doesn't believe that it has fared any worse than the book trade as a whole, as long as the seller has managed to develop "an e-commerce presence".
Although scrolling through a selection of titles on your laptop screen will never match the thrill of stumbling upon a particularly beautiful edition of an old favourite, or discovering a new book you didn't know you absolutely had to read, the online selection curated by many of the city's best bookshops offers a more than satisfying substitute. All things considered, it is likely that online selling will remain vital for booksellers for the foreseeable future, even after we see coronavirus restrictions lifted.