The past year has been challenging for small businesses, but their resilience has been proven by their adaption to the online marketplace, as well as the support of Irish consumers determined to shop local. If you're looking to treat yourself to some affordable artwork to brighten up your living space, look no further than our five of the best online businesses owned by Irish artists and designers.
Haloscoop
Though originally founded in 2018 as a blog dedicated to art, music and culture, design student Conor Rice began to use the Haloscoop platform as an e-commerce store in July 2020, selling t-shirts. Since then, Haloscoop has grown its Instagram following to over 15.2k and cultivated an impressive brand selling scarves and tote bags, prints and greeting cards, with a promise of more apparel to come. Haloscoop's signature style is best described as fun and whimsical, featuring floral motifs and pastel colours that exude positivity and optimism. Their latest launch was dedicated to Haloscoop Decor, a collection featuring postcards, prints and a range of candles that are soon to be released. Haloscoop can be found on Instagram or here.
Saoirse Ryan
Design graduate Saoirse Ryan is "trying to bring vibrant colours and something positive into the world" through her business Saoirse Doodles and Designs. Graduating with a degree in design during lockdown, Ryan finally found the time to focus on her art and launch her own business. Selling prints, stickers and totes that combine elements of Irish language and culture and promote self-care, confidence and positivity, Saoirse Doodles and Designs exude some much-needed optimism during these strange times. Perhaps best of all, Ryan offers commissions for custom prints. Saoirse Ryan can be found on Instagram or here.
ADVERTISEMENT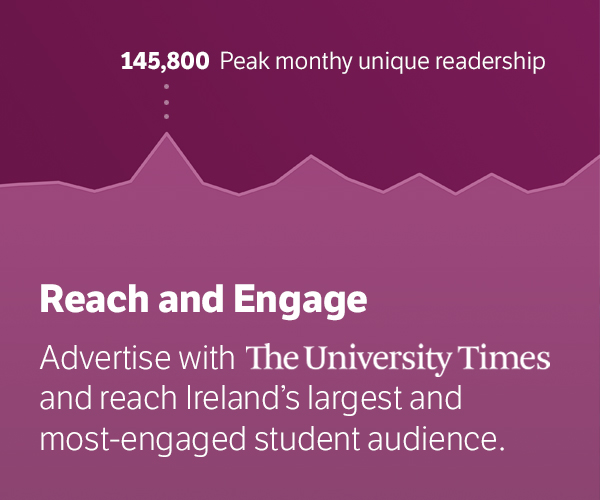 Cathy Hogan
Cathy Hogan is a Cork-based graphic designer and illustrator. A full-time studio designer, she decided to launch a website and subsequent shop after gaining traction on social media. On her website Hogan sells prints in a distinctive style of bold, contrasting colours, clean contours and solid silhouettes with a touch of surrealism. The scenes depicted in her prints range from a twist on the traditional still life to the bottom of the ocean. Cathy Hogan can also be found on Instagram.
Floillustrate
Flo is a Dublin-based art director and illustrator who truly expresses herself and her perception of the world around her through her prints – whether that's depictions of self-love, body positivity, mental health, politics or just a bit of sassiness. Her bright, bold designs first gained traction on Instagram, prompting her to open an online shop offering a wide range of prints. Among those available are prints depicting landmarks around Ireland and promoting positivity and confidence, as well as prints advocating for social issues. She also offers custom commissions in her signature neon block-colour style. Her designs can be found on her website, or on Instagram.
DeBúrca Design
Limerick School of Art and Design student Orlaith DeBúrca illustrates and designs prints, tote bags, notebooks, stickers, apparel and bottle openers. With a colour palette that incorporates both bright hues and neutral tones, De Búrca's current collection delivers an earthy, natural feel. Her work often advocates for environmental and social issues while maintaining the cutting-edge printed aesthetic that has dominated our Instagram feeds of late. You can find DeBúrca Design on her website and on Instagram.