Many street photographers, whose favourite pastime is capturing the busy street life of Dublin through a lens, have had their view of the city drastically changed as a result of the coronavirus pandemic. Over a year on, how are they faring?
James Parrott, a mature student of sociology and social policy at Trinity, tells The University Times that he now takes photographs "from a completely different perspective". As a photographer, he prefers to get close to his subjects, which is currently an unfeasible feat. This left him, at the beginning of the first lockdown, capturing "COVID-related pictures of quiet streets, people wearing masks".
Parrott says that he "didn't know street photography was even a thing" when he took up photography six years ago. Having worked as a chef previously, photography simply became an "excuse to go out and to interact with the outside world". "When I need to take some time off for myself, I just take my camera and go on the streets", he explains.
ADVERTISEMENT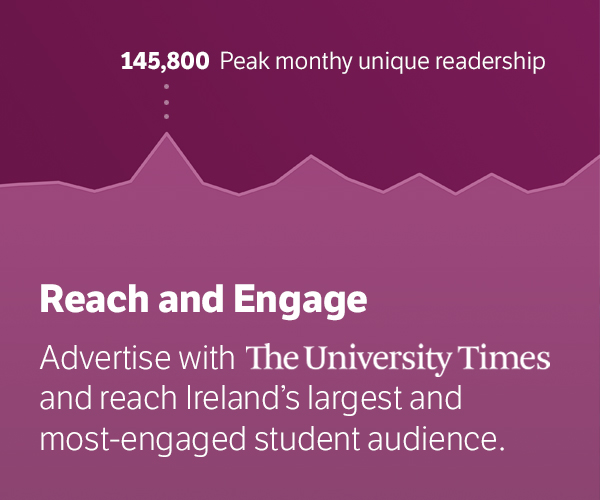 On the other hand, Alexandre Kan's journey as a street photographer began when he challenged himself to post one picture on Instagram every day, on an account which has since amassed almost 17,000 followers.
Susan Wilson has "always taken photographs and recorded things", but has gotten more involved with photography since she "got brave" and set up an Instagram account with the help of her daughter. Through Instagram, she enjoys sharing her craft with others and exchanging feedback. She has also come to appreciate how technological advances have changed the genre of street photography over the last few years.
For Parrott, the spontaneity of the craft has been lost and planning has become a necessity, "as opposed to just shooting from the hip where you just cover whatever is happening in front of you". If you wish to see what someone is really craving or missing at a particular moment, he says, just "look at what they photograph".
Wilson particularly misses busy scenes of buskers surrounded by a crowd or bustling street events like St Patricks' Day parades. Similarly, while Kan finds joy in being "able to capture a city without anybody in the photos", he misses seeing masses of people and admits that his new way of working often feels repetitive. "The curse of the photographer is that we always want to create new content", he remarks.
For anyone interested in trying out street photography, Parrott recommends having an open mind and "a project" – for example, explore what the event of shopping currently looks like. Having a theme in the back of your mind can "point you in a direction," he adds. He encourages people not to "stress about the technical side" or "how good your camera is". Instead, imagination and style are much more important, he believes: "Take some photographs of your area, experiment and see some new things in a different light."
Kan highlights the importance of practice and sharing your unique vision as a photographer, emphasising that "being able to translate what you see with your camera is really something powerful". For Wilson, it's all about passion and having an eye for a good photograph. She concludes that "once you have an idea and a camera, it's [about] practicing and seeing what you like, how you like the picture to come across".
If you find yourself yearning to take a wander with a camera, you may be wondering where you should explore. Parrott pinpoints "old parts of Dublin, like Thomas Street, Blackpitts, Francis Street", while Kan recommends areas such as Temple Bar and Grand Canal Dock. South William Street is another spot that Parrott mentions, although he feels melancholic photographing it now in comparison to "normal times", when it was filled with "a lot of life, a lot of colour and a lot of interesting people". Wilson's recommendation is to head further out of the city centre, towards Bull Wall, although she notes it can be quite busy these days. Her advice is to go there at sunrise, to avoid crowds and to witness the magic.
You can view the work of these street photographers on Instagram: @themillenialnomad for Kan, @dublinstreetphotography for Parrott and @kaptured_on_kamera for Wilson.