The pandemic has prompted a flurry of innovation in the fashion industry, as designers adapt to the new style demands of a life lived in lockdown. For Dublin-based design student Mercedes Lawson Whyte, the pandemic presented the ideal window of opportunity for her to set up her own accessories business, Cedese & Co.
Launched in December 2020, Cedese & Co. began by selling beaded chains to accessorise masks and sunglasses, before quickly expanding into the realm of jewellery and phone straps. The use of multicoloured acrylic beads, iridescent pearls and dainty glass balls give Cedese & Co.'s pieces a distinct look that adds a joyful pop of colour to any outfit.
Speaking with The University Times, Lawson Whyte reflects upon launching her business at the height of lockdown, having been left with an abundance of time on her hands. "Being a student of design, I wanted to do something fun and creative to make my days busy", she says. "My first product idea stemmed from me always forgetting my mask going into the shop, and having to run back to the car to grab it!" Having spotted a gap in the market for mask accessories, Lawson Whyte began designing vibrant beaded mask chains that could be worn easily around the neck.
ADVERTISEMENT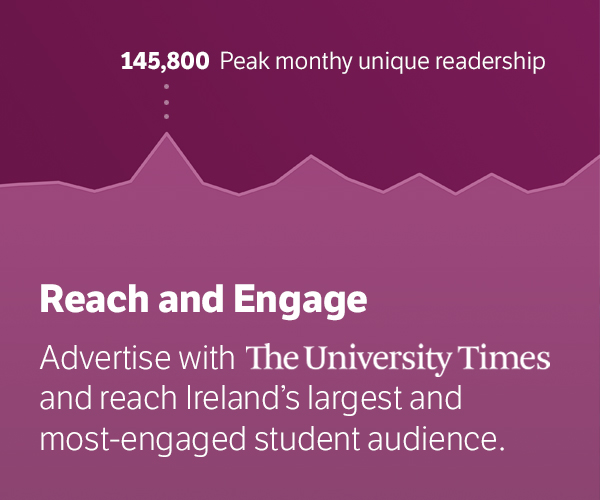 After taking to Instagram with her new designs, Cedese & Co. amassed a significant online following. "When you first start as a small business [social media] is a slow burner, because you're in the little leagues", Lawson Whyte explains. She believes, however, that the pandemic has sparked a renewed appreciation for small businesses in Ireland, and an upsurge in support for them. "Social media can be so powerful, and people can forget that a simple like, comment or tag can make such a difference. It has been a huge help in growing my brand", she says, adding that her followers "have been so kind".
Indeed, the support for Cedese & Co. has grown rapidly in the few short months since its launch. Lawson Whyte's advice to other small business owners starting out, however, is not to be discouraged if growth doesn't happen overnight: "Don't be disheartened if you see other businesses around you selling out on their launch day, or having thousands more followers than you – it's a process, just keep going."
Launching a website from scratch at home has been Lawson Whyte's biggest challenge to date. "YouTube tutorials became my best friend!", she confesses looking back. Her motivation to design, however, has never been an obstacle, with lockdown granting her ample time to explore her creative side.
Her advice for those who wish to do the same is "don't doubt yourself".
"It can be super easy to keep putting things off or simply not starting because you think you're not capable, or that people won't like what you have to offer", she elaborates. "There will always be someone that will like what you have to offer."
With a little bit of creativity, Cedese & Co. has managed to colourfully fill a gap in the market for affordable, fashionable accessories. Adding a welcome pop of colour to any student's wardrobe, Cedese & Co. has become a dazzling addition to the Dublin small business scene.
"Winging it can get you a long way – don't be afraid to take risks", Lawson Whyte says. "If it works out, amazing! If not, you've come away with something to learn from."
Lawson Whyte's handmade accessory line, Cedese & Co., can be found on Instagram @cedeseandco.