An air of nostalgia has filled our lungs recently, thrusting each and every one of us back to our childhoods. With a bountiful revival of child-like colourful jewellery – that looks delicious enough to eat – this has caused our accessory game to evolve in the best way possible.
If you haven't noticed the rebirth of various y2k trends over the past year, your life has been glitterless, colourless and devoid of the glamorous, retro aesthetic waiting for you (just outside of that rock you've been hiding under). Understated is out and overstated is in – and with it, our faith in zealous fashion choices restored.
Our Instagram feeds and perhaps the Trinity campus (I wouldn't know having been confined to the four corners of my room like everybody else) have been flooded with colourful and vibrant jewellery. Everything except black is the new black. "Bratz doll chic" is in full swing – Sasha, Jade, Chloe or Yasmin… choose your fighter, my friends!
ADVERTISEMENT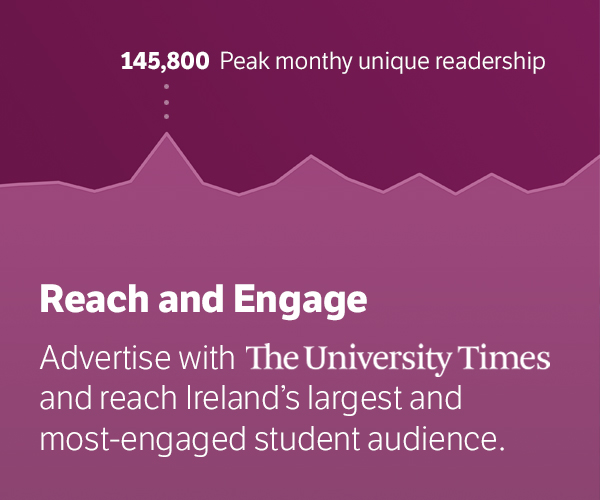 The current trend has manifested in the form of rings and necklaces that mimic the craft jewellery of our childhood. Since the sudden resurgence of the Vivienne Westwood necklace some months ago, there has been a major shift from wearing a week's worth of the coronavirus payment on your neck, to quite literally using €2 charms to crafting pearl chokers with yellow smiley-faced accents (bonus points if you spell your name out with letter charms!).
After all, what's a Zoom wine and dine without a little arts and crafts? Love heart sweets and those edible chokers that tasted like sickeningly sugary chalk have been a source of inspiration for these trendy accessories – A literal candy wonderland strung around your neck!
These crafty charms are only proof of our 90s and 00s nostalgia, consolidating the fact that y2k is back, and here to stay. From the high-end, Instagram-certified La Manso rings to the gummy resin and clay rings littered all over Depop and Instagram by the likes of Alerria, Clueluce, and Goodiebag, there is endless choice.
The La Manso rings, a staple accessory for the likes of Bella Hadid, Dua Lipa and Devon Lee Carlson, mimic the lollipop rings we all scrambled for as children. So, it's safe to say these haribo-esque rings, which come packaged with novelty rubber dishwashing gloves, emulate all things glamorous and fun – two of the constitutional characteristics of the y2k movement.
These exuberant, eclectic accessories awaken our inner child and bring us back to better times, allowing us to forget about our current dark reality. It's no surprise then that Zoom tutorials and society events are filled with flashes of red, green, pink and yellow jewels, with 60-second TikTok-style videos only encouraging this prismatic trend.
Whether they were curated during a boozy Zoom bonding session, or they're one of your impulse Depop purchases, craft necklaces and flashy resin rings are all the rage. I suspect this is because they are reminiscent of better times, before we were riddled with real-world problems – Just you wait, I'll be damned if we don't see Tamagotchis and Heelys making a swift comeback!