A fabric that comprises small connections uniting to form a greater whole, TULLE Collective truly honours its namesake. Based in both Dublin and London, TULLE Collective is an independent music label led by female and non-binary musicians, formed to provide an alternative to the male-dominated hierarchies currently present in the Irish music industry. The collective was founded in 2020 by Irish musician and producer Constance Keane, best known as electronic artist Fears, and has grown steadily since then.
From reuniting feminist post-punk outfit M(h)aol to performing numerous live sets during lockdown, the collective will round out their first year with the anticipated release of Keane's album Oíche. Having Oíche be the label's first release is an apt decision considering that the album has been carefully pieced together over the course of five years, speaking to Keane's deep commitment, both musically and professionally.
As with her musical pursuits, TULLE was a decision informed by Keane's lived experiences. Speaking with The University Times, she explains that "the idea of TULLE came about from both [her] experiences in the music industry, and [her] experiences as an artist – it was a two-pronged thing".
ADVERTISEMENT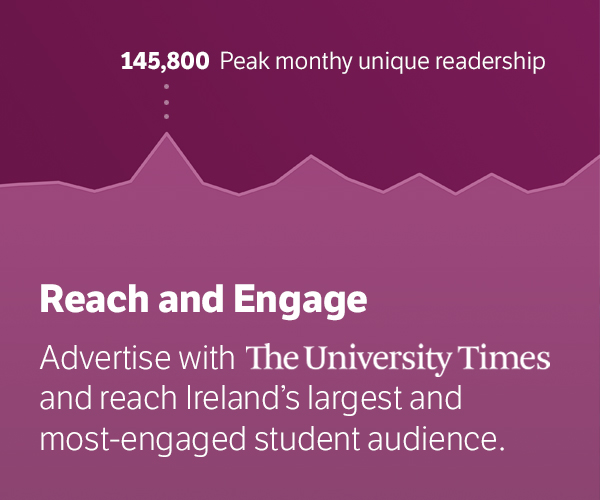 Given that the subject matter of Oíche centres around experiences of trauma and abuse, she explains that she felt more comfortable working with women on the album. Alongside this, it had become increasingly clear to Keane that while there were a lot of Irish women working in the music industry, there were very few people who owned anything. "If my masters were going to be owned by somebody, I want them to be owned by a woman", she states. Essentially, her decision to pursue a new label came from the fact that she "couldn't find what [she] was looking for" already present in the music industry.
Founded alongside XL Records' Emily Kendrick, TULLE was a project that Keane had originally envisioned for a time when she had become more "established" as a musician. However, countless discussions with womxn working at various labels acted as the impetus for the label's early emergence. Keane felt that the work of these womxn shouldn't go unnoticed, saying: "it sucks that sometimes it takes external encouragement as a woman for you to feel like you can go out and do something" – and it was this very fact that prompted the project into fruition.
Keane is looking for a change in what is currently expected of gender minority artists: "It's not about me trying to find all of the answers to solve sexism, racism, homophobia in the industry, but I just wanted to create an alternative." She simply aspires to create an alternative so that artists don't feel like their only option is "to sign [their] music away to some man whose whole livelihood is based off of working with artists who don't look like him, but he makes more money than them".
TULLE is not Keane's first feminist endeavour, and so she has experience enough to know that a lot of people wouldn't "get" it. However, she doesn't let this dampen her goals: "I'm at a stage with my feminism now where I'm so far beyond interacting with that stuff. I'm not here to educate people about why I think that TULLE is a benefit to the musical landscape. People can think about that in their own time."
TULLE's first campaign was the release of "tonnta", a single from Keane's album Oíche. The video, shot by her brother Colman Keane, features some of Keane's close friends and family wearing tulle dresses created by her. Her late grandmother had taught her how to sew, and so remembrance is at the core of the single, musically and visually.
Detailing her grandmother's struggle with dementia, "tonnta" was written while the woman was still alive. "It can feel like this very slow decline and this loss of a person", Keane recalls of her grandmother's battle with dementia. "It was important for me to capture the connection that can still exist while all of that stuff is still happening."
The dresses modelled in "tonnta" were inspired by an image of Keane's grandmother taken in the 1970s, honouring her aesthetics in the ethereal, delicate spirit of the production. "[Fashion] would always be a point of connection", she says with a smile. "I would always choose specific clothes to wear to go visit her because her eyes would light up in appreciation, or horror, for whatever I chose to leave the house in that day."
By granting equal importance to both the visual and aural in her work, Keane's music has an ethereal, healing energy. "I try to have layers of consideration to everything I do", she explains, "when something is so personal, and involves other people, it's really important for me to take enough time where I feel like I'm doing this stuff justice".
Oíche centres around Keane's experiences with complex trauma and abuse, meaning that the release of the album is also cathartic for the artist. "I wanted to make sure that I was at a point where I was comfortable with talking about that, and with processing it enough to let it go" before releasing the album, she reveals.
"It feels very healing for me to put the album out", she says. "It has taken a lot of growth and a lot of effort to get to a point where I'm listening to the songs that were very in the moment and to be like, 'it's okay – you can let go of that now.'"
Oíche will be released on May 7th via TULLE Collective. "Tonnta" is available on all major streaming platforms now.