Union of Students in Ireland (USI) President Lorna Fitzpatrick today said that getting rid of the pandemic unemployment payment (PUP) for students, or reducing it, will have "really detrimental effects" for their education.
The government today announced that students who have lost work due to the pandemic would no longer receive PUP after September 7th, to coincide with the beginning of term, while other workers on the payment would see it gradually reduce over the coming months.
In a statement to The University Times Fitzpatrick said: "USI is really concerned by the decision taken today. Students are only receiving the Pandemic Unemployment Payment if they have lost their jobs and income, just like everyone else on the PUP."
ADVERTISEMENT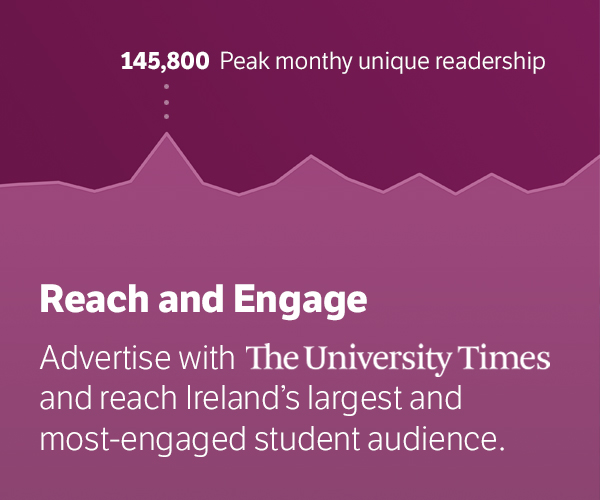 "The type of jobs that students traditionally do have been hardest hit by this pandemic and the public health restrictions."
Fitzpatrick added that "students work to survive in college and the income they are receiving at the moment through the PUP is vital. Reducing or abolishing the PUP for students will have really detrimental effects for students and their education."
"The reality is that undergraduate students in Ireland are paying the highest fees in the EU at €3,000 with postgraduate and international students paying multiples of that in many cases."
"Accommodation costs for students continue to soar and many were left thousands of euros out of pocket for leases they signed for this academic year because they had been told by their colleges that they would have significant time on campus."
"The simple fact is that students are workers and should be entitled to the same financial supports as other workers who have lost their jobs as a result of the pandemic and public health restrictions" she added.
In the Economic Recovery Plan, published today, the government said that the decision to cut PUP for students is "in line with normal circumstances where students do not qualify for unemployment payments while at college".
For the rest of the country, the government intends on gradually reducing the payment, and eventually abolishing it.
The Economic Recovery Plan also states that the PUP will be closed to new applicants from July 1st "in recognition of the fact that, at that stage, there should be no new job lay-offs that are directly attributable to public health restrictions."
Approximately €3.5 billion will be spent as a part of the Economic Recovery Plan in an effort to begin the process of economic recovery following the drastic economic impacts of the coronavirus pandemic.