The government today announced that it has secured €75 million of financing from the Council of Europe Bank (CEB) earmarked for universities to build student accommodation.
Legislation has been approved to allow the Housing Finance Agency to distribute the loans to universities, in order for them to build new accommodation, which the higher education institutions will then have to pay back.
The CEB primarily provides flexible medium and long-term loans at favourable interest rates to projects that promote social cohesion.
ADVERTISEMENT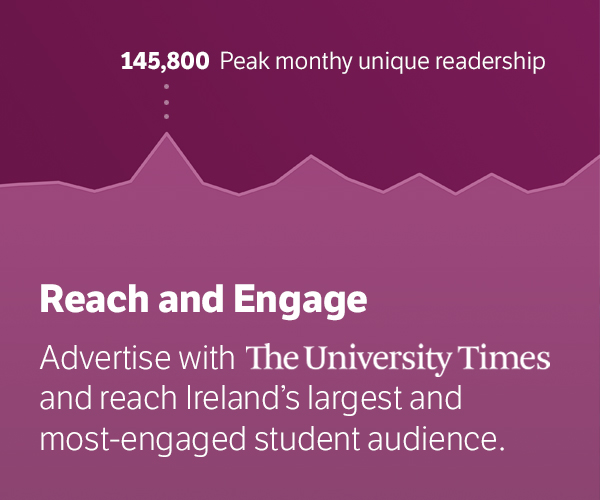 The Bank mainly provides flexible medium-term and long-term loans at favourable interest rates, in specific cases along with interest rate subsidies. CEB loans are granted for tenors that take into account the nature of the project and they are disbursed in several tranches.
The government's Rebuilding Ireland initiative has highlighted increasing the supply of student accommodation as an important step in resolving the ongoing housing crisis.
In a press statement, Minister for Finance Paschal Donohoe said: "The Irish economy is in recovery mode and we expect these student accommodation units to become available in the near future."
He added that "agreeing loans with partner banks like this underlines the attractiveness of Ireland as a higher education provider and demonstrates that the Exchequer need not fully fund every public project".
Minister for Higher Education Simon Harris said: "I am delighted that €75m of financing has been secured for our universities to help them increase their supply of student accommodation."
"Increasing the supply of student accommodation is the primary aim of my Department's Student Accommodation Strategy, and securing this funding brings us one step closer to achieving our target of 21,000 additional student bed spaces by 2024."
In the wake of Brexit, Ireland has seen an unprecedented spike in the number of EU students applying to Irish universities, which is likely to put a strain on the rental sector.
Last month, Prof Pól Ó Dochartaigh, the chair of the CAO, said that around 5,000 of the 7,000 additional CAO applications were coming from the EU.
Speaking to RTÉ Radio One at the time, Ó Dochartaigh warned that the increase in applications – up nearly nine per cent compared to last year – could put a strain on the third-level sector.
Minister for Housing Darragh O'Brien said in a press statement today: "I welcome this announcement which comes after Cabinet approved the introduction of a number of rental protections which will benefit students."
"Increasing the availability of accommodation for students is the most effective way to provide them real choice and options and it is something that the USI continues to highlight."
"This funding will not only ensure a high standard of student specific accommodation in areas where it is needed most but will also reduce the demand amongst students for accommodation in the private rental sector."
In an email statement to The University Times, Jim Miley, director general of the Irish Universities Association, said: "News of €75million in Euro loans for student accommodation by Ministers Paschal Donohoe, Simon Harris and Darragh O'Brien is welcome."
"However loans have to be paid back so [it's] essential that core funding is provided for our financially stressed universities", he added.
The government last week announced that there would be a two-month restriction placed on upfront rent payments charged to students.
In many universities, students are expected to pay a semester's or a full year's worth of rent up front.