A set of kiosks have been permanently installed in the Arts Block for use as retail or administrative space.
The kiosks were set up in the Arts Block last month and vary in size. Smaller kiosks can be booked by students for events such as cake sales.
They will also be used for registration during conferences and events.
ADVERTISEMENT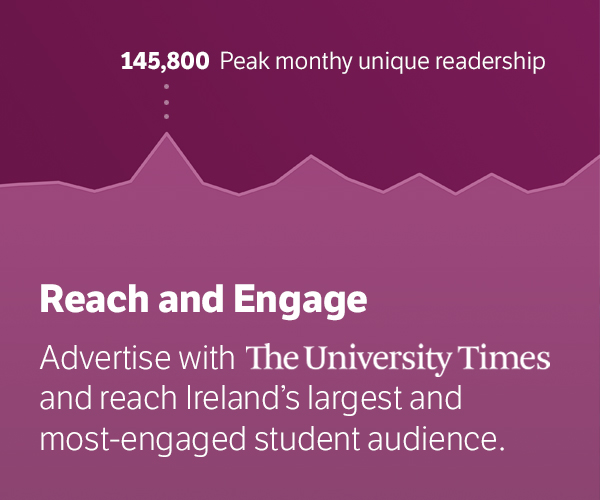 The larger kiosks can be put together to create a retail space. When not being used for retail purposes the large kiosks can be separated and used as small meeting spaces.
In an email statement to The University Times, Catherine O'Mahony, a Trinity media relations officer, said: "The kiosks have been in design since 2018 and have been through the Dublin City Council planning process as well as various College approvals."
Yesterday, the government announced re-opening plans for higher-education institutions. The plans include commitments from universities to provide all students with in-person learning.
The Department of Higher Education said in the plans that "it is expected that the majority of the people over 18 in Ireland will have been vaccinated by September 2021, and so planning is proceeding on the basis that full resumption of on-site activity is possible".
Colleges must also provide "appropriate provisions for vulnerable staff, students and learners who are medically unsuitable for vaccination in accordance with public health advice".
The plans state that it aims for higher education institutions to put in place measures to allow for the safe re-opening of laboratory teaching and learning, classroom based teaching and learning, tutorials, smaller lectures, libraries alongside the operation of sports facilities, bars and clubs and societies in accordance with public health advice.
Larger lectures will also be reintroduced, but can only take place "within limits linked to reducing the size/capacity of very large lecture halls and adjustments to the timetable to reduce the number of people on site at any one time".
The gradual resumption of on campus activity over the summer months is also included in the plan, among this is the phased return of research activity.
The Union of Students in Ireland (USI) welcomed the publication of the re-opening plan.
In a press statement, USI President Lorna Fitzpatrick said: "Students have told us they have been feeling very isolated and struggling with the lack of social interaction. They are extremely keen to get back on campus as soon as possible but know it must be in a safe manner."
"They want to get back into classes, but they also want to have a holistic college experience and so the plan for an almost full re-opening, with public health safety measures, was very important to us."