The Graduate Students' Union (GSU) Research Officer Serena Foo has criticised the behaviour of the union's leadership, saying that she has been "excluded" from at least one executive committee meeting and has not received an invitation to one of its meetings since December.
Speaking to The University Times, she said: "I wasn't invited to the one discussing the EGM", adding that she assumes there were others because she received emails containing executive committee decisions that she was not involved in.
At the EGM in question, non-GSU members were able to vote, members held up signs to their cameras in protest and several motions were declared "passed" with a fifty per cent majority despite a constitutional requirement for a two-thirds majority.
ADVERTISEMENT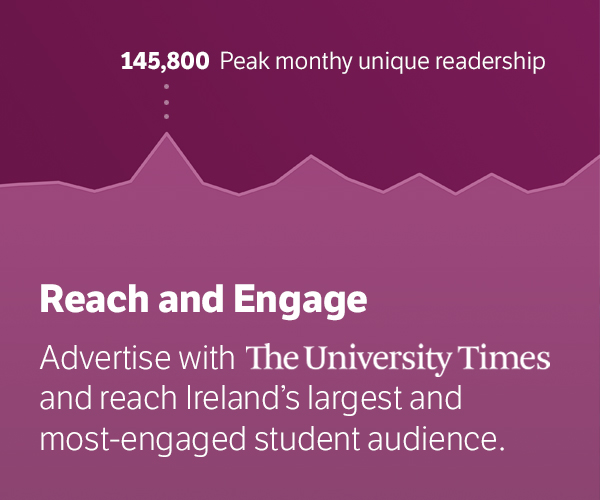 Foo argued against several of the motions brought by members of the executive committee and brought up issues surrounding the fairness of the process.
Foo said she twice emailed GSU President Gisèle Scanlon, Vice President Abhisweta Bhattacharjee and Chair of the Electoral Commission (EC) David Donohue about the issue, receiving no response.
She believes she was not invited to the meeting because "I've been very vocal about the fact that I dislike the way the GSU is being run", adding that Scanlon is "picking and choosing what rules of the constitution to follow".
She also described emailing Scanlon about issues students had raised with her as a member of the GSU, but again received no response.
At a December meeting with Scanlon and other GSU members, Foo raised many issues surrounding the way the GSU was being run and the fact that the President had not answered her emails. Foo told The University Times that Scanlon replied saying she was "sorry, but was very very busy".
However, Foo added, "nothing has changed".
The GSU elections campaign period officially began today with hustings set to take place at 5:30 pm.
Foo expressed amazement that Scanlon is allowed to rerun for the presidency given "she hasn't acknowledged the petition [calling for her removal from office] at all".
A similar petition was circulated calling for the vice president's removal. However, it did not reach the requisite number of signatures. The petition calling for Scanlon's impeachment reached the requisite 60 signatures.
Scanlon and Bhattarcharjee did not respond to several requests for comment.
In an email to the University Times, Donohue said that "there have been no executive meetings which Serena has been excluded from to the best of my knowledge – despite the one delineated upon below which was in its very nature – extraordinary".
The meeting mentioned refers to the executive meeting regarding the EGM. He added that she had been "invited to all provost candidate meetings".
As the only oversight officer of the GSU, he said he is "for the most part overworked", and as such, "not everything can be dealt with immediately".
Donohue alleged that "she was asked to engage with the GSU at various points over the year and declined these opportunities – I have had sight of emails from the Sabbatical officers in which they asked Serena to engage with Famelabs but she declined stating that she was too busy at the time".
Foo's telling of this incident differed from Donohue. She said that she had asked how much of her time Famelabs would be required and received no response.
When challenged by The University Times on this point in a subsequent email, Donohue recanted his statement on Famelabs, saying his knowledge was only on a "second-hand basis". He then gained access to the emails in question with permission from Scanlon and agreed that Foo's version of events is true.
Donohue also claimed that "at all meetings which Serena has attended her camera has been turned off and her microphone muted, she is encouraged by myself and indeed all in the GSU to engage in her position but I have unfortunately seen little to no evidence of this".
In a subsequent interview with this newspaper, Foo said: "I'm really shocked because the only time my camera was turned off was for the Provost candidate hustings. My camera was turned off because I was driving." She added that she had been told about the hustings at very short notice.
Donohue did not deny Foo's allegation that he did not respond to two emails asking why she had been excluded from executive meetings, but did suggest that Foo attended several executive meetings around the time of the Provost elections.
Foo maintains that "the last executive meeting that I was ever invited to was in December 2020″, pointing out that the meetings in relation to the Provost elections were hustings and meetings with candidates rather than executive meetings.
Voting in the GSU elections begins next week on Wednesday, June 9th.
Correction: June 5th, 2021
A previous version of this article stated that the TCD Postgraduate Workers' Alliance claimed that petitions to remove GSU President Gisèle Scanlon and Vice-President Abhisweta Bhattacharjee had reached the requisite 60 signatures to trigger a vote on the matter. While the petition with relation to Scanlon did reach 60 signatures, the petition with relation to Bhattacharjee did not reach the requisite 60 signatures.