Filming is currently taking place on Trinity's campus for Disney's Disenchanted, the sequel to the 2007 musical romantic comedy Enchanted starring Amy Adams and Patrick Dempsey.
A College source familiar with the matter confirmed to The University Times that the filming taking place in the Dining Hall was for the fantasy film.
Students and staff were informed earlier this week via email that filming would be taking place, but no details of what were being filmed were given.
ADVERTISEMENT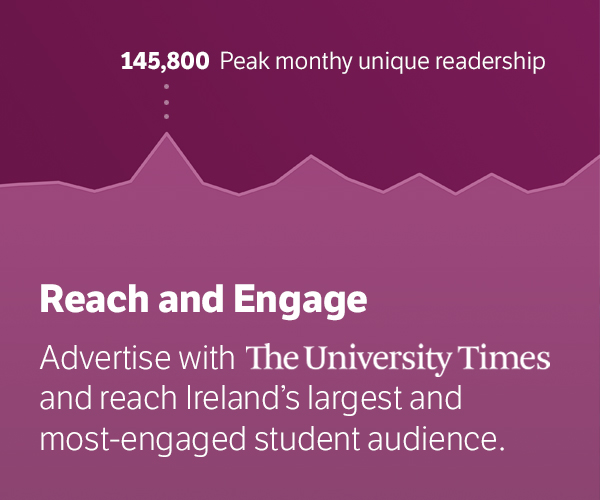 Visitors to the set will not be permitted, unlike when filming for the production took place in Enniskerry, Co. Wicklow, earlier this year.
The village's shop faces were transformed into medieval-looking facades and a large castle was constructed in the town centre.
Filming will take place today and tomorrow.
Disenchanted takes place 15 years after the events of Enchanted. Adams and Dempsey will reprise their roles as Giselle and Robert. The sequel also stars James Marsden, Idina Menzel, Maya Rudolph and Yvette Nicole Brown. Eight-time Academy Award-winning composer Alan Menken will pen the music for the film. It will premier exclusively on Disney+ next year.
Trinity has served as a set for a number of productions this summer. The television adaptation of Sally Rooney's Conversations With Friends took place at the end of June and a new eight-part mystery series, Harry Wild, was also shot on campus in early June.
Conversations With Friends, based on Sally Rooney's novel of the same name, is set to premiere in 2022 and will star Joe Alwyn, Sasha Lane and Jemima Kirke.
The book follows two Trinity students, Frances and Bobbi, who unexpectedly form a bond with a married couple, Melissa and Nick.
Harry Wild is set in Dublin and will follow a retired English professor who, upon spending time in the home of her police detective son, begins to take an active interest in a murder investigation he is working on.
The titular character of Harriet "Harry" Wild will be played by Emmy and Golden Globe-winning actress, Jane Seymour, best known for The Kominsky Method and the Bond film Live and Let Die. Seymour is also an executive producer on the project.