During the endless lockdowns this year, most of my personality was reduced to going for daily government-mandated walks and spending exorbitant amounts of money on takeaway coffee. Upon receiving a Fitbit for Christmas, I added a third personality trait to my repertoire: being obsessed with my daily step count. Recently however, I've grown tired of the music I've been listening to – I'm someone who spends a questionable amount of time curating highly specific Spotify playlists, but recently, they just haven't been hitting the same. To try and remedy this issue, I decided to take the plunge and give podcasts a go.
With a sip of overpriced coffee, I began with the A24 podcast. An influential indie film studio in Hollywood, A24 has produced fan favourites such as Moonlight, Midsommar and Eighth Grade. The unusual thing about this podcast, however, is that it doesn't have a set host – up to four guests, ranging from actors to producers to directors, simply enter the studio and engage in a casual, relaxed conversation. Given that The Lighthouse was the last film I saw in the cinema before the first lockdown, it felt appropriate to listen to the episode between Robert Eggers, the director of The Lighthouse and The Witch, and Ari Aster, the director of the hugely popular Midsommar and Hereditary. The podcast's chatty, conversational style and discussion of the filmmakers' favourite aspect ratios, how many times it's acceptable to rewatch a film and Eggers' unfortunate encounter with a Satanic church (yes, really) cemented it as a solid start to my five days of podcast listening.
On day two, I stuck on an episode of How to Survive, an unconventional film podcast that ponders how someone might hypothetically survive various scenarios in popular films. As stated in the podcast's social media bios, if you're someone who becomes easily frustrated by a character's seemingly brainless decision, this is the podcast for you. The episode I listened to, hosted by Chris Morris and Joe Shervell, proposed hypothetical survival tactics for the 2015 psychological thriller Ex_Machina, starring Domhnall Gleeson which, without spoiling the plot, instilled me with an intense fear of artificial intelligence during a weekend-long binge of Gleeson's filmography last summer. The hosts analyzed the characters from new angles and broke down their decisions in a way that made them seem comically obtuse, without actually subtracting from the film's artistic value. I highly recommend this podcast for it's a refreshing twist on film reviews – or if you're simply looking for a laugh.
ADVERTISEMENT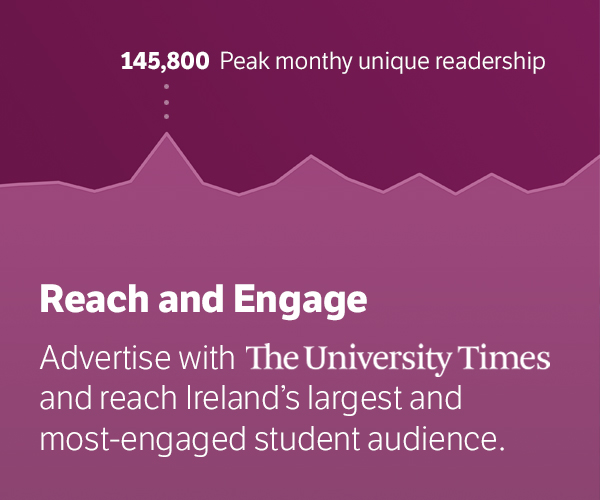 Day three of my quest introduced me to The Cinema Clash podcast on an early morning walk to work. Hosted by Charlie Juhl and Hannah Buchdahl, this podcast reviews multiple films every week but the catch is that its hosts have polar opposite film tastes: Buchdahl is a self-proclaimed "chick flick" fan, while Juhl prefers more independent, perhaps pretentious movies. In this episode, they discussed Disney's live-action Mulan, alongside Netflix's I'm Thinking of Ending Things and Love Guaranteed. Despite the pair's cinematic preferences, their fun and stimulating conversation perfectly encapsulated the duality of many film fans – who partly want to critically analyse the art and partly want to gush over a particular actor – making for an entertaining and lively listening experience.
On day four, I stuck on an episode of Qwipster, the film review podcast hosted by Vince Leo. Qwipster episodes are short and sweet, at approximately 10-15 minutes each, so they're perfect for when you're not on the move long enough to listen to in-depth discussion. I listened to two episodes: one on Little Women and the other on Bong Joon-ho's Parasite, and hearing Leo sing the praises of two of my all-time favourite films put a real spring in my step on my way to work. Leo has been writing about film since 1996 and demonstrates a real talent for articulation – plus, he gave Little Women full marks, so clearly he has excellent taste.
On the final day of my podcasting endeavour, I again went for one with a more unconventional style over the standard review format and chose The Plot Thickens, a part-documentary, part-podcast that tells the stories of famous Hollywood stars. The show is hosted by Ben Mankiewicz, grandson of the legendary Hollywood screenwriter Herman Mankiewicz and its first season introduced me to renowned director Peter Bogdanovich, whose life holds the same excitement as any film script. Told through a voiceover rife with biographical details, interspersed with a variety of interviews clips, The Plot Thickens is an excellent choice for anyone with an interest in Hollywood legends but without the time to watch a full-length documentary. I will definitely be continuing the first season to find out more!
It may have taken some trial and error (and some trawling of "Top Ten Film Podcasts" lists), but I can safely say that I highly recommend each of these podcasts. I also thoroughly enjoyed my foray into the world of podcast listening, but if I ever start getting notions to record my own, someone please stop me.