The government has approved €105 million in funding to enable the safe return of students to college campuses.
In a video posted to Twitter today, Minister for Higher Education Simon Harris said that the additional funds come as part of efforts to get the country's third-level students "safely back to college campuses in the new academic year".
The funding will target three specific areas: student mental health and wellbeing, the Students Assistance Fund and the Mitigating Against Educational Disadvantage Fund.
ADVERTISEMENT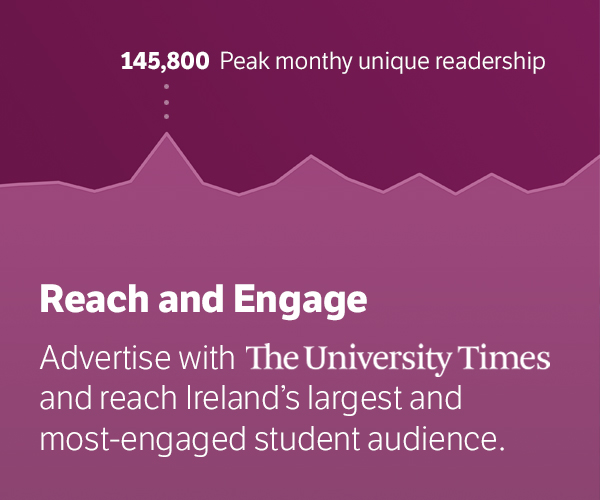 Some €3 million will go towards supporting student mental health and wellbeing in the coming year. Another €10 million will go into the Students Assistance Fund – a source of emergency funding available to full-time students who find themselves experiencing financial difficulties during their studies.
A further €8 million will go towards the Mitigating Against Educational Disadvantage Fund. This fund, which was announced as part of Budget 2021, aims to address educational disadvantage, with a particular focus on supporting the engagement and re-engagement of learners in the community.
Harris said the fund was "for community education and for some of the most vulnerable learners within our education system".
These measures, he said "will make a real and meaningful difference as we try to help get our students safely back to college campuses".
"I know it has been a really, really tough time but now the vaccine programme is open for young people as well so we're getting there."
Registration for Covid-19 mRNA vaccines, Pfizer and Moderna, opened for all over 18s in Ireland this week. People aged 18 to 34 can also register for an AstraZeneca vaccine or avail of the one-shot Johnson & Johnson jab from any of the of approximately 800 participating pharmacies around the country.
In a press statement, Harris said: "Third-level education has been primarily online for almost a year and a half, and this is not sustainable. The plan for a safe return on-site includes the return of lectures, with some modifications to overall numbers and specific mitigation measures."
"Over 250,000 people attend further and higher education every year. This year, the bulk of their work has been online. We know we had do it and we know why, but we also know we cannot have an academic year like the last."
"We need to begin the next academic year on the right foot, get our learners and staff back on-site, and start the work of preventing long-term effects of the pandemic for our youngest adults. I know this has been a tough year for students and staff but, thankfully, a better year awaits you."
Last month, Harris said that college re-opening plans will go ahead, even if some students are not vaccinated by September.
Speaking today on RTE's Morning Ireland radio programme, Harris said that even if the AstraZeneca and Johnson & Johnson vaccines were not to become available to that age group, "a very significant majority" of students will be vaccinated in time for the new college year.
Unvaccinated students will be able to return to campus along with everyone else, he said.
He added: "Our re-opening plan for colleges is not dependent on every single individual being vaccinated. Our re-opening plan for no part of society has been based on that."
"The government has deemed third level to be essential – we made that decision a couple of weeks ago … we'll basically be treating the college campus like any town or village – how can you safely operate and live within it in a COVID context?"