I recently reached the Taylor Swiftian heights of age 22, and as someone who is not shy to revel in the attention of their birthday, I made sure to mark the occasion.
As I am now so wise and mature, I have genuinely started to lose interest in material presents (mostly because I am in dire need of decluttering, not because I don't love stuff). As I try to embrace this new Marie Kondo-esque stage of my life, I have chosen that celebrating occasions is much more meaningful when marked by a special outing or event – what is more special than a beautiful meal in a beautiful restaurant?
On a rainy Sunday evening in Dublin, my companion and I embarked on the trek to Howth. We arrived to the quiet sounds of gulls cawing, cars splashing through puddles and laughs emerging from under umbrellas as we walked the short distance along the Harbour road to the unassuming Mamó restaurant.
ADVERTISEMENT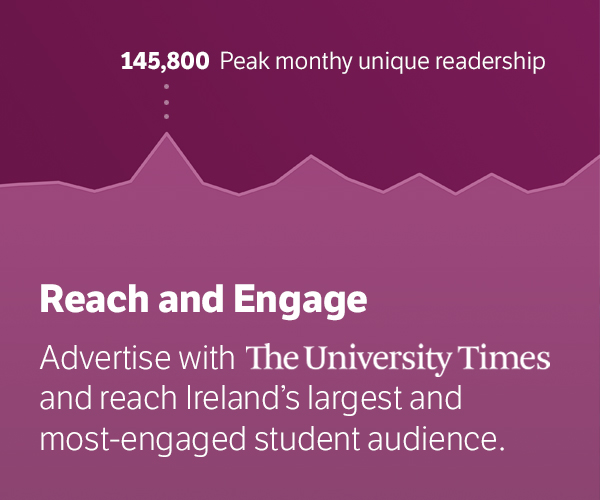 We were greeted warmly by Jess D'Arcy, one half of the duo behind Mamó, and were seated at our table under the covered terrace and handed an (unnamed) glass of sparkling wine to thank us for making the effort to come out in the rain. We did not concede that we had travelled excitedly all the way from Kerry on a train for this, so there was never a chance of us not turning up for this long awaited booking rain, hail or shine. We were then brought complementary sourdough bread with vadouvan butter, made by blending Indian curry spices and the aromatic flavours of shallots and garlic into a smooth, delectable butter.
The menu is fairly extensive, changing monthly and includes wonders such as fresh burrata, grilled fennel, orange, hazelnut, dill and white balsamic dressing. Another notable offering was 'chargrilled broccoli, smoked yogurt and spiced almonds'. As both myself and my companion are vegetarian, our choice was definitely stunted, but this isn't always a bad thing – choosing from menus as special as Mamó's is no easy feat.
We both ordered the mushroom tortellini with wild garlic, pine nuts and mushroom broth and shared the crispy rosemary and garlic potatoes – which were absolutely divine, and which I have attempted to recreate since. I came to the conclusion that all potatoes should be twice cooked. We also ordered the chargrilled broccoli with smoked yoghurt and spiced almonds. We finished with the warm chocolate tart with the unintentionally vegan hazelnut gelato, all of which was perfectly accompanied by a lovely Ca di Alte Pinot Nero.
Everything Mamó has to offer is so special, from the friendly but professional service to the proximity of tables to each other allowing for private conversation, yet a smile with the neighbouring tables in acknowledgement of mutual delight can still be shared. Eating in the rain by the sea in Ireland while remaining impeccably dry is also nothing short of a marvel. The prices are fair, but for a student budget it is definitely a place to be kept for a special occasion.
The following day, a group of 10 of us met at Sprezzatura to celebrate another person's 22nd birthday. I have eaten at Sprezzatura on a multiple of occasions, and each time I am happily reminded of exactly why bookings there are like gold dust. Sprezzatura means "studied carelessness" in Italian and this is exactly what the restaurant embodies, from the mismatched chairs to the no-nonsense presentation of the plates and pastas.
I ordered the arancini, pappa al Wexford pomodoro and the sage butter gnocchi – both of which are an absolute must – accompanied by copious amounts of Aperol spritz and pornstar martinis – which are on tap, considerably reducing the price in comparison to most cocktails around Dublin. The mafaldine with cashel blue cheese and walnuts also came highly recommended (though a liking for blue cheese is definitely a requirement) as did the pappardelle with duck ragu. If you can get your hands on a booking, go for it – it's delicious, fast, very reasonable and what's not to love when it comes to pasta?