Trinity's income from donations and endowments has more than doubled in the past five years, according to a review of Provost Patrick Prendergast's term in office.
The review, which was published yesterday, is "an overview of what has been accomplished over the past 10 years".
Donations and endowments increased by 115 per cent from 2015 to last year. College took in €27.8 million in donations and endowments last year.
ADVERTISEMENT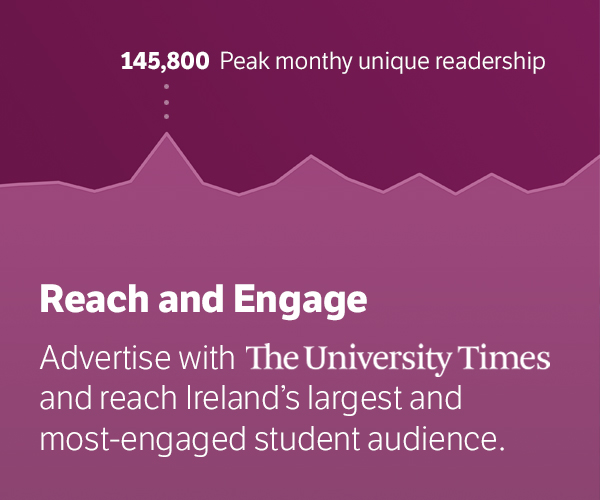 Income from academic fees increased from €113.8 million in 2012 to €163.7 million in 2020.
College's overall income was steadily increasing from 2016 to 2019, but dropped slightly from €396.7 million in 2019 to €389.1 million in 2020.
The proportion of College's income coming from the exchequer decreased significantly from before Prendergast began his tenure, from 70 per cent of the university's total income in 2008 to 39 per cent in 2020.
"The financial outlook for the university will continue to remain uncertain unless the Government commits to long-term funding or lifts the cap on undergraduate student fees", the review said.
Despite this, diversified revenue streams mean that Trinity has invested around €500 million in capital programmes in the past decade, with over €300 million in capital projects "in the pipeline".
The number of full-time students increased from 14,871 in 2013 to 17,006 in 2021. The number of non-EU students has increased by 164.5 per cent since 2011, from 1,223 to 3,234.
There are now more than double the number of students "engaging in some form of mobility during their programme of study" than in 2013.
"In tandem", the report said, "the growth in those taking a semester/year in a leading university beyond Europe has increased fivefold from 37 in 2012 to 211 in 2019".
In 2019, 22 per cent of Trinity's incoming students were from underrepresented groups. The current target, according to the report, is 25 per cent. Students who come to College via Trinity Access routes have had an average 89 per cent completion rate, 97 per cent progression rate and a 99 per cent retention rate to the end of their first year rate over the last decade
The Northern Ireland Feasibility Study, launched in 2014, contributed to a 60 per cent rise in the number of applications from Northern Ireland between the 2014/15 and 2017/18 academic years. The feasibility study sets aside a number of places for students from Northern Ireland to study on any course, except medicine, with 3 A-Levels, instead of the four A-Levels formally required by the CAO.
The number of students with a disability increased from 818 in 2010/11 to 1,722 in 2019/20. Since Prendergast started his tenure, Front Square has been made accessible with the building of flat pathways and new wheelchair lifts and accessible toilets have been installed around campus.
The severe shortage of student accommodation came to prominence during Prendergast's tenure. According to the report, Trinity provided an additional 761 rooms through the leasing of luxury accommodation complexes Kavanagh Court and Binary Hub.
A further 250 rooms are projected to become available this year when Printing House Square opens, and 16 more will be made available in 2022.
There are now 952 academic staff, up from 785 in 2013. The number of library staff, however, decreased by 30 per cent to 103. Administrative staff increased from 819 to 1,049.
---
Mairead Maguire also contributed to this piece.