There is a descending hierarchy that lists my personal ranking of the various ways eggs can be prepared. Fried take precedence, followed closely by poached. Boiled (hard, with no soggy soldiers) comes next, while the omelette dashes in behind. Scrambled are at the end of the line. For some context: in the 1998 Mary Kate and Ashley Olsen film Billboard Dad, the two scrunchie-wielding, flip flop-wearing twins scramble their eggs by shaking them vigorously in a zip-lock plastic bag. It's safe to say that scrambled eggs failed to regain their appeal after I witnessed that.
Recently, a new category of egg has emerged that has pushed aside fried eggs to occupy the prized place in the pecking order. Smashed eggs. It was in Two Pups – experts and masters of eggs – that I tasted the smash and had to henceforth re-organise my hierarchy entirely.
Tucked away on Francis St, Two Pups sits under the shadow of St. Patrick's Cathedral, snuggled among eclectic second-hand furniture shops. Like many restaurants during lockdown, Two Pups adapted to the times through the introduction of a click-and-collect service. While it's still possible to order online, the easing of restrictions has made it possible to simply pop by when the moment seems ripe and try to nab a table.
ADVERTISEMENT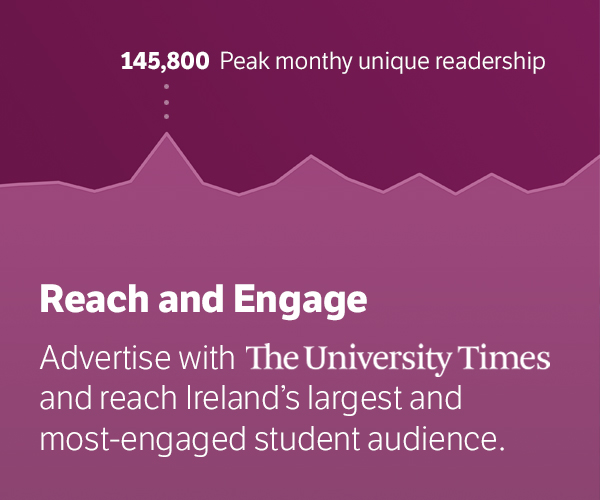 If there's none available however, St. Patrick's Park proves the perfect alternative on a sunny day. My most recent visit saw me doing just that, as, with a rumbling tummy and a hunger for eggs, I made my way towards the unassuming corner of Francis St.
Inside Two Pups, the walls are lined with shelves of artisanal food produce, quirky wines, and funky tote bags – the unspoken decor necessities for independent cafes seeking millennials' stamp of approval. The counter was crowded with cakes, vibrant blood-orange iced friands and vegan-friendly coconut no leches. While ordering my food I also picked up a Vietnamese iced coffee, which uses condensed milk for a thicker, sweeter consistency and is truly twice as nice.
When the food was ready, I made a move to the nearby St. Patrick's Park, where bags were eagerly opened and napkins sent flying. Inside my bag was the Breakfast Burrito (€11.50). Wrapped in layers of white paper, a homemade flatbread enveloped spicy sausage, fried egg and caramelised onion, doused in cream cheese and slathered in miso butter and green tabasco. After one bite, I concluded with full certainty that no eggs can compare to Two Pups eggs.
The flatbread was light and fluffy with the right amount of chew. The eggs were firm and delicious, the onion sweet, and the sausage had a peppery kick without being overwhelming. Tightly wrapped, one could chow down without fear of spillage. The final bite oozed with cheese and doused my fingers in butter, leaving me in no doubt that smashed eggs would now reign supreme in my egg hierarchy.
While smashed eggs stole the show, Two Pups' other eggs similarly did wonders for eager taste buds and passing hunger pangs. A friend's bag contained the Seasonal Hash (€13) – a box filled with a base of crispy chimichurri baby potatoes and salad leaves, topped with oh-so-perfect poached eggs and drenched all over in salsa verde and ajo blanco. Spicy, salty and satisfyingly filling, the hash was another triumph and tick for Two Pups and its eggs.
Two Pups regularly change its menu to adapt to the seasons. This month's eggy creation sees a swapping out of the breakfast burrito and features instead a green shakshuka – a vivid collaboration of kale, fried eggs, chilli, and anchovies on the delicious and familiar bed of sourdough toast.