Why should I be rewarded / For work done long before me?
With these impassioned lyrics, Sammy Copley opens his latest musical triumph 'Marsha', a poignant tribute to the LGBTQ+ rights activist Marsha P. Johnson. The piano ballad acknowledges how trans women of colour have paved the way for modern LGBTQ+ rights.
Discussing the song with The University times, the drama and theatre studies student emphasises how he sought to honour, not narrate, Johnson's powerful story. "When writing 'Marsha', it was important for me to allow Marsha's legacy to speak for itself. I wanted to recognise everything she did but allow her voice to speak, not mine."
ADVERTISEMENT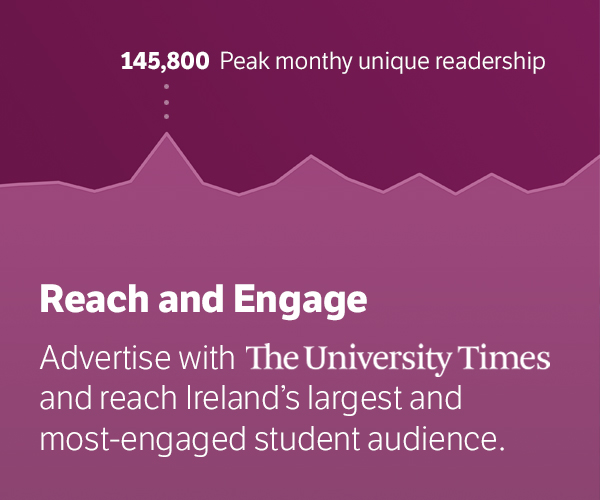 "I have had a lot of people reach out to me to tell me that they have read and educated themselves on who Marsha was and what she achieved!", he adds.
In November 2020, The University Times talked to Copley about adapting to lockdown and his upcoming, self- released album Growing Pains. Now, just seven months later, Copley has basked in the album's rapturous reception and enjoyed even more success. Having amassed nearly 240,000 subscribers on his YouTube channel, and boasting over 40,000 monthly listeners on Spotify, there is no doubt that Copley is making big waves within the music scene.
Copley's bashful, self-effacing modesty sets him apart from the often precocious world of online creators. "For someone who uses social media as their main platform, I'm not really a social media kinda guy", he chuckles.
And indeed, Copley's authentic talent speaks for itself. With soothing, folk-inspired melodies underpinned by stunning piano accompaniments and poetic lyrics, listening to Copley's music is a moving, almost spiritual experience.
His tremendous gift is not going unnoticed, as evidenced by a recent signing with music label Tinpot Records. Founded in 2021 by singer-songwriter Tom Rosenthal, the independent label aims to provide a community for artists, and redact the often exploitative approach of larger labels in the industry. Copley humbly recalls how he became involved with the label: "Tom Rosenthal actually reached out to ask if I had a label. He has been very helpful in this whole process and we've had a few calls which is pretty cool."
'Marsha' was Copley's first release as part of the label, which Copley grants was a dramatic leap from being self-sufficient. "The making of 'Marsha' was really different to anything I had done before. I had not realised how many people could be involved in the process – in the past it has always just been me."
So, after the response that 'Marsha' has evoked, what does the future hold for Copley? In his usual, cheerful manner he laughs: "I'm really just taking things as they come. It's hard to know at the minute, but, as I keep saying to my friends, I think that the lockdown will change things for good. Creators have been forced to shift their outlook about a lot of things."
Copley emphasises that he will continue to utilise the impressive social media platform he has built. However he looks forward to the move into more in person events. "There was a long time where I was moving from College Zooms to creating my music online. It can get pretty exhausting."
With his recently elected position as the DU Players festivals and workshop co-ordinator in full swing, it is safe to say that regardless of what Copley's future entails, it is certainly going to be lively – a prospect that does not phase the sprightly Copley. "If I've learnt anything from doing this for so long, it is that persistence is key. I will continue to keep making music and I have a few things in the works.'
'Marsha' is available to stream on all platforms now.