Trinity still has shares worth at least €8 million in companies directly involved in fossil fuel activities, despite saying it would divest from such companies several years ago.
In 2016, College announced it would divest from "companies whose primary business is in the extraction of fossil fuels", in response to 15 months of campaigning by student activist group Fossil Free TCD.
Investments in companies with direct fossil fuel activities represent approximately 3.6 per cent of the total Endowment Fund, according to the contents of College's endowment fund, which was obtained by The University Times under the Freedom of Information Act.
ADVERTISEMENT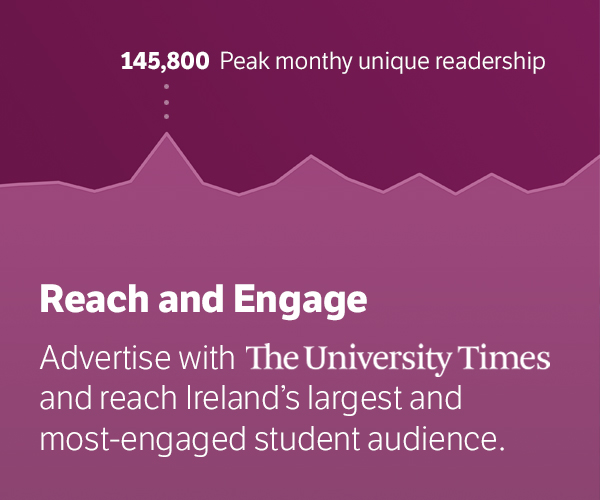 As of December 31st, 2020, the fund was worth over €222 million.
The Endowment Fund is a trust fund made up of donations to the College. It provides funding for research, teaching support, financial assistance and special academic programmes and initiatives.
The University Times has identified 85 companies out of a portfolio of 1757 investments that are directly involved or fund fossil fuel activities. These investments sum to just over €8 million.
From these, 11 companies are directly involved in the extraction of fossil fuels. These investments total nearly €950,000.
These investments are divided between two funds passively managed by Irish Life Investment Managers. Together they comprise approximately two thirds of the Endowment Fund.
As of December 31st, 2020, College does not invest directly in companies whose "primary business" is in the extraction of fossil fuels. However, it has shares in at least 11 companies who operate in the extraction process.
Examples include Air Water Inc, which extracts and sells natural gas, Air Liquide, which assists companies in oil, coal and natural gas extraction and Orica Limited, which provides explosives and mining expertise to improve coal, oil and gas extraction efficiency.
Other companies on the list of investments have some involvement in fossil fuel activities, among other activities, but the extent of their involvement in the fossil fuel industry is unclear.
Power Assets Holdings, a firm which owns shares of between 20 and 50 per cent in at least eight companies directly involved with fossil fuels, also appears in the portfolio. These holdings include a 33 per cent stake in Hong Kong Electric Company – operators of a 3,736 megawatt coal and natural gas power plant – as well as a 45 per cent stake in Guangdong Jinwan power station, a coal-powered plant.
The two funds operated by Irish Life are advertised to exclude investments in fossil fuel. According to the documents released to The University Times, the funds – MSCI World Ex Fossil Fuels Ex Tobacco and Global High Yield Equity Ex Fossil Fuels Ex Tobacco – hold €79,307,312 and €68,895,311 respectively.
The investments identified as directly involved in fossil fuel activities sum to €3.1 million in the MSCI fund and €4.9 million in the Global High Yield Fund.
Additionally, some 29 companies out of 301 in the Global High Yield fund are directly involved in fossil fuel industry activities. From these, four are directly involved in extraction. The investments total €599,389.
There are a number of companies that Trinity invests in through both the MSCI and the Global High Yield Fund.
Trinity's investments in fossil fuel power generation include electrical services company Evergy, which owns more than 40 fossil fuel power plants, OGE Energy, which owns seven such plants and a major network of natural gas pipelines in Oklahoma and Tokyo Electric Power Company, which owns 15 such plants.
Trinity also has shares in APA Group, Australia's largest natural gas network operator, and Enbridge, the owner of the longest crude oil and natural gas pipeline in North America.
In an email statement to The University Times, Provost Linda Doyle said: "After a successful campaign by Fossil-Free TCD, students and staff, we took the decision to divest from fossil fuels. It was and remains the right decision."
"Trinity's investment fund is managed through Irish Life and they invest in sustainable portfolios on our behalf", Doyle said. "If fossil fuels are somehow a part of our current investment portfolio, this would run contrary to our wishes and I will take action on this."
She added that a group of staff and students will convene in autumn to discuss "ethical investment" and to review College's current investment portfolio.
"It is important that our investments always align with our University's Mission and we should prioritise things like Green investment as much as we can."
Irish Life did not respond to a request for comment by the time of publication.
The MSCI fund – designed specifically for institutions looking to divest from fossil fuels and tobacco – explains on its website why some companies are excluded from the portfolio.
"Companies that have proved and probable coal reserves and/or oil and natural gas reserves used for energy purposes are excluded from the MSCI Global ex Fossil Fuels Indexes", it says.
"Proved and probable" reserves refer to companies with a 50 per cent or higher likelihood of participation in the extraction process. Out of the 83 companies identified from the MSCI fund as being directly involved with fossil fuel activities, 10 are directly involved in extraction specifically. These shares equate to €356,882.
In October 2015, The University Times reported that Trinity had €6.1 million indirectly invested in fossil fuel companies through Irish Life.
The following month, Fossil Free TCD began lobbying Trinity to divest fully from these companies. It followed similar campaigns in universities across the globe, with over 650 campaigns in higher-level education institutions in North America and 250 campaigns across Europe.
In March 2016, an open letter calling on Trinity to divest from fossil fuels, signed by more than 80 public figures, including 27 Trinity professors and linguist and philosopher Noam Chomsky, was formally presented to College Board by Fossil Free TCD.
Trinity subsequently announced that it would divest the €6.1 million it had been indirectly investing in the sector.