An open letter calling on Trinity to divest from fossil fuels, signed by more than 80 public figures, including 27 Trinity professors and world-famous linguist Noam Chomsky, is to be formally presented to the College Board.
The letter forms part of the case set to be made to the College Board, and Finance and Investment committees on March 30th by the TCD Fossil Free Campaign.
Economist David McWilliams, Fr Peter McVerry, climatologists John Sweeney and Michael Mann, Green Party leader Eamon Ryan, TD Clare Daly, Trócaire CEO Justin Kilcullen and RTÉ presenter Duncan Stewart have also pledged their support. Chomsky, a well-known American linguist and philosopher, corresponded with the Trinity group via email and agreed last week to add his name to the cause. Chomsky has previously supported divestment campaigns in several US colleges, including Massachusetts Institute of Technology and Swarthmore College.
ADVERTISEMENT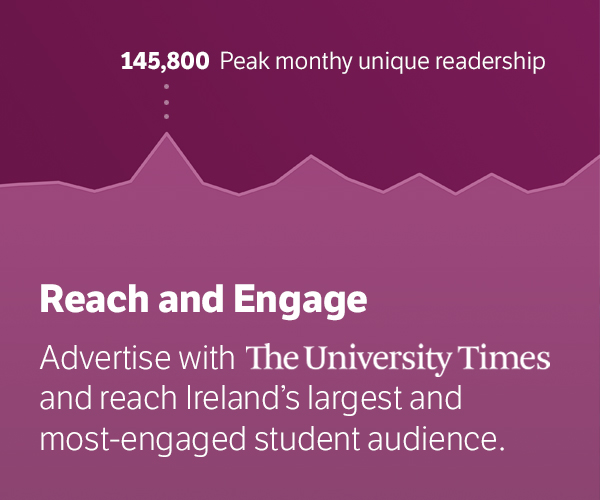 The Trinity professors that have added their signatures include Dean of Graduate Studies, Prof Aideen Long, the Interim-Head of the Department of Immunology, Prof Derek Doherty, Prof Mark Little of the School of Medicine and Prof Anna Davies from the Department of Geography. The campaign is also supported by Trinity College Dublin Students' Union (TCDSU), since a mandate was introduced at a meeting of the union's council on October 27th, 2015.
Trinity, as of June 30th last year, had €6.1 million indirectly invested in oil-related stocks through its investment in funds managed by Irish Life Investment Managers, an asset-management group. This figure equates to 3.5 per cent of the total value of Trinity's €170 million endowment fund.
Áine O'Gorman, Chair of Trinity Environmental Society, the group who initiated the campaign, told The University Times how gaining support from so many big names was "incredible" and that it proved "how global and important this campaign is … why does Noam Chomsky care about little old Trinity in the grand scheme of things?"
She went on to say that, following this success, the time had come to approach Board, stating: "The important thing is that we're going to the Board and we're asking them to divest." Given the support garnered from intellectuals, politicians, and Trinity staff, she argued that now it could not be dismissed by Board as "an issue of students coming with…grand ideals; it's not this crazy idea", but rather a "logical" one, that is endorsed by "lots of highly regarded people".
O'Gorman recognised that it may be "difficult" for staff to support the campaign for fear they may be perceived as "coming out against the College". However, she asserted that the campaign's goal was "not against the College", rather they are hoping "to work with the College".
Speaking to The University Times, James Senior, a leading member of the campaign, emphasised the importance of gaining the support of academic staff, claiming that through pledging their name to the campaign, the whole campaign gains "more clout with regards to the Board".
Senior explained that tracking down the individuals who have since pledged their support had been a somewhat arduous process, with members of the campaign approaching various public figures at the end of conferences. He added that, perhaps ironically, the support of Chomsky had been among the most straightforward: "He emailed back within 24 hours saying he'd be happy to sign it". On the other end of the spectrum, Trinity staff had been the most "difficult" to win over. "Some of them definitely thought, 'I'm not going anywhere near that'", says Senior.
As well as the open letter, the group have also gathered over 1,000 signatures from an online campaign page, which was created four months ago. However, after little activity to begin with, last Thursday the campaign organised a petition drive in the Arts Block, and this, coupled with an increased online presence, has allowed them to collect over 500 more names.
The open letter highlights the success to date of what is an international campaign for universities to divest from fossil fuels. It highlights the fact that, by December 2015, over $3.4 trillion had been divested, claiming to be the "the fastest growing grassroots campaign on Earth".
The letter maintains that the more than 80 individuals and organisations who have signed "wholeheartedly support" the campaign to "implore Trinity to live up to its goal for a low-carbon future", mentioning the university's precedent for demonstrating a "bold and courageous spirit" when it divested from companies that supported apartheid.
Both TCDSU part-time officers with responsibility for the environment were contacted for comment in relation to the campaign. TCDSU's Environmental Officer, Karen McCord, declined to comment, stating over Facebook that "I kinda haven't gone to many meetings this term", while the Citizenship Officer, Kieran McNulty, who is also TCDSU President-elect, acknowledged that while he supported the initiative, he "hadn't been involved" with the campaign since the TCDSU elections finished over two weeks ago.
O'Gorman seems confident that the Board can be persuaded to back the plan: "This is a campaign where we see financial imperative, moral imperative, ethical imperative, for the College to stand by … one of their main goals in the Strategic Plan: to have a sustainable College. If they want to run the College by this plan they've all written … and become an institutional leader, which they say they want to do, it only makes sense to divest."
Ian Matthews, Trinity's Chief Financial Officer, has confirmed attendance at the March 30th meeting, according to TCDSU President, Lynn Ruane.