Students in Trinity's societies have expressed dismay at the Central Societies Committee's (CSC) most recent announcement for freshers' week, arguing that the limitations on events are "unfair", and the committee's communication with societies is "inconsistent".
Yesterday, the CSC said that societies will "hopefully" be able to hold outdoor events on campus from September 20th, with only online events to be held until then. Indoor events will not be permitted for the time being.
This is despite a proposed plan announced last week by the committee whereby socially distanced indoor events were to be permitted
ADVERTISEMENT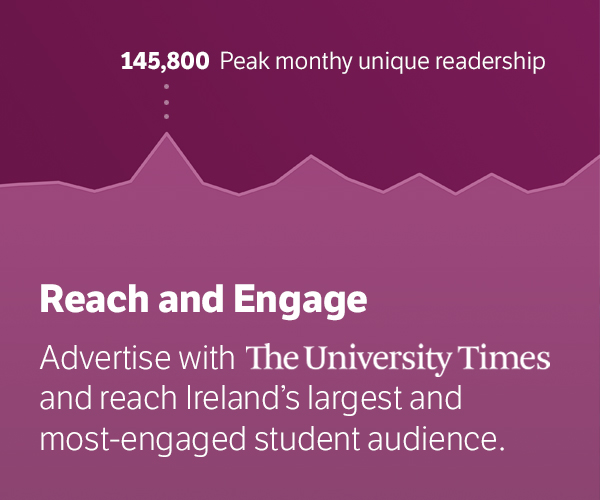 Speaking to The University Times, Maggie Larson, the auditor of the College Historical Society (the Hist) said: "Despite assurances that societies would be included in the re-opening of campus, it seems that there hasn't really been meaningful engagement between College and the CSC on how to achieve this."
As a result, Larson said, societies are "subject to restrictions that are stricter than those on lectures and tutorials and in some places stricter than general social activities".
Treasurer of QSoc River Cooke said that the CSC had been "consistently inconsistent, leaving us in the dark until the last minute with contradictory information".
Rebecca Kelly, an officer of Trinity College Law Society (LawSoc) told this newspaper that she felt it was "plainly unfair" to change plans regarding indoor on-campus society events this late in the summer – "especially considering that a lot of these students have supplementary exams and deferrals in 10 days time".
President of the University Philosophical Society (the Phil) Eleanor Moreland described the guidelines as "overwhelmingly vague", saying they are "appreciated, but ultimately insufficient" at this stage in the year.
In an email statement to The University Times today, Secretary of the CSC Claire Stafford said: "The CSC hugely sympathises with the frustrations of everyone involved with societies at the moment. It is likely everyone had quite a different image in their mind when they thought about the return to campus."
She continued: "It is important to clarify that the COVID safety guidelines have been drawn up not by the CSC but by Trinity and the government, and that we must adhere to these regulations. Unfortunately several elements of the guidelines, in particular the restricted access to campus, prevent students from being able to attend events on campus for the foreseeable future."
Stafford said that the CSC is to write to the provost to express its concerns about freshers' week.
"We are also drawing up plans to create outdoor bookable spaces on campus for society events, but again we are awaiting college approval. The CSC are raising concerns at every opportunity available and will continue to advocate for as much in-person activity as possible within the framework of the college and national COVID safety guidelines."
At a virtual town hall meeting last week, societies were given details of the CSC's proposal regarding this year's freshers' fair.
The proposal for a resumption of on-campus society activities was dependent on one-metre social distancing being permitted.
At the meeting, the committee said that under its proposed plans, every indoor space would be given a maximum capacity, accounting for social distancing of one metre.
Society members were largely satisfied with the proposal, despite the uncertainty around its implementation.
"The proposal that the CSC shared last week was great", Kelly said. "Everything was completely reasonable as well as being in line with governmental restrictions."
However, in an email to societies yesterday, the CSC said the running of indoor events would no longer be possible during freshers' week.
"As society life is currently subject to social, not teaching restrictions, we will not be allowed to run on-campus, indoor events for the foreseeable future. Society activity off-campus may take place in accordance with government guidelines", the email said.
Larson said there is a "lack of transparency" around the basis for these restrictions, and that "the entire process has come too late to allow societies to plan a safe and welcoming freshers' week".
"As it stands", she continued, "there are no spaces on campus which can be booked for society events, which has put society committees in an impossible position when it comes to planning for a freshers' week which is less than a month away".
Kelly said that the option of booking venues off-campus is not available to smaller societies with less funding.
"It seems wholly unreasonable to me that we are being told we can only have society events if we fork out hundred, if not thousands, on external venues to do the exact same thing we could do on campus for free in otherwise vacant rooms", she said.
Various other spaces are planned to be made available to societies, including the New Square marquee breakout spaces, which will remain in place for at least the first term, and the Rose Garden situated between the Museum Building and the rugby pitch.
Trinity College Dublin Students' Union (TCDSU) is to erect a marquee on the cricket pitch beside the Pavillion Bar (the Pav) that is to be used as extra outdoor event space.
Moreland said that, due to a lack of information provided about new spaces, planning will be "near impossible".
"Although we were told that bookable outdoor spaces are being negotiated, we do not know which spaces and what capacity they will have", they said. "This is a major problem for societies, as the draw of an event like a comedy debate, for example, can be in the hundreds, while the draw of a coffee and crosswords hour might be a couple dozen."
The CSC still plans to host a three-day freshers' fair with one person per stall and no handouts, as well as social distancing at one metre.
The committee proposed that, instead of requiring a library booking or a pre-booked gym session to be allowed entry to campus, students should only be required to show their student ID.