Sibéal Davitt's Minseach embarks on a journey from one woman to another during this year's Dublin Fringe Festival.
"I've wanted to make this work for a long time, a work that deals with the Irish language", says Davitt. However, as both an Irish traditional and contemporary dance artist, she found the language of the show shift throughout its creation. "The language of the piece is dance and so the need to show the Irish language became a bit redundant", notes the Trinity film studies graduate.
The further Davitt went in creating the show, she observed it ''become a piece dealing with two languages" in the end. Reflecting on this change, Davitt observes that "we stand in our own way sometimes", as if she were her "own inner critic".
ADVERTISEMENT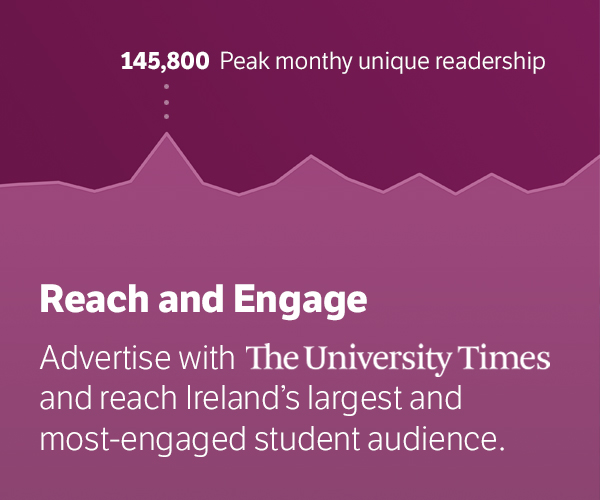 When reflecting on her time in Trinity, Davitt describes her studies as "a great education for an artist". The "huge set of references" which were at her disposal throughout her Film degree constantly reappear in her work today, often creating and wondering where she saw "certain ideas in [her] head before", observing that they usually come "from [her] film course". "Trinity gives you a huge knowledge, especially arts degrees, of general time and history and where the artform lived", adds Davitt, to the extent that she even wishes she could go back and "do her degree again now".
The show, which opens with a ten minute sean-nós dance that transitions into a contemporary style, aims to acknowledge the latent humour in the boxes that we sort types of entertainment in. In relation to the sean-nós dancing, Davitt seeks to question the conditions in which its form can be appreciated, as well as "why we need boxes to see it in a certain time and place". "To see [sean-nós dancing] in a different light and push the boundaries" stands as a vital mission to Davitt.
In developing the show's voice, Davitt declared one of her favourite parts of creating Minseach was her work with sound designer Sinead Diskin. She notes the importance of the "percussive dance sound" within the show, with the sound needing to "do a lot of the talking". This resulted in her working closely with Diskin to create the show's score and the voice accompanying the dance. Davitt recounts her use of her own "body to make music" in the studio, stating it was akin to "creating an album", giving thanks to the creative generosity of Diskin. Additionally, with the show's live format, its sound will "be alive in itself", thanks to Diskin, something Davitt is immensely excited about.
When asked what audiences should know before coming to see Minseach, Davitt plainly notes that "like any show, I would say they shouldn't have to know anything". The audience's preconceived notions are just what the show seeks to break, with Davitt saying that she would even "prefer if they didn't know anything about sean-nós dancing at all". The large-scale production is expected to elicit "lots of different reactions". The show's focus on being "uplifting, thought provoking and a bit of fun" also acts as its anchor, with "a few lols" being a must in people's return to the theatre.
On creating Minseach during the pandemic, Davitt admits that it was "a bit of a nightmare in the beginning". The impact of Covid on the show's creation was massive, with working from home on such a dance heavy-show bringing about immense difficulty. "It's not something you can do online", states Davitt. The difficulty of communication while not being in the same room however ended last May, when everyone was allowed in the same room together. This long awaited gathering was filled with "so much excitement", according to Davitt. Throughout its development, Minseach underwent 'so many reiterations and cancellations', but for Davitt, it is "now ready to be unleashed'.
Minseach runs from September 14th to 18th at Draíocht, Blanchardstown, with tickets available on the Dublin Fringe Festival website