Physical science students have reacted with surprise and frustration at the school's decision to keep all lectures online until November 1st.
Yesterday, an email sent to third-year physical sciences students said that lectures would be held online until November 1st.
The policy appears to also be in place for first-, second- and fourth-year physics students.
ADVERTISEMENT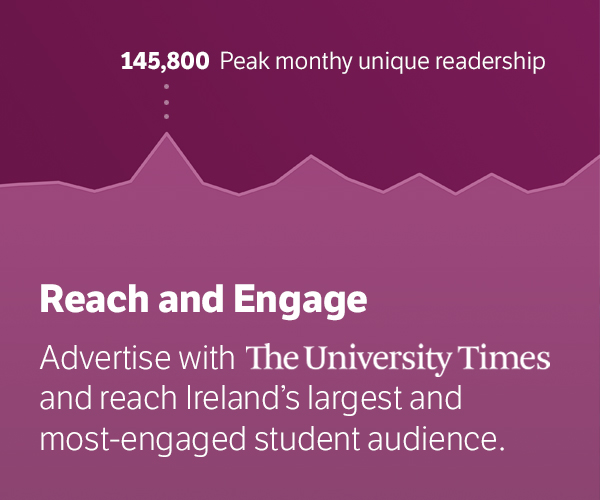 Speaking to The University Times, Trinity College Dublin Students' Union (TCDSU) Physics Convener Dillon Broaders expressed surprise at the announcement because in a meeting a day earlier, "the one-metre indoor limit and reduced capacity was mentioned, but I was never told about the lectures being mostly online".
In a statement to The University Times, final-year student Zoe McGrath said: "The school of physics, as well as Trinity as a whole, has been very negligent in its decision to only announce mainly online lectures a couple of weeks before college is due to resume."
She added: "This is exactly what they did this time last year, and it's hard not to consider the possibility that this was a deliberate ploy to ensure that students don't defer en masse."
Third-year nanoscience student Breno Keogh said he was disappointed that, despite Ireland's successful vaccination programme, a solution for a more indoor College experience has not been found.
"With so many students fully vaccinated", he said, "it's a shame we can't have indoor college as well".
In an email statement to this newspaper, Dr David O'Regan, the school of physics director of undergraduate teaching and learning, said: "I would just like to confirm that we expect that all School of Physics laboratories and tutorials will be face-to-face on campus. We are expecting to operate a hybrid system, where we are substantially increasing, with respect to before the number of interactive, problem-based tutorials that we run."
"Much of the less-interactive content, the lectures, will remain and be developed where needed online", O'Regan said. "Our largest lecture room capacity is approximately 30 when distancing restrictions are applied."
"That said, there will be a limited number of face-to-face traditional lectures running before Study week also, for certain courses. The School of Physics will be communicating to all of our students with further information in the coming days, and this should not of course be over-interpreted as being applicable College-wide."
This morning, College stood by its policy of lectures with fewer than 50 students taking place in person.
Trinity Media Relations Officer Catherine O'Mahony told The University Times in an email: "Each school within Trinity has been asked to make all lectures for more than 150 students online and to make all lectures for fewer than 50 students in-person."
"Trinity is engaged in a detailed consultation process with all relevant parts of the university to map out the plan for a return to college next month. That process is not yet complete so it is premature to talk of social distancing rules or the size of lectures in November", she said.
"The consultations will finish by the end of month and will then be communicated to students and staff."
She added: "Government, which has always been respectful of university autonomy, is encouraging each university to make its own rules based on the situation on the ground. Each university is making its own provisions for the return to college."