Schools may decide to allow rotating cohorts of students to attend in-person lectures intermittently, the Director of College Health has said.
The plan would see students divided into smaller groups that would take turns attending in-person lectures, while watching them online the rest of the time.
The amount of in-person teaching will vary from course to course.
ADVERTISEMENT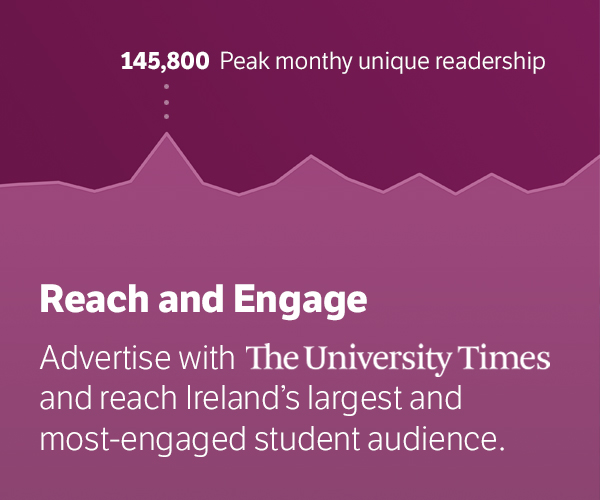 Speaking to The University Times, Director of College Health David McGrath said: "Those bigger lectures will be online but a rotating cohort of students will attend them [in person]. So it doesn't mean the same lecture will be given five times. A fifth of the class will go to each one."
"Maybe one section will attend a lecture today, and another section will attend a different lecture tomorrow", he said.
"Each student will probably attend every fourth lecture, or whatever it will be. It will depend on different schools. And it will depend on the size of the lecture theatres that they have available."
"A space management company mapped out every internal space in College", he added.
Some 400 teaching spaces are currently being assessed for ventilation guidance. The Federation of European Heating, Ventilation and Air Conditioning guidance is 10 litres/second per person.
"Separate to that", McGrath continued, "there is a clear commitment that all students will have some face-to-face seminars or tutorials or whatever. That's coming through very strongly from the schools wanting to be able to provide that".
According to the most recent guidelines from College, timetabled events will finish 15 minutes to the hour to allow for changeover.
Masks will be required in lectures, labs and tutorials but lecturers, when teaching, will not have to wear one. They will, however, maintain a two-metre distance from students.
A document sent to staff and students last week said that Trinity will be taking a two-phased approach to the return to in-person activity.
The current guidelines for teaching will remain in place until reading week, when the plan will be reviewed and restrictions will be eased if safe to do so.
If national guidelines change, McGrath said, "there has to be a real opportunity to open the other aspects of campus life, very quickly".
The majority of remaining coronavirus restrictions in Ireland are set to be lifted next month.
McGrath said the latest plan from College "is specifically written to be adapted as the term goes on".
"There's got to be a situation where we can pivot very quickly if public health tells us that we're now in a situation where the vaccinations are high enough and the case numbers are low enough".
"In the meantime", he said, "we've got to create a situation where students can meet outdoors safely, but also effectively".
Indoor society events are not currently permitted.
"Dozens" of gazebos are to be erected around campus, he said. A large portion of the sides of the structures will be open, therefore deeming them outdoor spaces.
McGrath said the gazebos will provide a more "informal" meeting space for students when they return to campus.
In an email to students last week, Provost Linda Doyle said: "I know many of you will be disappointed that we are starting out with caution and you may rightly ask why we are being more cautious than some other institutions."
"I feel that the document outlines a balance between the desire for more on-campus experiences with the need to ensure the health and wellbeing of our community", she added.