The Union of Students in Ireland (USI) has written an open letter to higher-education institutions asking for the return of in-person graduation ceremonies.
The "Give Us Our Grad" campaign will see students' unions across Ireland write to the heads of their institutions to allow graduands to mark the milestone on campus.
In the letter, the USI said: "We understand that you may not yet be in a position to commit to a format for this year's graduation ceremonies, however we are writing to implore the institution to be creative and not to cancel in-person graduations and move them online."
ADVERTISEMENT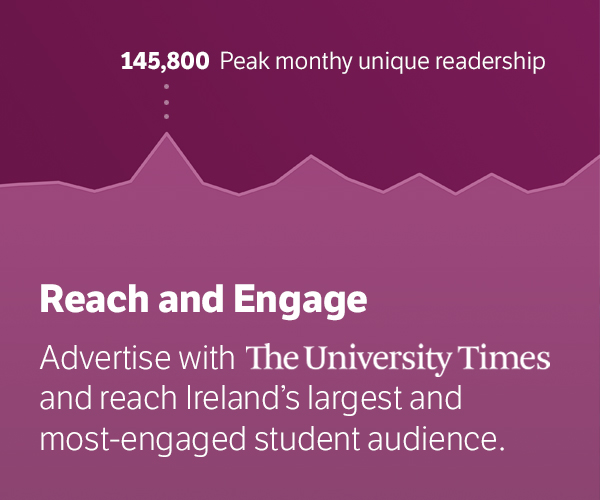 "Students feel that the commitment and preparations to return to on-campus activity should include graduation ceremonies and events", it said.
The USI asked colleges to consider that "the public health landscape is very different" due to the uptake of vaccinations, especially among younger cohorts.
"It is understood that these [ceremonies] might not yet return to a pre-pandemic format, but in-person graduations are possible within the current public health guidelines and with graduations not due to take place for a number of weeks or months, the guidelines may be eased further."
"We are seeking a commitment that you will endeavour to hold in-person graduations this autumn and winter and work with student representatives to decide on the format of these events", it concluded.
This month, Trinity is holding in-person graduation ceremonies on campus.
The ceremonies are being held in a marquee in Front Square and attendees are limited to graduands and two guests each, all of whom were required to provide proof of vaccination or a negative PCR test.
In an email statement to The University Times earlier this month, Trinity Media Relations Officer Catherine O'Mahony said: "A group chaired by the Registrar has been working on the planning for a number of months and those plans have been approved by the Trinity Living with Covid Oversight Group."
"There will be 60 or so graduands per event and each will be allowed to bring two guests, with both graduands and their guests being required to produce either proof of vaccination or evidence of a recent negative PCR test."
"There will be two events per day", she added.
Until this month, no in-person graduation ceremonies were held in Trinity since March 2020.
2020 graduands were given the option to either graduate online in November or defer their graduation to a live event at an unconfirmed date.
In an email to graduands last September, College's Registrar Prof Brendan Tangney wrote that "though there is a possibility that some live face-to-face ceremonies could be held if restrictions are significantly eased, it is not possible to offer live ceremonies in the Autumn session".