The Union of Students in Ireland (USI) has said that SUSI recipients will struggle financially at the start of term due to the late date of the first payment of the grant.
Recipients will not receive the first instalment of the maintenance grant until October 8th – several weeks after college begins for most.
SUSI will make weekly payments to those who register late. This means that students who are not confirmed as SUSI recipients at least one week before the first payment, but are subsequently deemed eligible for the grant, will not have to wait a full month to receive the first instalment.
ADVERTISEMENT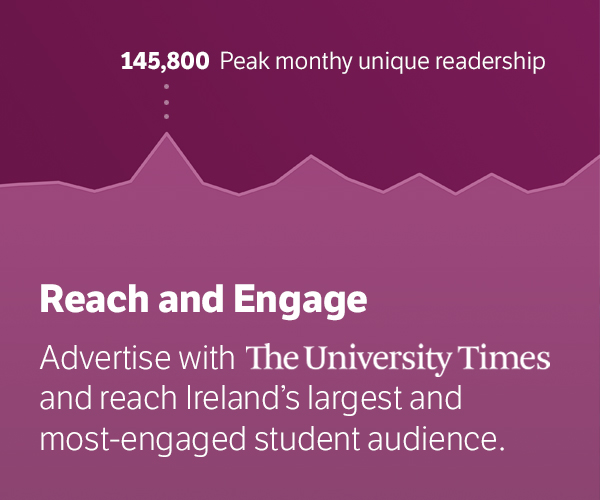 In an email statement to The University Times, USI Vice President for Welfare Somhairle Brennan said: "Starting college, or coming back to college, is an extremely expensive time. So much money is needed up front, especially for the larger cost items like rent and deposits for accommodation."
"It is very unfortunate that the first SUSI payment does not look like it will be made until October 8. This is weeks, or even up to a month, after college is due to start", they said.
Brennan added that the level of the SUSI grant is "not even fit for purpose" as "the level of financial support given to students through SUSI was drastically cut in 2011 and has not been reinstated, despite soaring costs of living, particularly accommodation costs".
"There is no doubt in my mind that students who rely on the SUSI grant will struggle financially for the first month of term because of this decision and that will put them on the back-foot financially from the start", they concluded.
SUSI has said that the payment schedule was pushed back in accordance with the later start to the academic year.
In an email statement to The University Times, SUSI communications and customer service manager Eleanor Murphy said: "The SUSI payment schedule is updated each year in line with college start dates, as to receive payment, a student must be registered with their college and the college must confirm their registration with SUSI."
"SUSI consulted with colleges and found that for academic year 2021-22, many colleges will open from mid to end September."
"Following careful consideration, the first scheduled maintenance grant payment for higher education students is 8th October to allow students to register with their college and for colleges to then confirm their registration with SUSI", she said.
The maintenance grant will be paid in nine instalments as it was in previous years. There are four scheduled payments during the first term.
Last week, the Irish Independent reported that the cost of college is set to increase to up to €14,000 for students living away from home.
This includes the €3,000 student contribution charge, as well as rising food prices and the cost of rent.
The cost of living guide is compiled annually by TU Dublin. Rent costs quoted are based on prices in the capital.
This year's guide puts the average monthly rent for students in Dublin at €585, based on prices in the private market.
Food costs an average of €1,980 annually, or €220 per month.
Travel costs €972 per year on average, or €108 monthly.
Students living at home can expect to pay €6,636 annually, according to the guide.
Last month, the Union of Students in Ireland (USI) called on the government to include provisions for colleges to provide their own student accommodation instead of relying on private, college-affiliated accommodation.