CAO points for Trinity courses increased across all disciplines this year as College received a record high of first-preference applications.
Nine courses have minimum points requirements of 600 or above this year.
Trinity will this month welcome a record number of new students after creating an extra 195 places across various courses to meet demand.
ADVERTISEMENT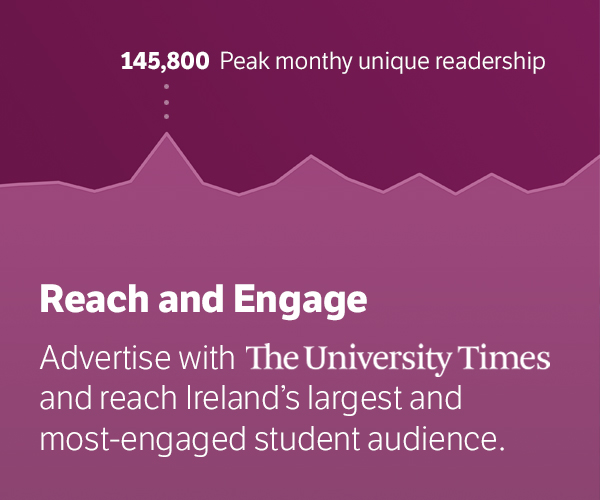 Some 10,711 students named Trinity as their top choice.
Points increased in every discipline. Some of the most significant increases were in Arts and Humanities subjects, including history of art and architecture (498, up 105), music (508, up 73), philosophy (510, up 68) and psychology (601, up 34).
First preference applications to the Joint Honors programmes rose by 144 per cent (from 1,452 to 3,548). Several changes were also made to the subjects and combinations available. Several programmes that previously had denominated entry paths moved into Joint Honours and two other subjects were added. As a result, six new subjects were available in Joint Honours in 2021 – business, computer science, law, linguistics, political science and social policy. Eighteen new combinations were available to students applying for entry in 2021.
There are now eight Trinity courses requiring more than 600 points, excluding medicine, which operates slightly differently due to the inclusion of HPAT points. Management science and information systems studies was at 625, up 12 points from 2020). Dental science was also at 625, up 12 points. Global business and philosophy, political science, economics and sociology (PPES) were both up 24 points to 613.
Pharmacy was also at 613, up 23 points. Law and French was at 602, up 37 points, and human health and disease was at 601, an increase of 36 points.
All places on these courses were allocated on random selection, meaning not all applicants who obtained the minimum points required are guaranteed a place.
In a press statement, Vice-Provost Orla Sheils said: "This year's Leaving Certificate students have had a difficult year and we are conscious of the pressure that there has been on them and their families. We look forward to welcoming all students – new and existing – back in the coming weeks for a more in-person campus experience than last year allowed.
"This year we have added 195 places across a range of courses to help meet demand. Still the rise in points for many courses was inevitable and reflects increased demand for undergraduate places", she said.
A record number of leaving certificate students obtained the highest achievable grades this year, leading to a widespread rise in CAO points.