Trinity has moved its investment portfolio to a new, "climate-conscious" fund to "enhance the climate risk and sustainability profile of the Endowment Fund".
Earlier this year, The University Times reported that College still had shares worth at least €8 million in companies directly involved in fossil fuel activities, despite saying it would divest from such companies several years ago.
College's Investment Committee has made the decision to move its shares from the current MSCI World ex-Fossil Fuel ex-Tobacco Index to the ILIM Climate Conscious Fund Index.
ADVERTISEMENT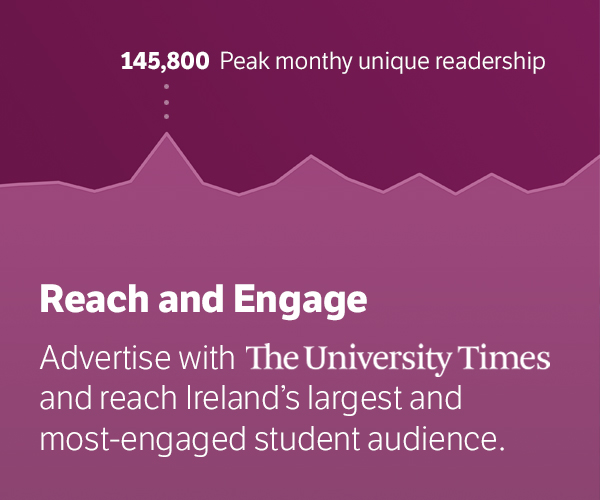 The news comes as a small group of students stage a protest at the Campanile regarding Trinity's failure to divest completely from fossil fuel-related industries.
In an email statement to this newspaper, Trinity Media Relations Officer Catherine O'Mahony said: "When the Trinity Endowment Fund divested of fossil-fuel reserves in 2017, it invested in a portfolio of companies that were brought together under the most common type of ESG / Sustainable Index at the time."
"This was an exclusionary-type index which removed certain securities based on their involvement in certain industries (fossil fuel reserves and tobacco). The current index in which the Endowment Fund is invested is an example of this first-generation exclusionary style index", O'Mahony said.
ESG ratings, or Environmental, Social and Governance, is a measure of how products or services contribute to sustainable development.
"Following review and engagement with Irish Life Investment Managers in recent months, College's Investment Committee last week made a decision to move its equity holding from the current MSCI World ex-Fossil Fuel ex-Tobacco Index to a newly developed proprietary ILIM Climate Conscious Fund Index which will materially enhance the climate risk and sustainability profile of the Endowment Fund", O'Mahony continued.
"The new index provides enhanced reduction in carbon intensity, carbon risk-rating and severe ESG exposure and an increased allocation to carbon solutions and contains no oil and gas production or energy generation companies."
"The area of ESG and ethical investing is a complex and dynamic one and will be subject to regular review by the University. The Provost is planning to bring a group together around ethical investment to discuss this more broadly in the coming month."
Investments in companies with direct fossil fuel activities represented approximately 3.6 per cent of the total Endowment Fund, according to the contents of College's endowment fund, which was obtained by The University Times under the Freedom of Information Act.
As of December 31st, 2020, the fund was worth over €222 million.
The Endowment Fund is a trust fund made up of donations to the College. It provides funding for research, teaching support, financial assistance and special academic programmes and initiatives.
The University Times identified 85 companies out of a portfolio of 1757 investments that are directly involved or fund fossil fuel activities. These investments sum to just over €8 million.
From these, 11 companies are directly involved in the extraction of fossil fuels. These investments total nearly €950,000.
These investments are divided between two funds passively managed by Irish Life Investment Managers. Together they comprise approximately two thirds of the Endowment Fund.