Colleges will provide free face masks to college students, Minister for Higher Education Simon Harris said this morning.
Harris made the announcement while speaking on RTE's Morning Ireland radio programme, saying the move was intended to make the return to College "as easy as possible".
He also confirmed that the department is "working with the HSE in relation to pop-up vaccine centres" on university campuses.
ADVERTISEMENT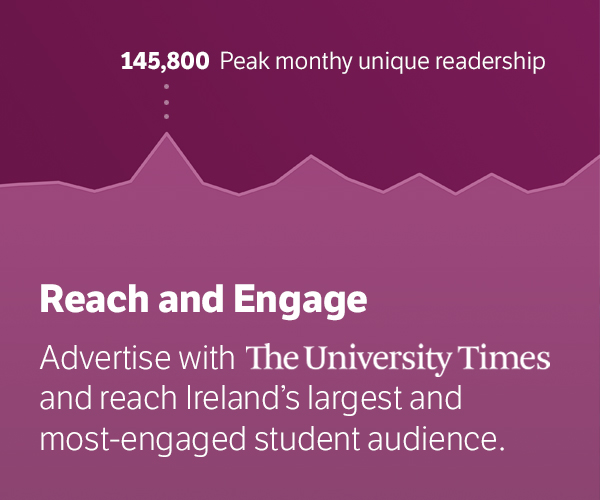 Current HSE figures show 83 per cent of people aged 18 to 24 have had at least one vaccine dose, but Harris said he wants to "make it as easy as possible if you couldn't get one or if you missed it".
He also said he intends to double the number of colleges participating in rapid testing schemes, with nine already involved.
In addition, Harris announced plans to make sure that all colleges and universities are "in close proximity" to PCR testing locations.
Asked about changes to university life after October 22nd, when the government has announced coronavirus restrictions will end, Harris said health measures in lecture halls would be reviewed "as we get closer" to the date.
Last week, Trinity students were informed of the on-campus restrictions that will be in place until November 1st.
In-person lectures, lab sessions and tutorials will take place with one-metre social distancing, but schools will have discretion over which events to hold in-person based on the size and safety of lecture theatres and classrooms.
Students will no longer need to show proof of a library or study space booking to come on campus, and will not be asked to leave campus once their classes have finished.
Front Gate will re-open on September 6th but campus will not immediately be open to the public.
An email to students and staff from provost Linda Doyle last Friday said, "I know many of you will be disappointed that we are starting out with caution and you may rightly ask why we are being more cautious than some other institutions".
"I feel that the document outlines a balance between the desire for more on-campus experiences with the need to ensure the health and wellbeing of our community", she added.
The document circulated to staff and students today said that Trinity will be taking a two-phased approach to the return to in-person activity. Masks will be required in lectures, labs and tutorials but lecturers, when teaching, will not have to wear one. They will, however, maintain a two-metre distance from students.
Timetabled events should finish 15 minutes to the hour to allow for changeover. Some 400 teaching spaces are currently being assessed for ventilation guidance. The Federation of European Heating, Ventilation and Air Conditioning guidance is 10 litres/second per person.