Trinity will begin holding in-person lectures in the exam hall and other on-campus spaces in an effort to deal with a lack of suitable venues for socially distanced face-to-face teaching.
In an email statement to The University Times, Trinity Media Relations Officer Catherine O'Mahony said: "The College is to make temporary use of the Public Theatre as a lecture space, once the correct equipment to facilitate this has been sourced."
"The College has also reassigned other spaces to improve capacity issues around face-to-face teaching," she said.
ADVERTISEMENT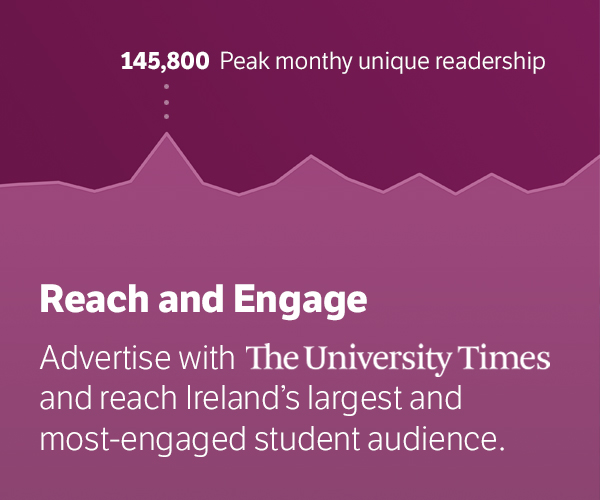 Trinity College Dublin Students' Union (TCDSU) President Leah Keogh hinted at the move in a town hall held last Friday. She said College would be trying to make more spaces available to schools that have not been able to hold in-person lectures due to space constraints.
Campaign groups Students4Change and TCD F2F are holding a protest demanding fee refunds and more in-person teaching this Wednesday at 5 pm on the Dining Hall steps.
At the town hall last week, over 20 students voiced their discontent at the level of in-person teaching they are due to receive this semester, which is lower than many had hoped.
Keogh said that because "schools have been afforded autonomy", on the format for lecture and tutorial formats "there's no consistency across the board" in terms of how much in-person teaching is being scheduled.
Students4Change Chairperson and second-year philosophy, political science, economics and sociology (PPES) student Laszlo Molnarfi called for a protest not "just for the issue of in-person lectures or return the campus, but the general administrative ineptitude … and the blatant disregard for students' needs".
He said students have been forced to pay "exorbitant amounts of money for what was essentially a Netflix streaming service".
Molnarfi later called for students not to blame lecturers for the problems they are facing.
Some students who spoke expressed their dissatisfaction with lecturers re-using old lecture recordings. Teaching staff have said that prerecorded lectures take a significant amount of time to record and edit.
However, students pointed to modules for which the content could have changed since the recordings were made, such as the "Vaccines – Friend or Foe?" elective.
Charlie Molony, who runs the TCD F2F Instagram page, said the use of old recordings was "just [like] YouTube".
"You can't ask questions, you can't interact at all", he said.
Keogh and TCDSU Education Officer Bev Genocky occasionally reiterated the thoughts of students, assuring them that the issues raised, and specific schools that students are complaining about will be flagged with the administration.
"There was a reasonable expectation that [lectures with] under 50 [students] would be in-person and that hasn't been the case, it's been nowhere near the case", Keogh said.
Third-year nursing student Alex said that her course will not be on campus at all this semester, despite all being fully vaccinated in order to comply with hospital regulations for placements.
Several students, including from the biological and biomedical sciences and chemical sciences courses said they had been told their classes would remain online at least until the end of the semester.
Genocky said that in conversations with Áine Kelly, the associate dean for undergraduate science education, she had been informed that such claims were untrue and meant to prevent overpromising.