Students in receipt of the SUSI grant have said they will struggle financially due to the late payment of the first instalment on October 8th.
The date of the first instalment, SUSI said, is due to later registration dates in colleges as a result of the late issuing of CAO offers.
Speaking to The University Times, Imogen O'Flaherty Falconer, a final-year arts student at NUI Galway, said: "SUSI not coming in until October 8th means I'll have to scrape by to make ends meet."
ADVERTISEMENT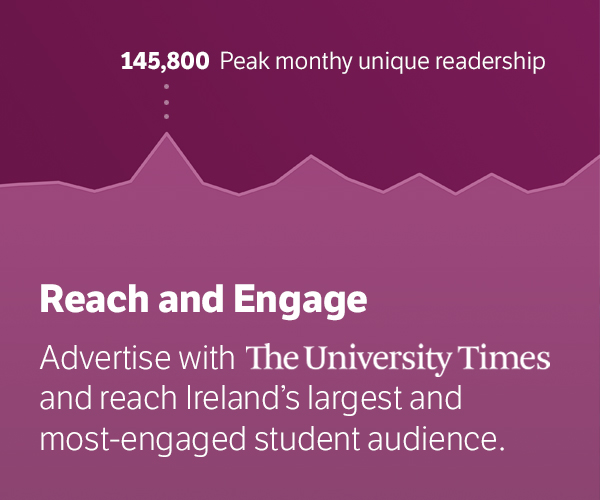 "I'm on disability allowance which is just €203 a week", she said. "I am unable to work and my parents aren't in a position to help either."
"It's incredibly stressful and puts a massive strain on my mental health, not to mention the student contribution fund which I have to pay before I can register for my modules. I honestly don't know where I'll get the money."
Zöe Cummins, a third year Physics student in Trinity, described the payment date as "disheartening".
"I was lucky enough to work throughout summer and save rent money for September and October. Many others don't have that privilege as holiday earnings can push you over the threshold for SUSI and affect your grant", Cummins said.
Shane Lynch, a second-year sociology and politics student at University College Dublin (UCD), told this newspaper that he quit his job "to fall under the income you're allowed to make without it being reckonable income, because I could lose the grant otherwise over a few euros".
He said he would "much rather if the first monthly maintenance payment was in September because it would be helpful in subsidising costs such as transport".
Cody O'Neill, a final-year nursing student in Trinity said: "I'm due to pay my first month's rent and deposit all in September, which I heavily rely on SUSI maintenance for. I feel like several other students who have to rent for college will be in a similar position too."
"The first month of college always seems to be the most expensive too with getting prepared for the year with books and the like", she added.
The Union of Students in Ireland (USI) criticised SUSI's payment schedule, saying that recipients of the maintenance grant will struggle financially at the start of term.
In an email statement to The University Times earlier this month, USI Vice President for Welfare Somhairle Brennan said: "Starting college, or coming back to college, is an extremely expensive time. So much money is needed up front, especially for the larger cost items like rent and deposits for accommodation."
Brennan added that the level of the SUSI grant is "not even fit for purpose" as "the level of financial support given to students through SUSI was drastically cut in 2011 and has not been reinstated, despite soaring costs of living, particularly accommodation costs".
SUSI has said that the payment schedule was pushed back in accordance with the later start to the academic year.
In an email statement to The University Times, SUSI Communications and Customer Service Manager Eleanor Murphy said: "The SUSI payment schedule is updated each year in line with college start dates, as to receive payment, a student must be registered with their college and the college must confirm their registration with SUSI."
"SUSI consulted with colleges and found that for [the] academic year 2021-22, many colleges will open from mid to end September."
"Following careful consideration, the first scheduled maintenance grant payment for higher education students is 8th October to allow students to register with their college and for colleges to then confirm their registration with SUSI", she said.
SUSI will make weekly payments to those who register late. This means that students who are not confirmed as SUSI recipients at least one week before the first payment, but are subsequently deemed eligible for the grant, will not have to wait a full month to receive the first instalment.
Brian Ó Criochán, an Arts and Humanities student at IT Carlow, told this newspaper that the late payment date "shows a blatant either disregard or lack of understanding for some of the less noticeable costs of attending college".
"I'm commuting down to Carlow this year and [my brother is] going in from town. A lot of people might scoff at the thought of bus fares being an actual issue of cost but, when I was on SUSI going to college in Dublin, the bus fares ate up 90 per cent of the payment", he said.
The Irish Independent recently reported that the cost of college is set to increase to up to €14,000 for students living away from home.
This includes the €3,000 student contribution charge, as well as rising food prices and the cost of rent.
Travel costs €972 per year on average, or €108 monthly.
"I don't think a lot of people or politicians realise how poor some students are that are on SUSI", Ó Criochán added.
Cummins also said: "In previous years the first SUSI payment was the last Friday in September. But what about August and September when students have deposits, rent, supplies and travel to pay for?"
"It is so clear that the system is run by people who have never had to depend on a grant to ensure they can survive in college", she said.