Provost Linda Doyle has committed to removing all social distancing in College after reading week.
In a video posted to Twitter today, the provost said: "We are having issues especially about in-person teaching and learning. I want to assure you we are working through those issues and focusing on finding solutions."
"After October 22nd, the country will be open in full. That brings us up to reading week. So when you come back after Reading week we will have no social distancing", she added.
ADVERTISEMENT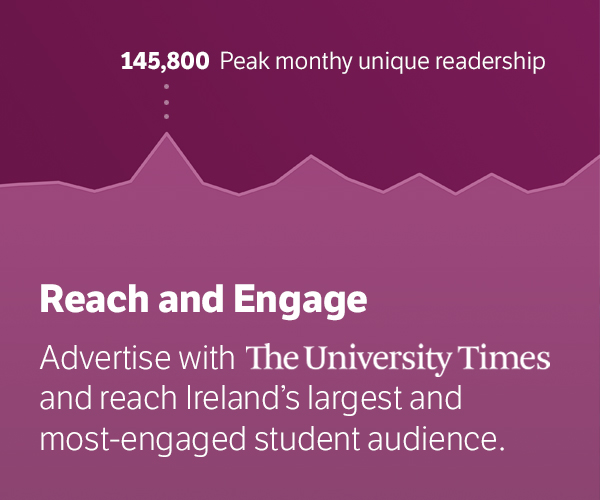 In the meantime we will be working closely with the Students' Union, with the Graduate Students' Union, with the CSC and Trinity Sport to ensure that College experience is all that it can be."
Director of the College Health Service David McGrath, who also appeared in the video, said: "We'd like you to continue with your routines of hand washing, face coverings and social distancing."
"We are delighted to announce that the HSE will run a vaccination centre on campus."
Students returning to Trinity for the new academic year are facing different scenarios depending on their course of study.
Whilst some can look forward to returning almost entirely to in-person learning, others have timetables with few or no face-to-face lectures.
The Schools of Physics and Chemistry have told their students that all lectures will be online until November 1st and, while some lab practicals are taking place as planned, several will be moved to a virtual environment.
Theoretical physics is co-taught by the School of Physics and the School of Mathematics. Third-year theoretical physics class representative Ruaidhrí Campion told The University Times last week that, while physics is online for the foreseeable future, some maths modules are to be taught in person. Students only learned of the format of their maths classes at the weekend after Campion emailed the School asking for clarification.
On the other hand, many humanities students are seeing a more complete return to campus, with a significant number of lectures and tutorials scheduled to take place in-person.
Earlier this week, a petition was launched calling for refunds for those who do not have in-person classes.
The petition was created by Students4Change and cites approaches from other universities, vaccination rates and the mental health of students and the student contribution charge as reasons for Trinity to provide more in-person teaching.
At the time of writing, the petition had 617 signatures.
Lecturers from at least five schools are re-using lecture videos recorded last year for classes this term.
Screenshots of lecture recordings for various modules in English, chemical sciences, engineering, European studies and biological sciences, seen by The University Times, indicate that the videos were recorded in 2020. The date of the recording can be seen in the video in some cases. Other videos appear on Blackboard as uploaded "a year ago".
Trinity staff have said they have been under "unprecedented pressure" over the course of the pandemic and the shift to a combination of online and in-person teaching is adding to their stress.
In an email statement to The University Times, John Walsh, the chair of Trinity's branch of the Irish Federation of University Teachers (IFUT), said: "Academic staff have faced unprecedented pressure and stress over the last 18 months since the outbreak of COVID."
At the outbreak of the pandemic, Walsh said, staff were hit with "a sudden transition to online teaching and learning with almost no warning and minimal preparation, which was accomplished with a high degree of success in an emergency situation".
"The challenges in working remotely over a long period were exacerbated by a high level of uncertainty about how teaching would be offered not simply the following semester but often from month to month and even week to week", he said.
Last week, Trinity College Dublin Students' Union (TCDSU) criticised the delay in releasing timetables for the upcoming year, which were due to be released on September 8th.
The union and several class representatives confirmed to The University Times that some students were still waiting to receive finalised timetables.
Some had no timetable at all, while others had incomplete lecture schedules or clashing modules.
Third-year global business students were told in an email seen by The University Times that they had clashing classes due to "the centralisation of College timetables to permit the taking of Trinity Electives and Open Modules".
Students may be asked to select their modules again, the email said.
Final-year biological and biomedical sciences students were told to disregard their online timetables and use the ones sent to them by email.
Correction: 8:05pm, September 18th, 2021
An earlier version of this article incorrectly stated that the petition was launched by the TCD Campaign for F2F Teaching. In fact, it was launched by the Students4Change group.