My parents were never big on foreign holidays. While schoolyard boasts often consisted of lavish Lapland stopovers and month-long stays at Disneyland Florida, our version of a Celtic Tiger holiday entailed a ten-day rainy stay in a cottage on the west coast of Ireland.
Yet, although accounts of what the real life Santa Claus smells like or humblebrags about Floridian Hollister outlets may have sparked minor moments of jealousy for my sisters and I, we had an undisputed sense of pride in our humble getaways. While recounting tales of campfires on windy West Cork beaches didn't pack quite the same punch as new Abercrombie and Fitch tracksuit bottoms, our tales still earned us a moment of glory in the classroom spotlight.
But as the years went on, the idea of revisiting the aquariums and museums in the west of Ireland began to slowly lose their former allure. Umbrellas were retired while wellies gathered dust. I was deathly ill with a case of the foreign travel bug.
ADVERTISEMENT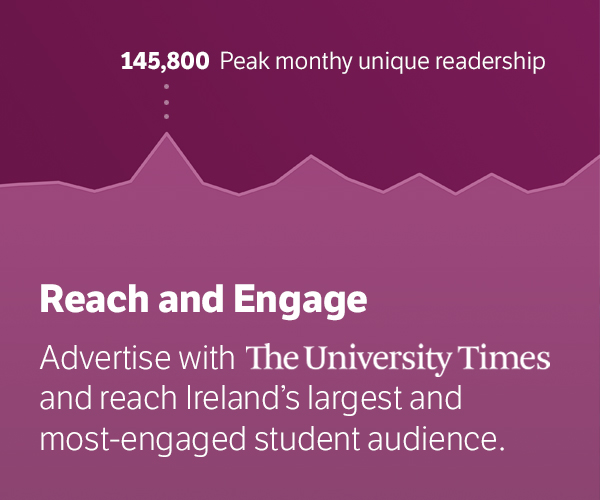 For years I was stricken. Bedbound by a need for sunkissed skin. Chills and shakes came at the mention of Mediterranean cuisine. Aperol Spritz gave me a rash. Marble domes left me with a case of the sniffles. Before each sojourn had ended I had dreamt up another. I was infected. Tormented. Obsessed.
But like so many things, the pandemic put a rapid halt on my impulse for worldly escapades. International travel bans ripped the Ryanair seat from right under me – I was completely and utterly stupefied.
Yet still, I mustered up the courage to somehow get over myself. Although international travel is now considerably more accessible – and acceptable – the allure of Greek food and sunbathing was dimmed slightly by surging case numbers and potential variants. So, as the great martyr I am, I returned to my west coast roots for this year's weekend away.
While this was not, per se, taking the top position on any of our 10 Places You Must Visit Before You Die list, it had all the necessary requirements for a group of seven college students – cheap accommodation and even cheaper alcohol
It was decided we would venture to Tralee.
While this was not, per se, taking the top position on any of our 10 Places You Must Visit Before You Die list, it had all the necessary requirements for a group of seven college students – cheap accommodation and even cheaper alcohol.
As half the nation had also had the ingenious idea to head to the west coast for their Great Dublin Evacuation, accommodation pickings were slim. For the best bang for our buck, I sourced us a four-bed, two-story detached home, about a ten minute drive from Tralee town (a suburban getaway, one might say). Its selling points included close proximity to the local pub and shop, two sitting rooms with Chromecast and a space-themed bedroom.
It was not a hard sell.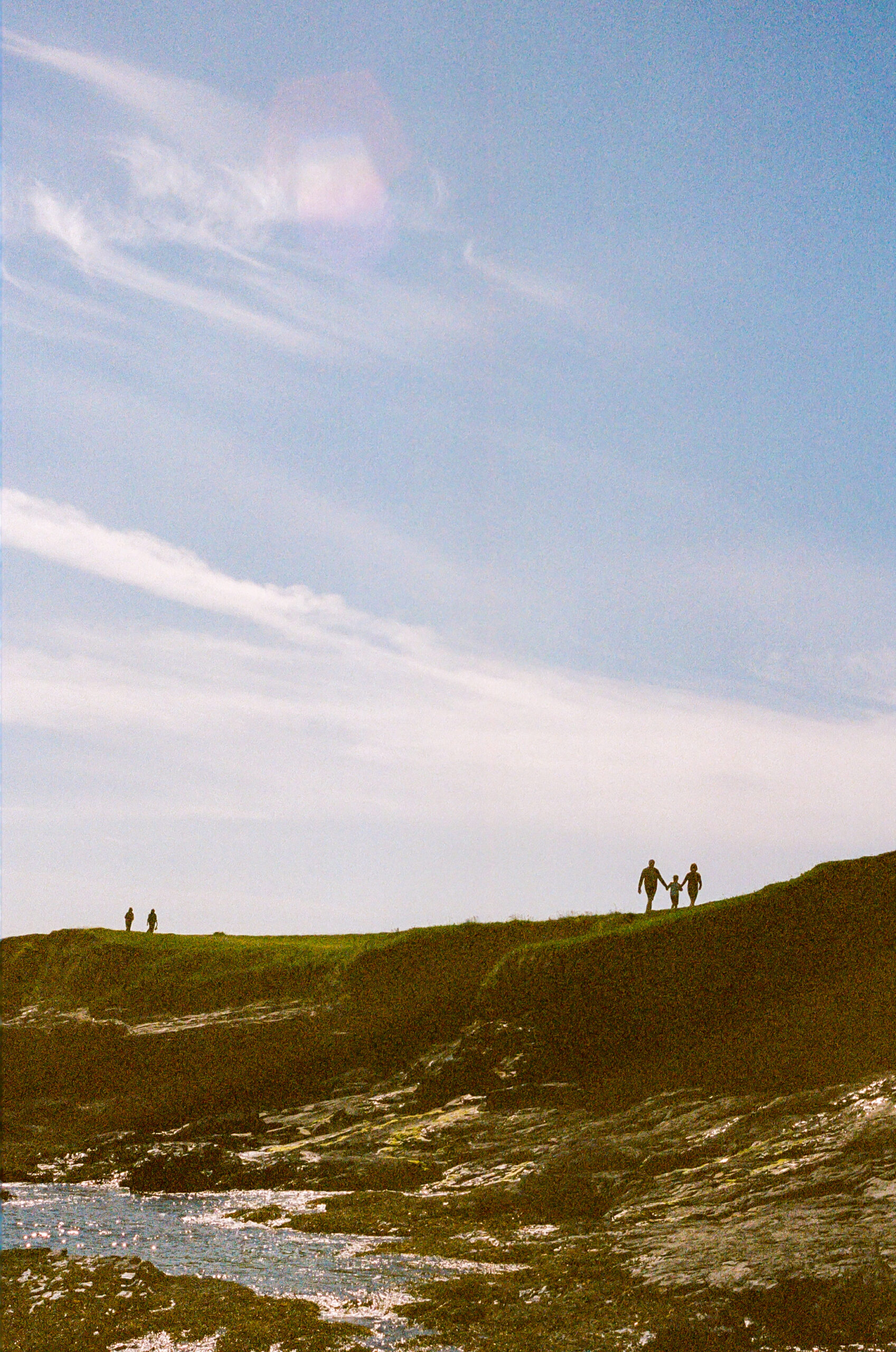 And so, we ventured out. It was to be three days – two nights – of reconnection with our homeland and excessive binge drinking. As it happened, we lost one member of the troop to a part-time job shift he couldn't get out of. To be expected of course, when you're dealing with a cohort of college students. Nevertheless, we soldiered on.
It was agreed we would leave from Dublin at 8:30 in the morning. In a lot of ways, this was something of a laughable concept for a group of self-declared clinophiles, but the excitement for our trip away made it feel like quite anything was possible – even the prospect of six college students arising before noon on a weekday.
Ultimately, we made tracks at 10:45. I alone had managed to pack three separate bags. Someone had gotten confused and taken the train. There was an argument over which knit jumper I would take with me. We each had forgotten something. This was all entirely to be expected.
Despite our best efforts, suburban Tralee was not graced by our presence until three in the day. The Barack Obama Plaza had gotten the better of us, and we had lost an hour to its gaudy charm. There was another pitstop for a toilet break. At another point, we had simply no choice but to go through a Starbucks drive thru for coffee orders. The straggler had to be collected from the train station. We took the delays in our stride and weathered only minor bickering as a result.
The house was significantly better than we had anticipated. It was agreed that, due to his valiant effort to make the trip, our cowboy of the railroads should be allowed first pick of the space-themed room. Begrudgingly, the other rooms were divided amongst the remaining five, and I found myself boarding in a bright pink bedroom. Despite standing at a mere 5'6", my feet poked out at the end of the bed. The walls were adorned with various wall-hangings detailing how darling of a granddaughter its former resident was.
It was perfect.
What sparked the most excitement for us all was the Airbnb host's promise of the local pub. There was little information online about such a location, which only added to the general excitement of the group – all we knew was that the place charged a mere €4 for a pint of Guinness.
Venturing there took a certain courage that only alcohol could provide. We each guzzled back a homemade mojito to help us weather the storm. The pub itself, the Halfway Inn, was located on the side of a country road and had a local shop conjoined on. Inside the shop, one could purchase one can of Heineken, two bottles of Coors Light and some nondescript gin. Nothing bore a price tag and nothing was refrigerated. It was a perfect ode to rural Ireland.
Despite our best efforts, suburban Tralee was not graced by our presence until three in the day. The Barack Obama Plaza had gotten the better of us, and we had lost an hour to its gaudy charm
From the outside of the Halfway Inn, it seemed there was little prospect of a cold, fresh pint of anything we were after – but a small light glowing at the rear of the pub said otherwise.
It was open.
Walking into the Halfway Inn – each of us bedecked in vintage jackets and Urban Outfitters jeans – felt somewhat like how I imagine it feels to turn up to secondary school in your uniform, only to find out it's a non-uniform day.
A heavy-duty hush fell over the pub. Our frantic footsteps to the one lonely table in the corner were met by the sole other noise source in the whole room – the nine o'clock news. The locals were not conversing nor was any music playing. This was a place for drinking and watching the news in silence, punctuated by one or two pieces of commentary from patrons every 30 to 40 minutes, followed by a return to quietude once again.
Upon settling at the pub, it became clear that we were all experiencing differing degrees of culture shock. As a Clare native, I was the only one in our party who could actually claim citizenship from a fellow Munster county, so any form of communication with our fellow patrons was left up to me. We had two non-Dublin natives in our midst, one of which was a Kildareman, earning him only half a point with locals. At this moment, for possibly the first time in my life, if I could have painted my face with the Banner county colours, I might just have done it.
Yet despite our best attempts – a woebegone marriage of South Dublin accents and my borderline offensive attempt at emphasising my native Clare one – fellow pub goers did not take much mind of our intrusion. It seemed we were not the first group of plaguy drop ins to get in the way of a good night of silence and RTÉ One.
This was a theme that permeated throughout our time in Tralee – locals begrudgingly accepting the return of the tourism industry to the west coast.
Following a long morning of recovery on the couches of our Airbnb the following day, we ventured into the town centre to audit what it had to offer. As it turned out, on a Tuesday evening, this did not consist of terribly much – but a walk around in the fresh air was greatly appreciated following an eight-hour stint on the sofa.
Upon settling at the pub, it became clear that we were all experiencing differing degrees of culture shock
Meeting the gastronomic needs of a group of arts students is a battle in itself, so a large portion of this escapade was spent debating in the drizzling rain over various dietary restrictions and requirements. We decided upon the Benners Hotel restaurant-bar, which covered all dairy-free and vegetarian bases.
Each meal came in and around the €15 benchmark – the maximum we were all willing to spend. From a mouthwatering seafood chowder to spicy chicken wings slathered in a sticky coating, Benners Hotel provided an archetypal rendition of Irish comfort food. Dessert was a shared bag of Cadbury's Caramel Nibbles and a few bottles of wine from a local Spar, demolished in front of a fire we struggled to keep alight at the Airbnb. We were in bed by midnight.
As a rule, I tend to believe checkout times are a myth. So, upon waking up at 10:50 for an 11:00 checkout, I saw little wrong with meandering my way downstairs to the others at a glacial pace. To my horror and dismay, they were furiously herding up all our belongings, as the rather unimpressed cleaning staff waited outside. By some miracle – and a numerous array of apologies – we made it out of the house by 11:05 and headed straight for Dingle for the final stretch of our journey.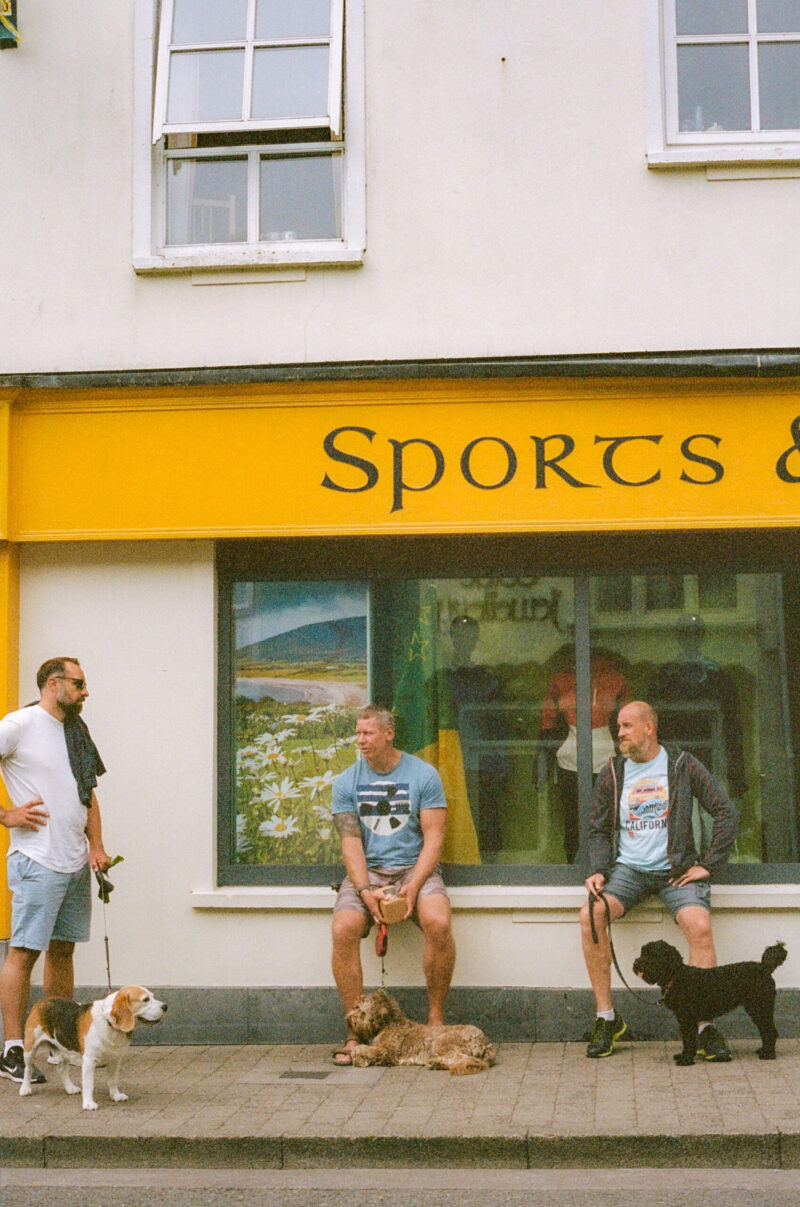 There are two routes one can take when travelling from Tralee to Dingle. One is for those who enjoy having a steady heart rate and a general sense of tranquility, while the other is better suited to people who don't get enough of a kick out of skydiving out of planes or bungee jumping from cliffs.
The latter – Conor Pass – was, unbeknownst to us, our route. As one of the highest mountain passes in Ireland, Conor Pass is a 12km acid trip in the form of a road, providing some of the most breathtaking panoramic of the mountainous landscapes, corrie lakes and sweeping valleys below.
As the picturesque Dingle town took shape on the horizon, and our heart rates managed to settle at an acceptable rate of 150 beats a minute, a silent awe took hold of the car. The rugged landscape seemed to weave itself around us, boasting some of the most breathtaking and petrifying sights this country has to offer. From wild animals to flowing streams of fresh water, the Conor Pass is a tight and precarious eight minutes in the stunning glaciated mountains of the west coast.
Conor Pass is a 12km acid trip in the form of a road
And as quickly as we had found ourselves 456 metres above ground, we had quickly descended back to two car roads and civilisation – in the heart of Dingle town. As the only town on the peninsula, Dingle humbly sits on the Atlantic coast, providing Irish and international tourists alike the chance to dive nose deep into the forgotten world of old Ireland, all the while sipping an overpriced Guinness in a god-awful Aran jumper.
However despite its paddywhackery, Dingle's charm is undeniable. From family-run Murphy's ice cream shop to a medley of small artistic studios and local boutiques, the town truly celebrates the talent its community has to offer. Fighting off the potency of powerhouse chain stores, Dingle has managed to retain its individuality – in an uphill battle that many other small towns around the country have fallen victim to.
By this stage in the trip, lunchtime requests had lessened greatly in pretence. Left only with two requirements – a cheap price and rapid service – all needs were expertly met by the Hatch Café's exemplary take on the humble toasted sandwich. Coming in at €8 each, the chicken harissa, three cheese and roasted veg sandwiches were devoured by the waterfront, with a piquant cajun mayonnaise on the side.
Having had our fill of cheesy sandwiches and Fungie the dolphin merchandise, we headed to the historic Dick Mack's pub for a final west coast pint. Despite a wide array of enticing brews from local distilleries, our final order consisted of stout and non-alcoholic beers. Serving perfectly pulled Guinness since 1899, Dick Mack's was an unexpected blend of eager tourists and begrudged locals alike, providing an unpretentious atmosphere of an unchanged pub of Ireland past.
As the sun began to set over the Dingle peninsula, and we geared ourselves up once more for the garish lights of Dublin city, there remained but one objective left on our staycation checklist – the Atlantic ocean.
Neatly nestled between Castlemaine and Dingle harbour, Inch Beach is an expansive, sandy terrain that's easily accessible to holidayers on the long and winding road back to the capital. It seemed to appear in front of us weary travellers like a salty mirage, and without a moment's hesitation, we found ourselves waist deep in the cool water. While it may not have proved as useful for posed bikini pictures such as the Szechenyi baths of Budapest or Iceland's geothermal pools, our shivered return home from the wild west now felt complete.
Despite it all, I do not grow tired of Ireland. The Atlantic still comforts. The mountains astound. The pubs enthrall
I have spent many years trying to expand my cultural capital and Instagram bragging rights in various different wordly cities. I have sampled roadside rabbit in rural Malta, gazed at portraits in German galleries and sunned my skin by Spanish seasides. I have made attempts to decode street signs in languages I cannot speak and made brutal attempts at conversing in those I can. I have travelled far and have loved most every overheated moment of it.
But despite it all, I do not grow tired of Ireland. The Atlantic still comforts. The mountains astound. The pubs enthrall. While it may take good weather and better spirits, our small towns and cities are bursting with character, and Tralee and the Dingle peninsula epitomise this.
It is no Panthéon nor Italian riviera. It is Ireland at its most untouched, unmarred, untarnished. It is home.