Trinity has launched the Together Consent Outreach Programme, which offers a range of services to all third-level institutions across the country.
The programme includes a website with information about consent, positive sexual experiences and trauma-informed approaches for staff and supports to help survivors of sexual violence.
It also features educational information and training for students, staff and other institutions. The programme was launched on campus this morning by Labour TD and Trinity lecturer Ivana Bacik.
ADVERTISEMENT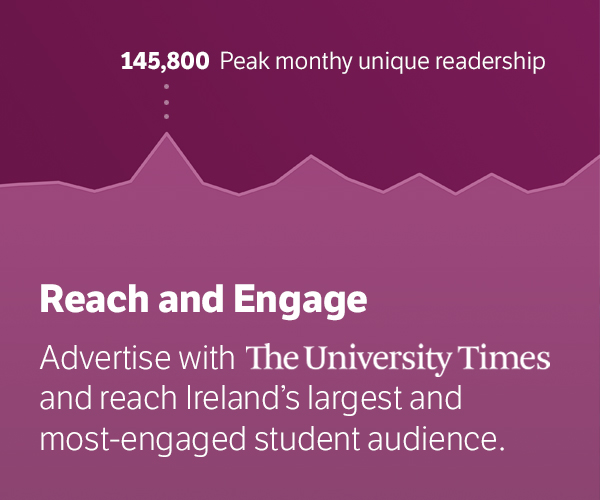 The programme is the culmination of five years of voluntary work by Trinity staff and students. The programme will operate in line with the new Speak Out reporting tool as well as the new National Framework for Consent in Higher Education.
Speak Out is a tool developed by the Higher Education Authority that enables the anonymous reporting of all forms of abuse and discrimination within institutions. It will be launched nationally in October.
Some seven people attended Trinity's first consent workshop in 2016. Since then, College has increased its offering to three consent workshops and modules, which are attended by 1,000 staff and students every year.
The programme includes a trauma-informed approach document that creates an easily accessible understanding for both staff and students of this perspective when applying it to policy, procedure and decision-making processes within third-level Institutions.
There are also three consent and sexual violence workshops. These workshops have been created over several years with expert clinical input, focus groups and hundreds of workshops contributing to enjoyable, effective and accessible classes. The workshops will be available in any educational institution in Ireland via an open access agreement.
Last year, Minister for Higher Education Simon Harris launched the Active Consent Toolkit, which includes new research and resources designed to provide consent education for all students in 2020-21.
The toolkit was developed by NUI Galway's Active Consent Programme and will be delivered across 22 third-level institutions.
The toolkit is aimed at higher education staff and administrators, and provides guidance to institutions developing a strategy against sexual violence on campus.
In June 2020, the findings of NUI Galway's "Sexual Experiences Survey" were released, indicating widespread sexual harassment in the institutions covered. Over half of first year students surveyed experienced sexual harassment, with almost 32 per cent of females surveyed reporting rape as a result incapacitation, force or threat of force.